Specialty Industries Served
Managed Outsource Solutions (MOS) understands the unique attributes and specific requirements of the medical record review industry. We have been serving the industry for 13 years, providing value-added services to medical, legal and corporate clients. Our experience has equipped us with the knowledge and intuition to identify the individual requirements of our clients and offer a customized solution. Our team of experts works in perfect co-ordination to carry out the entire review process strictly adhering to HIPAA stipulations. We have registered nurse consultants on our team with the clinical experience and knowledge to provide a comprehensive and timely review of the medical issues of each case.
We make sure that all projects we undertake, whether big or small, are completed within the specified turnaround time.
Call 1-800-670-2809 to speak to one of our solutions managers.
We Work Across a Wide Range of Industries
Combining our expertise with a hands-on approach, we analyze and formulate smart solutions that deliver real business value. We serve a number of satisfied clients across a range of industries.
Let us put our experience to work for you.
Medical Review Support - Our Service Highlights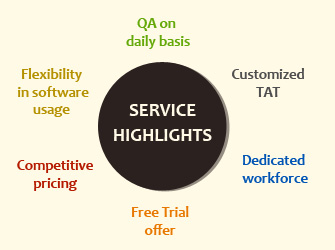 For more information about our medical record review services and other related services we provide, contact us today.