Plaintiff Fact Sheets
A plaintiff fact sheet (PFS) is an important document in a medical-legal case and is especially important in mass tort litigation, providing both parties with an overview of the case and its strengths and weaknesses. The information in a plaintiff fact sheet helps attorneys analyze the case thoroughly before preparing a case. PFS is a significant tool to get the plaintiffs to remember and record as many facts as they can suggest. They help expert witnesses by giving a clear outline of the case that is being litigated. Preparing and filling out a fact sheet for plaintiffs can be time-consuming and labor intensive, especially in complex medical cases. Managed Outsource Solutions (MOS) can provide the required support in preparing, summarizing, analyzing and presenting plaintiff fact sheets for individual lawyers, law firms and attorneys.
Our team will gather the required medical records from different facilities and providers involved, organize and review them to extract the relevant data required to fill in the PFS. The fact sheets we prepare will provide you with stronger inventories and lesser deficiency notices from the defense side, thereby ensuring the best outcome.
Get an outline of the case you are handling without spending too much time!
We prepare the plaintiff fact sheets with utmost relevance to each individual case.
Interested in a free trial? Call (800) 670 2809 now and see the MOS advantage yourself!
Plaintiff Fact Sheet Preparation and Filling
We thoroughly analyze patient information in the medical records and note it down. This information can be used to make entries in the PFS such as drug dosages, date of injury, etc.
Find information that is missing in the patient's records.
Once all information is available, the PFS is prepared and filled out with the data gathered from the patient's medical chart.
The medical history of the patient is reviewed in detail and entries made in the PFS will clearly lay out the important medical events chronologically.
Each entry on the PFS is compared to the original medical record to check accuracy.
The entries on the plaintiff fact sheet are linked to the original medical record from where the information is obtained.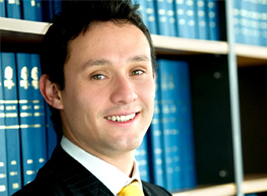 Our Service Benefits

Our focus is on providing top quality medical record review services and building strong relationships with our valued clients based on trust and reliability.
Faster TAT
HIPAA-compliant services
Dedicated workforce
Competitive pricing
Cost savings of 30 – 40%
Start the litigation process with properly filled plaintiff fact sheets that outline all the essential elements in support of the claim!
Just call (800) 670 2809 and talk to our Senior Solutions Manager.