Medical Record Retrieval Services
Comprehensive and Efficient Medical Record Retrieval Services

As a leading medical record retrieval company with years of experience, MOS is your trusted partner in seamlessly providing medical record retrieval services. Our professionalism in this field ensures a swift and Accurate record retrieval process tailored to the unique needs of law firms and personal injury attorneys across the United States.
Whether you run a law firm or an insurance company, you can entrust the challenging record retrieval process to our skilled professionals. From developing patient medical record summaries and treatment chronologies to managing healthcare provider reports, MOS provides comprehensive records assistance, overseeing the entire process from retrieval to proper medical records management and organization.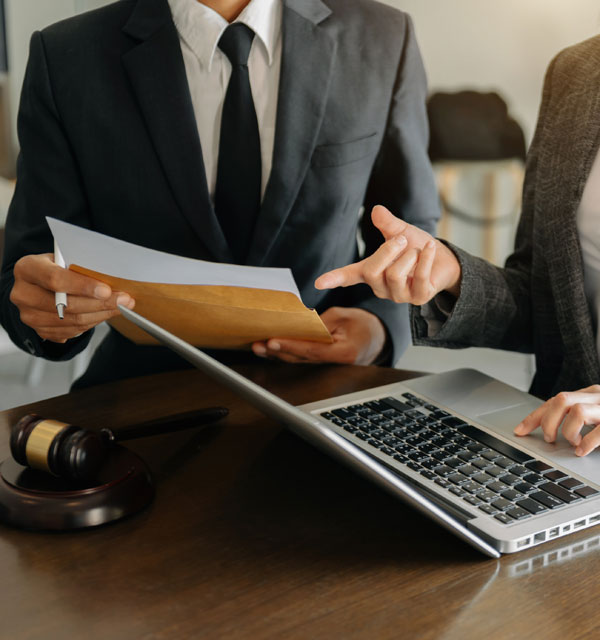 Efficiently managing substantial volumes of medical records is our expertise. Our skilled chart retrieval team, coupled with a state-of-the-art software system designed for optimal efficiency and accuracy, ensures seamless and proficient handling of large volume medical records.
Benefit from MOS' rapid medical record retrieval services!
Medical Record Retrieval Process

3-Step Record Retrieval Process
Request
Once we determine the medical records required, our team provides a HIPAA-compliant Release of Information to request these records from the healthcare provider.
Track
Proper follow-up is done to record and track all correspondence and communications with the provider. We contact the facility to ensure that our request has been received.
Retrieve
Retrieved medical records are transferred safely to clients. Based on your request, we review all the records to extract crucial facts that support trial preparation for lawyers and claim approval process for insurers.
Our Reliable Medical Record Retrieval Services

Receive concise and informative summaries of patient medical records, aiding in a quick and comprehensive understanding of the health history.
Our services include the creation of treatment chronologies, offering a chronological overview of medical interventions and procedures.
Obtain detailed reports from healthcare providers, contributing valuable insights to your case or claim.
Benefit from end-to-end support, encompassing every aspect of the medical record retrieval process, from initial retrieval to meticulous organization.
We are HIPAA-compliant. Our services adhere strictly to HIPAA regulations, prioritizing the confidentiality and security of sensitive health information.
Navigate complex mass tort cases with our specialized retrieval services tailored to meet the unique demands of legal entities.
Enjoy personalized support with dedicated account managers, ensuring a seamless and client-focused experience throughout the retrieval process.
Stay connected and informed with our user-friendly online portal, providing convenient access to the status and details of your record retrieval requests.
Rely on our extensive 15+ years of experience in the field, ensuring a wealth of knowledge and proficiency in delivering top-notch services.
Our services are tailored to meet the specific needs of law firms, providing solutions that align with the intricacies of the legal landscape.
Other Medical Record Review Services


Your success is our priority, and our team is here to guide you through every step of the record retrieval journey, ensuring your needs are met with precision and care.
We have a dedicated team of records retrieval specialists, physicians, and nurses who have methodically crafted a foolproof, time-tested strategy for swift and efficient medical record retrieval. Employing cutting-edge technology, we strive to deliver the highest level of service to our valued clients. Each client is assigned a project manager to oversee the progress of assigned tasks and ensure timely completion. We simplify the process of obtaining the necessary documents for case review.

Cost-effective service with assured 30% to 40% cost savings for our clients
Quick and efficient chart retrieval
Comprehensive request tracking options
High-volume record retrieval within minimum turnaround time
Superior quality, reliable service
Improved productivity and revenue
Customized documentation
Multilevel quality assurance and audit trail
Responsive customer service
No long-term yearly contracts to sign
24/7 support
Enjoy the power of precision and efficiency with our cutting-edge medical record retrieval solutions!
Call us at (800)-670-2809 or send an email to info@managedoutsource.com for more information.

Why should we choose your services?
Our services are backed by over 15+ years of experience, a dedicated team of retrieval specialists, and state-of-the-art technology. We prioritize efficiency, accuracy, and client satisfaction to deliver unparalleled solutions.
What types of records can you retrieve?
We retrieve a wide range of medical records necessary for your cases, including patient summaries, treatment chronologies, healthcare provider reports, and more. Whether for personal injury cases or general healthcare information, we have you covered.
Can you handle large volume record retrieval efficiently?
Absolutely. Our skilled chart retrieval team, coupled with advanced software, enables us to efficiently manage substantial volumes of medical records, ensuring a seamless and prompt retrieval process.
Is the turnaround time customizable?
Yes, we understand the varying needs of our clients. Our turnaround time is flexible, ranging from overnight to multiple days or weeks. We tailor our services to meet your specific timelines.
How do you ensure the quality of the records retrieved?
Quality is our priority. Our records undergo thorough audits, and our QA team performs random rechecks to guarantee accuracy. We are dedicated to maintaining the highest industry standards in every aspect of our work.