Insightful Medical Record Review for Informed Decision-making

Hospitals, insurance companies, lawyers, and medico-legal firms require professional medical record review services for medical and legal purposes. Summarizing and reviewing voluminous medical records is time-consuming for these busy entities. Medical records would include many details such as physician visits, annual health check records, admission summary, hospital visits, discharge summary, operative summary, lab reports, etc. All of these records have a medical as well as legal significance.
Analyzing medical records and reviewing them is easy with professional support!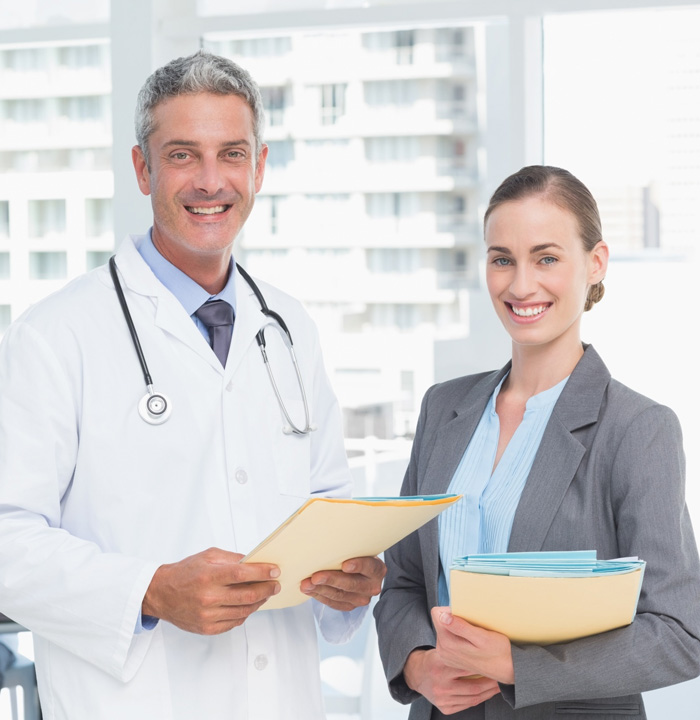 Attorneys, medical legal consultants, and independent medical examiners across the United States rely on Managed Outsource Solutions (MOS) for organizing and reviewing medical records for litigation purposes. Our medical record review services are designed according to the requirements of individual clients, reducing their out-of-pocket costs and increasing the productivity of their in-house staff.
Law firms mostly require a clear and chronological understanding of medical records regarding all the minor and major medical events related to the case they are dealing with. Our record review process is designed to meet the unique requirements of each client.
We offer 30-50% Cost Savings
Receive your medical case summaries, indexes and chronologies in customized formatting. For more information about our medical review services, call 1-800-670-2809.
Experience Working with a Leader in the Industry

Save time, money and effort with MOS' efficient medical record review services. As a leading medical review company, MOS understands and maintains all HIPAA and security regulations, and follows all protocols that are necessary to achieve your goals. We can provide customizable TAT from 4 hours, 6 hours, 8 hours, 12 hours to 24 hours.
With MOS, you only need to pay for completed pages, and not input pages. Alternately you can pay just a flat fee without consideration of how big the chart is. Contact 1-800-670-2809 to find out how we can be of assistance as your litigation support team.
Our Medical Record Review Services Include
Our value-added medical records summarization is indispensable when it comes to resolving personal injury and mass tort cases. Our team of expert record reviewers and legal nurse consultants can analyze each piece of information in the medical records. They categorize the data based on medical history, complaint, observations, diagnosis, prescribed treatments and more.

Attorneys
Law firms
Physicians
Private corporations
Insurance companies
Medico – legal consultants
Social security disability firms
Other medical /legal entities throughout the US

Flexibility to use any software
Customized TAT (even next day)

Easy Handling of Large Volume Medical Records
We can handle large volume medical records and complete your project within the required turnaround time. Our team is sufficiently experienced in reviewing even handwritten notes.
No Missing out on any Vital Record and No Duplication
Our documentation specialists are highly trained and skilled in identifying missing medical records that may prove to be valuable at some stage or other. They also remove all duplicate records, irrelevant documentation and records belonging to other patients.
Experience and Expertise
Our team has the experience and expertise to identify all important data such as demographic characteristics, diagnostic tests, medications, diagnoses, procedures, therapy notes and so on. They collect, classify and capture information by data type.
Custom Formatting of Documents
The information you need is delivered in custom format and allows you to easily visualize important clinical facts, timeline and other vital indicators. We create customized medical index and bookmarks for all the documents, and embed hyperlinks into the medical index and medical summary to facilitate navigation of the documents.
Efficient Reviews
Our review professionals ensure reliable medical record organization, medical case chronology and accurate and precise medical case summaries. The medical documents are organized chronologically and sorted by user defined categories such as by provider or date of service.
Efficient Handling of Case Types
The MOS review team can handle medical records for various case types such as personal injury, workers' compensation, medical negligence/malpractice, disability, mass tort, product liability and class actions.
Here is an Overview of Our Medical Records Review Process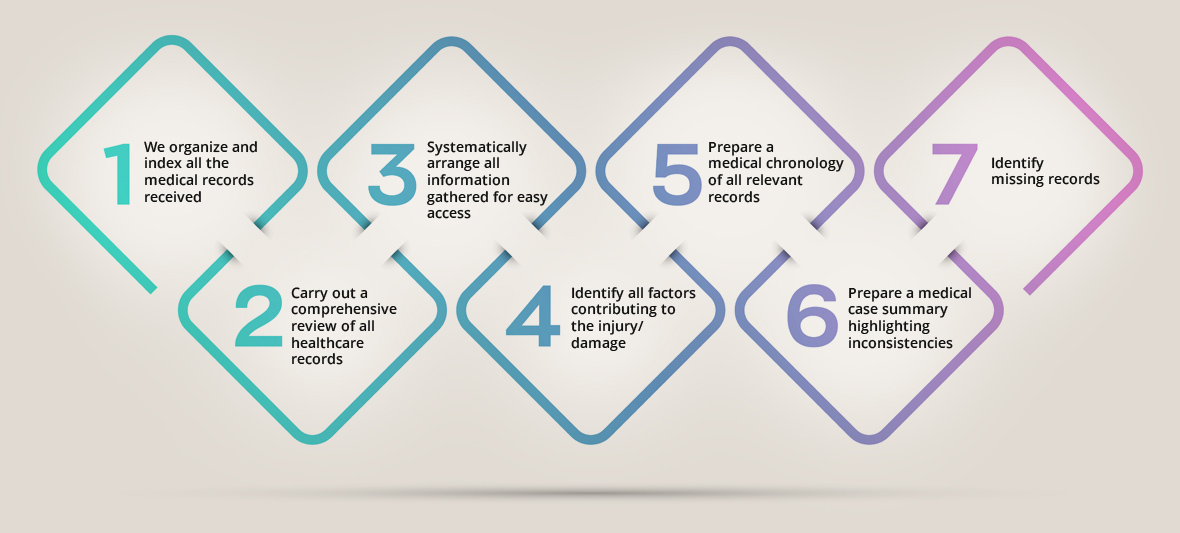 Talk to us About Your Medical Record Review Requirements!
Affordable Pricing
We want to remain affordable while providing excellent service. Our pricing is customized according to your requirements – turnaround time, formatting, information to be captured, type of review etc. Our ability to price in multiple ways makes us unique along with our volume discounts.
Pricing Variations
input page (pages you send us), or
output page ( pages we complete and send back to you)
We offer volume discounts. Send us your sample format or ask us for samples to pick a format that suits your need.
Medical Record Summary – Samples

Over the years we have done more than half a million medical record reviews in varying formats. We can customize and create any format you like. Here are a few samples of formats for your review. These samples are copyrighted.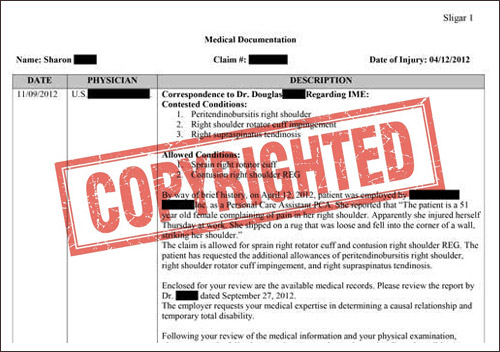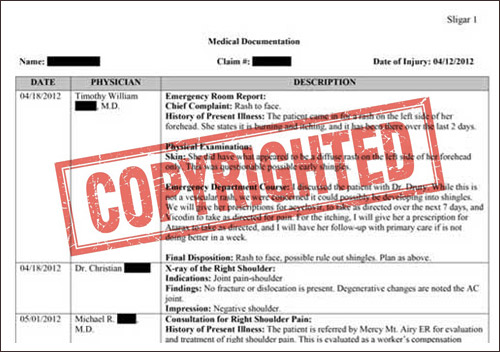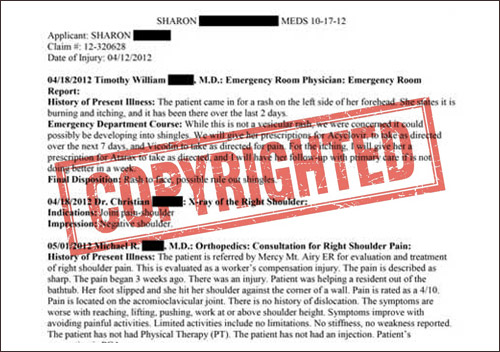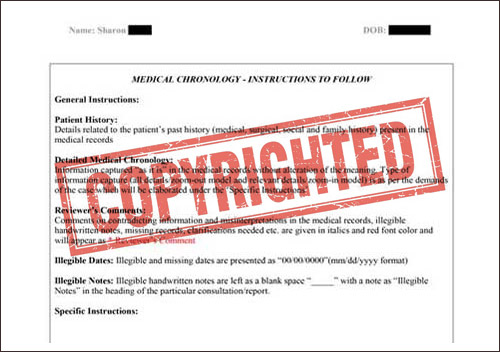 What Do Our Clients Think Of Us?
"MOS is a cost-effective service for reviewing and summarizing medical records. Their friendly and professional staff consistently provide prompt, accurate and reliable medical record review services."
Jason Ruiz
"MOS has made my life a lot easier. They are very cost-effective and Jan and the team offer the best customer service. Their turn around time is quite impressive too. Thanks for being so professional."
Jenay Price
"We have been using Managed Outsource for a while now for our medical reviews. They are always quick to respond and to get the reviews done. Easy to talk to and to work with. It is our pleasure working with this company. I highly recommend them to any one."
Donna Howe