Customized Reports for Comprehensive Insights

Looking to get customized reports done for your cases? Do you have specific requirements for your medical charts when reviewed, formatted and chronologically organized? We can help. Managed Outsource Solutions (MOS) has partnered with a number of law firms. We also serve insurance companies, private corporations, chart review firms, social security disability firms, and medical-legal consultants among others in United States providing value-added litigation support. With more than 20 years of experience in reviewing medical records related to personal injury, mass tort, medical malpractice, disability, workers' compensation and other cases we meet challenging medical record review requirements involving hundreds of thousands of medical records every month. We have a well-organized  system that enables us to provide the customized reports that you are looking for quickly and efficiently.
We focus on creating succinct reports that will highlight the medical-legal crux of the case
We include explanatory marginal notes to emphasize medical details that are critical to your case
You will find all evidence of exposure/use, damages and proximate cause, as well as an accurate timeline listing all medical encounters
Why Customized Reports Are Necessary

Customized case summary reports provide clarity on the medical care provided to the patient/claimant and its outcome with details of all internal and external care providers and healthcare settings. We ensure that the report remains concise and easy-to-understand though the medical record analysis is quite comprehensive. To make it accurate, we cross-reference each item of medical information in the case summary report with the medical record. You only need to click on the hyperlinked Bates numbers to be directed to the specific page of the medical record that contains the information.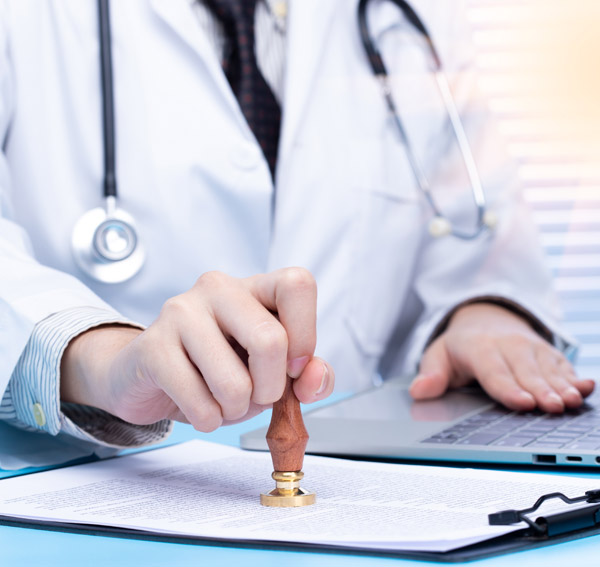 The medical case summary report we provide can be comprehensive or simple, as you need.
Comprehensive summary gives a detailed report of the patient's medical records. This summary type is especially useful for personal injury, medical malpractice, and toxic tort cases. It requires a deep analysis of the medical records.
Simple summary provides an overview of the medical records. It will include keywords signifying the care given with correct dates of service. A simple summary is the ideal option for cases with shorter deadlines, or if you just want the records sorted for easy reference and accessibility.
Customized Reports to Meet Specific Client Requirements

We also provide the following reports as additional value-added services.
Medical Expenses/Billing Report: This is a statement summarizing the medical expenses that can help you estimate the claim amount.
Missing Records Report: This report will highlight the healthcare provider, dates for which records are not available, the types of records that are missing such as nursing records, wound care records etc., the significance of the missing records, and also whether all or some of these records are missing.
Accident/Injury Timeline: This offers a clear record of the time and date of the accident, various treatments provided, medications administered, cell phone records and hospital records.
Pain and Suffering Report: In this report, we highlight all pain medications prescribed before and after the accident or injury. It will help evaluate the extent of injury and suffering experienced by the claimant.
Recovery Plan: This report will provide details regarding any recovery plan prescribed to the claimant
Treatment Plan: This report highlights the specific injury, body parts treated, treatment provided, dates of treatment, and overall progress.
At MOS, we strive to provide superior quality solutions at reasonable pricing. Our pricing depends also on your turnaround or TAT requirements. For any information you need regarding our dedicated medical record review services, please contact us toll free at 1-800-670-2809 or send an email to info@managedoutsource.com.