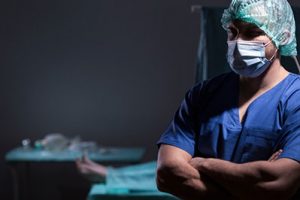 Wrong site, wrong patient, and wrong procedure surgeries are grave patient safety incidents that are avoidable. However, these occur mainly due to healthcare providers not effectively using the available preventive measures. Medical malpractice cases stemming from such avoidable events are mostly settled in favor of the injured patient. The evidence required for malpractice litigation is obtained via a detailed medical records review. Attorneys handling medical negligence and personal injury cases gather critical evidence through medical record review for attorneys, a value-added service provided by medical record review companies in the US.
The above mentioned patient safety incidents are complex and usually involve multiple healthcare providers, which only emphasizes the need for efficient communication among the team members and foolproof systems. Patients who fall victim to medical malpractice are subjected to severe emotional distress including depression and post-traumatic stress disorder.
An attorney utilizing an expert medical review service would be able to easily understand the core factors of the case such as the following that is immensely helpful in preparing a good case.
Whether the physician(s) involved adequately confirmed the patient's identity pre-operatively
Whether pre-operative diagnostic images were available and whether the provider reviewed these images adequately
Whether the surgical site was adequately marked
Whether the wrong procedure/site was listed on the consent form
Whether consent forms are missing
Whether there has been any mix-up of patients
Inaccurate site descriptions in the records
The providers' failure to update important information pre-operatively
Whether the patient was correctly positioned / prepared or not
Failure to communicate discrepancies with regard to site or procedure in the documentation
With the right information available, the attorney can easily prove that a wrong site, wrong person, wrong procedure surgery occurred. The evidence obtained from the medical records will help assign liability to the proper parties. Typically, multiple parties are involved when such an incident occurs in a hospital. The surgeon and his team performing the procedure will be held liable. According to the laws of the particular state, and the nature of the procedure, nurses, anesthesiologists and other medical staff members involved in the procedure may also be held liable. In addition, the surgical prep staff (that is in charge of ensuring that the surgical team has the appropriate information including the correct orders and records even before the procedure begins) may also bear liability to a certain extent.