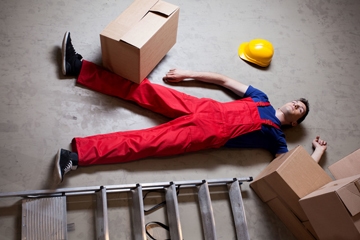 Workplace injuries are very common, with estimates pointing to more than 2 million workers getting injured severely on the job and requiring ongoing medical care. Medical records review is an important consideration when reviewing a workers' compensation claim because without medical records there is no documentation of the injury or illness. Since medical records are central to the claim, workers' compensation attorneys prefer to use professional medical review services to have a clear idea regarding the validity of the claim. Apart from having a negative impact on the company's reputation and morale, injured employees can also increase costs for the organization. The best way to avoid costs related to workers' compensation is by avoiding injuries at the workplace.
Before going on to the ways to avoid workplace injuries, let us have a look at the types of workplace injuries.
Types of Workplace Injuries
Injuries from overexertion: These injuries include those caused by lifting, pulling, pushing, throwing or carrying heavy objects.
Slip and fall injuries: These are caused by wet/slippery floors, or debris/objects left along the way.
Repetitive motion injuries: Many jobs involve repetitive movements, and exposure to these in the long term can put strain on the muscles and tendons.
Falling from heights: When an employee falls from a raised area by falling or due to faulty equipment, injuries occur.
Injuries caused by falling objects: These are caused by objects that are dropped or fall from a shelf or some other raised surface.
Vehicle accidents: These involve injuries caused by vehicle accidents while the employee was performing routine jobs.
Machine entanglement: These types of injuries occur mostly in workplaces where heavy machinery is used, and a worker's hair, clothing or body part gets caught in equipment.
Assault: Sometimes arguments or disagreements among employees could lead to workplace violence and injury.
Introduce Best Practices
To prevent workplace injuries and health hazards, employers must ensure good workplace practices and excellent safety measures. Employers can control employees' compliance with corporate rules and have a targeted wellness program.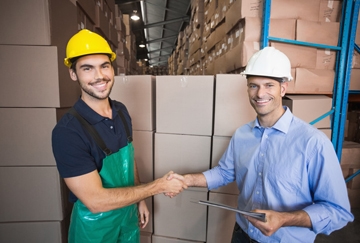 Establish clear safety policies and procedures: A clearly documented safety policy communicates expectations and also creates an implementable standard for operational processes. Make sure that workers have access to all appropriate safety tools, equipment and clothing as required. A plan ideal for your work environment can be developed by working with your HR department or consulting OSHA guidelines and HR best practices. Encourage employees to report hazardous practices/behavior.
Study safety vulnerabilities: Safety concerns differ with different businesses. So, employers must focus on common accidents applicable in their working environment and develop strategies to keep such events from happening.
Conduct physicals before hiring employees: Inexperience and inability on the part of workers to physically perform a task can lead to accidents. Therefore ensure screening for applicants so that they are placed in positions matching their physical capabilities.
Provide protection equipment: In jobs that require such equipment, enforce the same at hiring, meetings, and with regular monitoring. Workers should be made aware of properly using gloves, hard hats, safety shoes, face protection, goggles, ear plugs and so on.
Ensure an organized and clean workplace: Messy workplaces, cluttered passageways, and spills are dangerous. Employers should ensure that there is enough space for each employee for proper storage. Also, enforce standards for office cleanliness.
Have adequate staff: When your staffing levels are low, employees need to work overtime hours. Such employees could become exhausted and develop health issues. Consider hiring seasonal/part-time staff to address this problem.
Regularly inspect and maintain all company vehicles: OSHA (Occupational Safety and Health Act) findings show that workplace-driving accidents cost employers around $60 billion a year. This makes regular inspection and maintenance of company vehicles a very important consideration.
Recognize/reward pro-active employees: Make sure to reward or appreciate workers who assist in or initiate training or monitoring.
Educate workers and management staff: Inspire a safety standard among employees and management staff. Train employees regarding the importance of following safety measures. Additional training in body mechanics can help reduce strain injuries, and keep employees safe during lifting and moving.
Regularly monitor all safety measures: After initial training, strengthen safety measures at every opportunity you get, such as during staff meetings, supervision and education.
Workers' compensation attorneys would advise employers to focus on creating a culture of wellness in their organizations. Employers can encourage workers to take good care of themselves, stay home when they are sick, and visit a doctor if they are feeling stress or strain of any kind. Workers would feel that their wellbeing is a major consideration for the organization if employers have in place a comprehensive employee benefit plan. A good wellness program can help reduce the frequency and severity of workplace injuries. A healthier workforce is less vulnerable to illness and injury. Moreover, even if a healthy worker is injured, he/she is more likely to be back to work faster because their recovery times are going to be quicker. Medical record retrieval companies with long-term experience in retrieving medical records of injured workers know how important it is for employers to complete regular risk assessments – only this can help in determining what is required of them. Health and safety of workers, and the prevention of workplace accidents should be a priority for any employer. This will minimize the risks associated with injured employees, absence from work and compensation lawsuits.