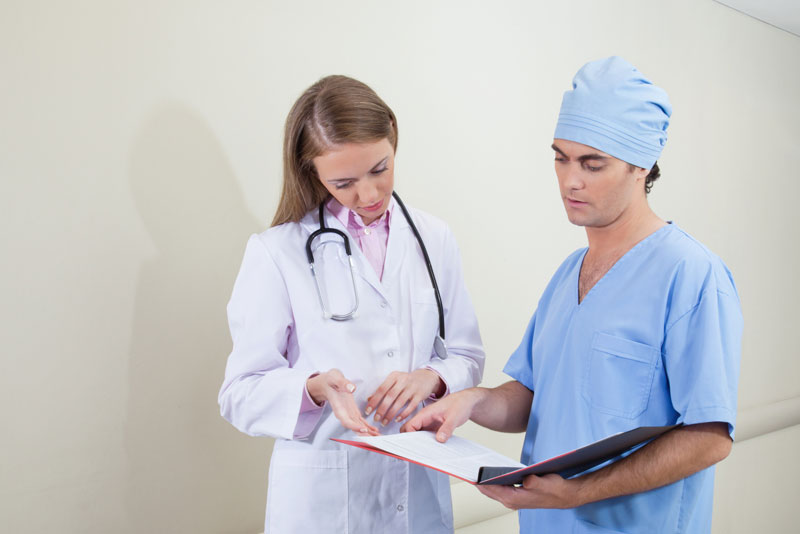 Missing medical documentation is a serious issue because it can compromise patient care, harm the healthcare provider's credibility, and also carries the risk of legal liability. The medical chart is a useful legal document that helps to demonstrate the various medical encounters of the plaintiff and their outcomes. This highlights the significance of a complete and accurate medical chart.
Well-prepared and maintained medical records assist in the successful defense of a legal action. For plaintiffs, accurate medical notes are vital to establish their injury and its reasons. When medical records are collected in connection with a personal injury, medical malpractice, workers' compensation or product liability case, identifying missing records becomes a key process. This is an important service healthcare providers and attorneys can utilize from a medical review company.
Reliable vs Unreliable Medical Documentation
What constitutes dependable and defensible medical documentation? Complete, accurate, objective, chronological, and current medical records constitute reliable medical documentation from a medical as well as a legal point of view. If the medical record is incomplete, it would fail to narrate the complete patient story, would lack clarity, completeness or specificity. Insufficient medical documentation or missing medical documentation include:
Inadequate or undated, unsigned progress notes
Medical records that are unauthenticated or without the provider's signature, without the supervisor's signature, or wherein the signatures are illegible, or an electronic signature without the electronic record policy or protocol that documents the process for e-signatures
Missing documentation of intent to order procedures/services – i.e. missing/incomplete progress note or signed order showing intent for services that need to be provided
Strategies to Prevent Missing Medical Documentation
Here are some important factors providers can consider to prevent missing medical documentation or gaps in the patient medical chart.
Ensure that the documentation adequately shows the patient's chief health concern, treatments and medical interventions provided, why these were provided, the names of providers, and the patient's outcomes. If the patient's chief complaint is not documented, the medical record cannot support medical necessity.
Medicines prescribed, administered, and renewed; and any drug allergies must be clearly documented.
Document all instructions and educational information given to the patient.
Record all communications made with the patient's family/caregivers.
Document the recommended follow-up visit date.
Document each mode of patient contact whether in-person, by email, by telephone, telemedicine, video conference, in keeping with professional practice standards and individual policy of the healthcare facility.
Ensure that no blank lines exist between entries or blank spaces on paper records.
Document all vital signs consistently and in a timely manner, even if they are considered normal. In the absence of this documentation, a claim of negligence could be brought against the provider.
See that the patient identifier(s) is there on each page of the medical chart (in the case of paper notes) to prevent missing documentation when the pages are separated from the health record. In the case of electronic health records, it is important to make sure that the entries that are made relate to the right patient.
The healthcare provider's signature/initial with date and professional designation must be there on every entry. There should also be a master signature list containing the full names and titles of all providers.
If a verbal order is given, make sure that the name and signature of the transcriptionist, the name of the provider who gave the verbal order, and other relevant details relating to the order are documented.
In an EHR, the audit functionality should automatically record dates, times, and user IDs as entries made in the system.
Record all medical events promptly without delay because if there is a delay, it increases the possibility of missing information as well as documentation errors.
It is vital to document the patient's response and treatment outcomes because it is the best way to prove that the care provided was carefully monitored for efficacy and safety.
To prevent documentation errors and missing information, minimize the use of macros, templates, and auto-filled fields in the EHRs.
To ensure that the medical documentation is not negatively impacted and the documentation of new health information is not delayed, carefully plan, communicate and monitor the scheduled downtime of EHRs and other systems.
When EHR notes are printed, they often look different from how they appear on the computer screen. So, healthcare providers need to familiarize themselves with the printed views of their EHRs and understand how to modify them in case the need arises.
Implement an EHR system that is well-designed so that important clinical findings are not overlooked or missed and thereby lead to patient harm.
Ensure that the audit functionalities of the EHR system is turned on, the audit logs are retained and protected from tampering.
There should be well-planned policy and procedures, education, and ongoing training to ensure excellent documentation practices and successful use of the electronic health record system.
Professional Medical Review Services Can Provide Chart Audits
Healthcare providers/facilities can utilize professional medical review services to perform chart audits that would assist in evaluating the quality and accuracy of their medical documentation. A comprehensive audit would identify all missing details and ensure that such details are entered in the medical chart. A comprehensive review can be done and the following aspects highlighted.
The patient's demographic details
The medical records that are missing or missing information
The concerned hospital or medical service provider from whom the missing information is to be retrieved
Date or period of the record
Why the specific medical record is needed
Whether the medical record is "actually" missing or "probably" missing
The reason for inferring that a particular record is missing
To learn more about how medical review companies identify missing medical records, read our blog
Given the importance of a complete set of medical records, it is vital for healthcare providers to ensure that there are no missing or incomplete documents. Apart from the legal risk of alleged negligence or fraud, missing medical documentation signifies that the care provided was inadequate or incomplete, and also suggests non-compliance with the policies of the organization.
Missing medical records result in ambiguity in the communication between the healthcare team members, wrong treatment decisions thereby compromising patient safety, medically unnecessary and expensive diagnostic studies, errors in medical billing and loss of revenue.
It is vital for providers to avoid missing medical documentation so that the health records they maintain serve their purpose – i.e. to reconstruct events, establish dates and times, refresh memories regarding a particular medical event, and resolve any conflicts in testimony. Healthcare organizations and facilities using EHR systems must take special care to reduce missing data by minimizing data input errors, increasing structured data documentation, and effectively utilizing natural language processing capability.