Unlike ordinary injury cases, product liability cases are quite complex. Expert product liability attorneys take effort to craft the best strategies that are applicable for a specific case. In such cases, the incidents that occur just after the accident will be emphasized. Attorneys perform preliminary investigation to know the nature of the injury with specific focus on severity, the cause of the injury, details of the product that caused damage, and computation of financial loss incurred. While handling product liability and mass torts, law firms can rely on product liability medical record review services.
Product defects that can mainly incur liability include: design defects, manufacturing defects and marketing defects: Flawed marketing of a product such as giving inadequate instructions or safety warnings, and improper labeling.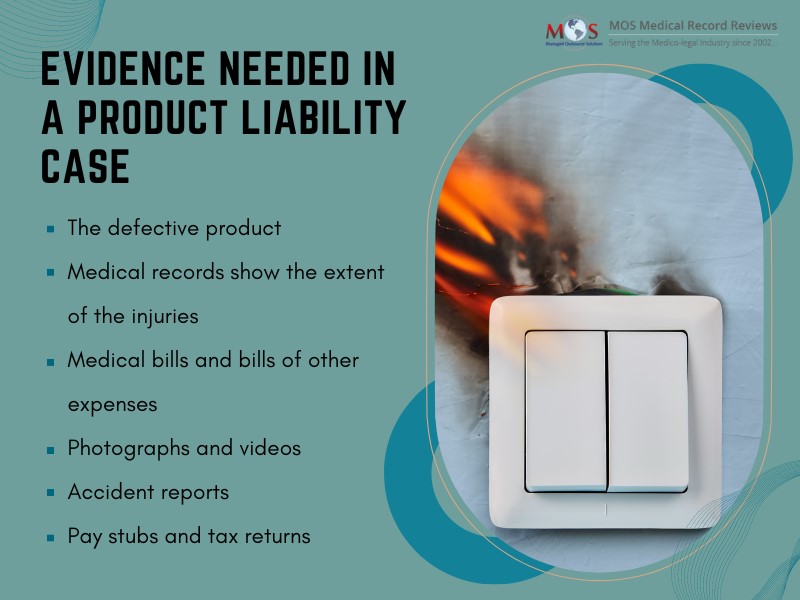 Attorneys will be looking for different types of evidence in a product liability case, such as –
The defective product
The victim establishes that the defective product caused injury
Medical records show the extent of the injuries
Medical records help identify the strengths/weaknesses of the case
The medical data available shows the extent of the injuries and their impact on the victim
Medical bills and bills of other expenses
These comprise total expenses incurred by the victim and other receipts presented
Photographs and videos
Photographs and videos of the accident scene show the gravity of the injury
Time stamp feature helps obtain an accurate timeline of the accident
Accident Reports
These reports are compiled and filed by law enforcement officers
Pay stubs and tax returns
Financial evidence proves there were economic losses due to the injury
Attorneys also require the victim's insurance policy documents to ensure that the medical bills covered under the policy are compensated. Testimonies from eyewitnesses and experts also serve as crucial evidence.
Medical records accessed by attorneys include: admission information and admission history, discharge summary, physician's inferences about the injury, information regarding physical examination, emergency room records, operating room records, lab reports, and medicines administered. Product liability medical record review services help attorneys get acquainted with complex medical terms.