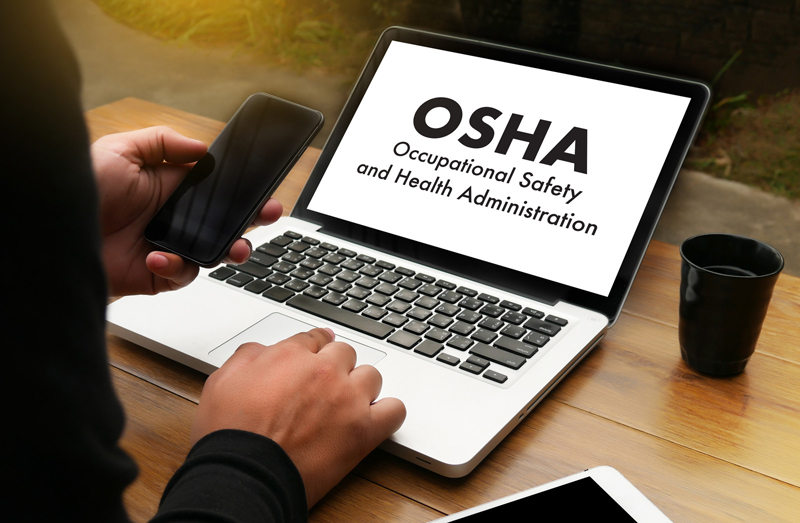 Safety violations in the workplace lead to accidents and injuries and increases the number of workers' compensation claims. Workers' compensation benefits are paid to injured employees on the basis of a medical record review among other proceedings. A safety violation is defined as the violation of a particular workplace safety standard, regulation, policy, or rule. These may include both the violation of safety policies implemented by individual workplaces as well as that of the regulatory standards that are enforced within a specific jurisdiction. Workplaces that violate safety policies could be held liable for potential legal as well as administrative penalties. Apart from providing a safe work environment, employers are also responsible for ensuring that their employees remain compliant with legally required safety standards. Wherever high-risk jobs are involved, employers have the obligation to demonstrate that their workplace is not in violation of safety standards by hiring a qualified person to certify that the workplace is compliant with specific recognized safety standards.
In 1970, the Occupational Safety and Health Act was enacted to help ensure that employers act responsibly and provide "safe and healthful workplaces for their employees." Every year the Occupational Safety and Health Administration (OSHA) publishes a list of most frequently cited workplace safety violations. In 2019, for the ninth consecutive year, Fall Protection – General Requirements tops the list. According to Lorraine M. Martin, president and CEO of the National Safety Council, far too many preventable injuries and deaths occur on the job. OSHA's Top 10 list is a helpful guide for understanding just how adept U.S. businesses are in complying with the basic rules of workplace safety. According to her, this list should serve as a challenge for them to do better as a nation and expect more from employers. The list should also serve as a catalyst for individual employees to re-commit to safety.
Here are the Top 10 safety violations according to OSHA (preliminary figures):
Fall Protection – General Requirements (1926.501) – 6,010
Hazard Communication (1910.1200) – 3,671
Scaffolding (1926.451) – 2,813
Lockout/Tagout (1910.147) – 2,606
Respiratory Protection (1910.134) – 2,450
Ladders (1926.1053) – 2,345
Powered Industrial Trucks (1910.178) – 2,093
Fall Protection – Training Requirements (1926.503) – 1,773
Machine Guarding (1910.212) – 1,743
Eye and Face Protection (1926.102) – 1,411
OSHA offers a free On-Site Consultation Program to reduce the number of injuries and deaths on the job. This is the agency's primary program for providing small business owners no-cost consultation services to improve workplace safety and deal with hazards effectively without concerns regarding citations or financial penalties. The program is funded by OSHA and run by state grantees that are knowledgeable regarding the specific requirements of the small businesses they serve.
Employers can use this consultation program to facilitate a program that suits their own unique needs. They can develop their own safety and health management programs and reduce workplace injuries, workers' compensation costs while improving worker morale and increasing productivity. In 2018, OSHA's consultants performed more than 26,000 visits to small business worksites, which covered around 1 million workers across the nation. This Consultation Program is provided in all 50 U.S. states, the District of Columbia, and several U.S. territories. Small and medium-sized employers will find this program of significant value. Since the program is a voluntary one, it is the responsibility of employers to get in touch with a consultant in their area. They can locate a nearby consultant online at http://bit.ly/OSHAconsult.
Employers following OSHA requirements can ensure a safe and comfortable workplace for their employees. This will help avoid serious workplace accidents and injuries, and the heavy costs associated with workers' compensation claims, medical peer review and other investigative processes. Most importantly, employers can benefit from employee satisfaction and in turn improved productivity and efficiency.