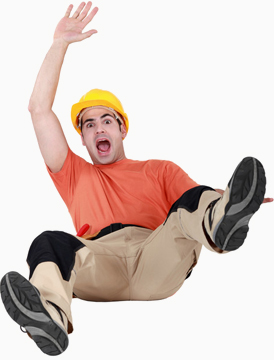 Medical record review for attorneys involved in medical litigation is a time-consuming and complex process, and the reviewer must be able to understand and review the medical records efficiently and effectively. Personal injury litigation comprises the largest single legal arena of litigated matters in the US. When even medical professionals find it difficult to make sense of complex medical records, the task of reading, decoding and reviewing these documents can prove quite overwhelming to a legal professional.
Consider a slip and fall injury case that would come under personal injury litigation. This pertains to an injury sustained by a person from a defective/dangerous condition on a public/private property such as sidewalks, hospitals, parking lots, malls, apartment complexes and retail stores. Such falls can cause really serious injuries especially if the injured person is an elderly man or woman who may not be strong enough to protect themselves before striking the ground. Slip and fall injuries can be knee and shoulder injuries, broken bones, and even brain injuries that are established via a review of the relevant medical records. The law requires the owner of the property to make the premises safe for users. If the premises are not maintained well and people fall and get injured, they can make an insurance claim or file a slip and fall lawsuit. Settlements for slip and fall injuries would include compensation for the suffering and pain, and payment of medical expenses. If the injured person is unable to work due to the injuries after the fall, he or she is also entitled to lost wages.
Recently, a woman who fell and broke her arm on a Bridgeport sidewalk was awarded more than $416,000 by a Superior Court jury. The incident occurred on June 26, 2012 when the 69-year-old woman was walking to attend a homeowner's association meeting. Her foot hit a two-inch raised portion of the sidewalk and she fell forward. She fractured her left upper arm and required surgery. In addition she also suffered cuts and bruises to her nose, lip, cheek, forehead, knees and upper leg. The doctors inserted plates and screws during her arm surgery to hold the arm in place. The lawsuit alleged that the injury limited her strength and mobility and as a result her routine activities were affected. Her medical bills amounted to $45,209 and her lawsuit sought damages for ongoing medical care. The lawsuit was against the city of Bridgeport, which her lawyers alleged knew about the defective sidewalk but did nothing to repair it.
In a case such as the above, medical records and medical bills are very important because they are the evidence of the plaintiff's injuries. The most important medical records include those containing details such as:
Description of the injury
Treatment recommendations
Pain and suffering
Recovery time
Future medical treatment
Estimated medical bills
Personal injury attorneys handling slip and fall injuries can utilize medical record review services provided by a medical record review company to speed up the case processing. They would assist in gathering and organizing all the relevant medical records, reviewing them and preparing the required medical summary. Attorneys benefit from the medical expertise of experienced reviewers who will pinpoint the important facts within the medical records. A comprehensive review would help the attorney understand the actual costs of medical treatments and take that amount into account when deciding the compensation amount to ask for their clients.