This blog is an update to "Medical Record Retrieval And Medical Record Organization Tips For Paralegals"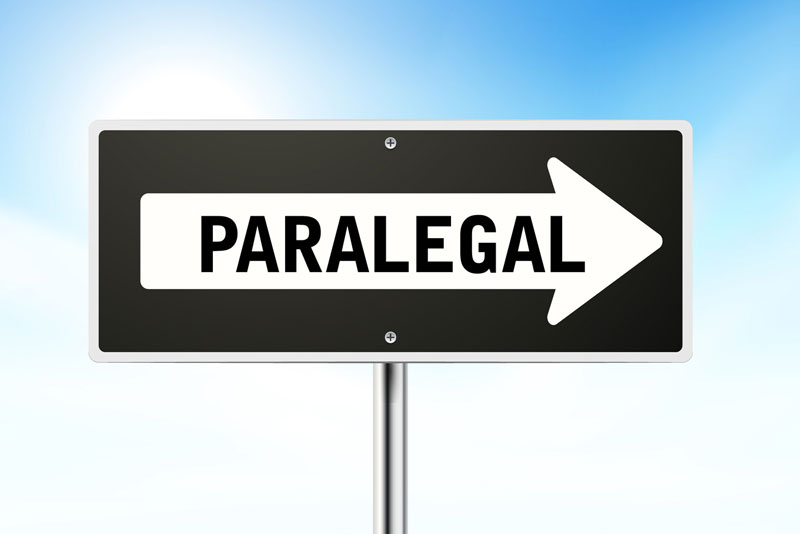 Paralegal refers to a qualified and educated person, trained or having work experience to perform substantive legal work that requires knowledge of legal concepts. Medical records serve as crucial evidence in most legal cases. There are numerous medical records paralegals have to refer to and understand to help lawyers deal with a case. To ease the task, they can consider outsourcing the task to an experienced medical review company. Most paralegals work under the direct supervision of an attorney. They assist with case management in diverse ways –
identifying all potential fact witnesses to the case
coordinating the scheduling of deposition(s)
assisting in hiring a provider for focus group or mock trial
preparing pre-trial memorandum
preparing short and to-the-point trial exhibit list
coordinating the witnesses' testimony during trial
organization of trial exhibits
While paralegals play a key role in coordinating the client's deposition, trial preparation is another key area where the attorneys will rely heavily on this community's assistance. They have to make all arrangements for the trial preparation meetings, provide the client with preparation assignments, and coordinate a mock trial among other duties.
Consider these Tips for Effective Case Management
Organize Case Files and Review Relevant Medical Records
At the beginning of the case itself, a paralegal should organize the case files in an orderly fashion and prepare for trial. Files that should initially be arranged may include correspondence, pleadings, discovery, client claim files, invoices, bills/expenses, memoranda, subpoenaed records list and more. Organizing the files early can help you save time in trial preparation and see what is missing or needs updating. You have to regularly review lists and charts to make sure they are up to date.
While sorting out case files,
You can consider issuing any subpoenas/authorizations to obtain any updated records. For updated records, you can prepare a letter and include a copy of the original subpoena/authorization and request the updated records.
Check that all medical binders are current and include all updated medical records, dates of service, revised summary of treatment, and medical bill charts.
Prepare your exhibits well so that the trial runs smoother. Follow all rules and guidelines to prepare trial exhibits and make sure to make one complete copy of file materials. Extra copies of the trial exhibit binder should be prepared for the Judge, witness stand, court reporter and court clerk.
Medical files may include different records, such as billing information, patient history and physician orders, tests, and treatments. Proper organization of the medical records supports the litigation needs. Retrieving, organizing, and analyzing these records is not that easy and consumes time. Accurate medical peer review enables attorneys to quickly find information in the record relevant to the case they are dealing with.
Checklist your Task, Prioritize and follow-up
To support the attorney in managing diverse cases, that too of diverse types, paralegals will have a long list of things to do and remembering all that you have to do is not easy. Maintaining a checklist for each case makes it easy to perform all the tasks without missing any. Consider including a track workflow progress of the case in the checklist you prepare as this helps to track the status of the case at any time.
If the list is long, prioritize tasks based on their importance and pay attention to each case at the right time. Make sure that the tasks are getting done on-time. The task you have handled for a case may involve reviews and back-to-back actions. To meet them, you need an effective follow-up system with other parties.
Rely on Technology
Coordinating paperwork, phone calls, and follow-ups is critical for the organization you run or work with. Why not consider technology to assist you and improve job efficiency?
Consider cloud storage to keep those case records safe. Instead of carrying paper records, the cloud provides access to all necessary files from any device, in one location. Case management software empowers paralegals and other staff in the firm. For instance, for a personal injury case, all the details related to the case – contact information, medical treatment, photos and all can be accessed via this software. This helps to keep track of all the data critical to manage cases. Also, if you make an update to a file, attorneys can see the update in real time. Going digital, you can save time in paperwork. Other time-consuming administrative tasks such as data entry, sending letters and making calls can be automated. Such solutions can improve the efficiency and efficacy of the case management team.
Managing cases effectively has a direct impact on the outcomes. Adopting such effective and time-saving case management techniques can improve the client base, profitability and longevity of the law firm.