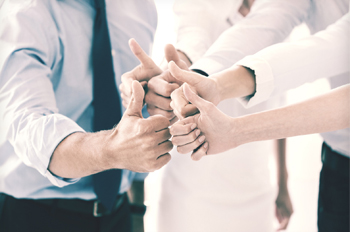 Medical record review is in most cases highly challenging and error prone if not done meticulously. Managed Outsource Solutions (MOS) proved its mettle in this regard by undertaking and successfully completing a highly challenging project that involved medical record review and data entry for a highly acknowledged law firm in Los Angeles. Established in its niche as a reliable business process outsourcing company, MOS offers many value-added services for the healthcare, legal and corporate communities apart from data entry and medical record review. The present project was one of many such assignments that MOS accepted with confidence.
Rising to the Challenge
The client is a successful and experienced law firm based in LA, California practicing in the areas of criminal defense, personal injury and pharmaceutical & medical device litigation. They wanted medical record review services in the field of personal injury as well as data entry services for claim forms. With nearly fifty cases to work on before the court deadline, they were almost at an impasse with just 3 days left to get the job done. MOS' functioning is transparent, and the client could easily grasp the way we worked and was quite impressed by our unique approach to the problem. This encouraged them to assign the work to us without even requesting a trial.
Rising to the challenge at hand, the MOS team completed 12 cases in one weekend, meeting and exceeding client expectations. What impressed the client most was that there was no compromise whatsoever in the quality of the output, despite the immensity of the work assigned.
Remarkable Output both in Quality and Quantity
It was a onetime project that took 3 days, which was the total time the client could allow MOS before the court deadline. Our professional medical review team and data entry professionals completed the work ahead of the deadline and at such short notice, which pleased and impressed the client. Moreover, the client went on to win those cases with the court finding the details MOS worked on to be accurate. This prestigious law firm is surely hoping to work with us again in the future and continue a robust association.