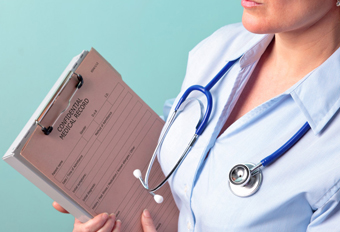 In recent news, attorneys for Aaron Hernandez asked the court to subpoena his medical records from the New England Patriots, the NFL team the 24-year-old once played for. The defense's stand is that these records could provide important evidence about Hernandez's physical and mental state prior to his arrest last June. Aaron Hernandez was charged with murdering Odin Lloyd, the semi-pro football player who had been dating the sister of Hernandez's fiancée. In addition to the murder of Lloyd on June 17, 2013, Hernandez is also the prime accused in the gunning down of two men – Daniel Abreu and Safiro Furtado — in Boston in a drive-by shooting in 2012. He had pleaded not guilty in both cases and is being held without bail at Bristol County Jail.
The attorneys had earlier requested the records but did not receive any response from the team. The records they asked for include medication records, X-rays, MRIs, psychological testing, CT scans, physical therapy records, drug/alcohol abuse-related records, scouting reports and investigative reports on Hernandez. Defense attorneys had challenged the evidence presented by the prosecution in the Lloyd murder case, stating that they have not established probable cause. However, the prosecutors disagreed saying they have powerful evidence against Hernandez.
Review of Medical Records in Injury Cases
Medical records assume prime significance in injury cases, and in the above mentioned case, Hernandez's attorneys may be looking for some evidence that may come up during a medical record review, and that which would be of use to them during trial preparation. They would be looking to establish that he wasn't in his right mind that night either due to some mental health issue, or due to the influence of drug/alcohol. In any personal injury claim or lawsuit, the injured person or the person at fault may request for the relevant medical records. A medical records subpoena will have to be served on the hospital or treatment center or other authority concerned in certain situations if they refuse to release the records.
In a murder case, defense attorneys sometimes request for the accused person's medical records before deciding to ask for a "Rule 20" mental evaluation of their clients. This evaluation occurs when there is a consideration that the defendant was not responsible at the time of committing the crime because of mental illness or disability, or he/she may not be competent to proceed with the case. Evaluating the mental health of criminals is a challenging task. According to experts, the majority of mentally ill people are non-violent. Even so, a number of people accused of shooting and gun-related crimes are evaluated to establish whether they are competent enough to stand trial.
Confidential clinical information will have to be disclosed when the law requires disclosure either under a court order or under statute. In cases where there is a public interest in the disclosure, then also the medical records will have to be released.