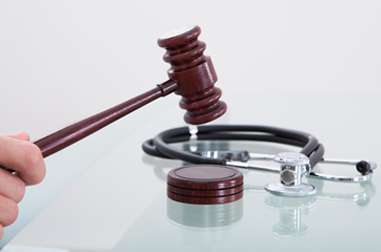 The patient's medical records are the most important evidence in a medical malpractice case. Based on a stringent analysis of the medical documentation, the medical malpractice attorney will have to prove that a healthcare provider's decisions were not compliant with or were contrary to reasonable standards of care. Attorneys will find the review process a complicated task mainly because the medical records and documentation patterns may vary from one institution to another. Medical record review for attorneys provided by a medical review firm is a great support in terms of evaluating a case for merit and causation. The damages recoverable in a medical malpractice case include medical expenses, lost income, long-term care expenses, loss of government benefit and insurance and compensation for pain and suffering.
Quite disturbingly, medical errors continue to increase in various parts of America and along with it medical malpractice claims. The New York City Comptroller's Office says that medical malpractice claims hit a high in New York City. As per the New York City Charter, the Comptroller has the responsibility of settling and adjusting claims for and against the City of New York. On a national level, medical malpractice payouts increased by 4.7% in 2013, the first time in ten years according to Diederich Healthcare, a medical liability insurance and consulting company. The total amount paid increased once again in 2014 by 4.4%. The maximum amount was paid out on medical malpractice claims per capita in New York than any other US state. This was followed by Pennsylvania and New Jersey.
NYC has the largest municipal healthcare system in the country. Given its enormous size and the large number of patients it serves, the rise in the number of medical malpractice claims filed against its hospitals is a matter of great concern. The city has 11 public hospitals that are run by the City Health and Hospitals Corporation. The number of malpractice claims filed against these hospitals has increased from 495 in FY 2013 to 521 in FY2015. These types of claims are among the most costly and take from 5 to 10 years to resolve mainly because of their complex nature.
If a malpractice case is to have legal merit, you need to establish aspects such as breach of standard of care, breach of duty, proximate cause of damages, and damages. Attorneys unsure about accepting a medical malpractice case could consider obtaining an initial case review service from a reliable medical record review company. This will help understand the legal merits of the case.