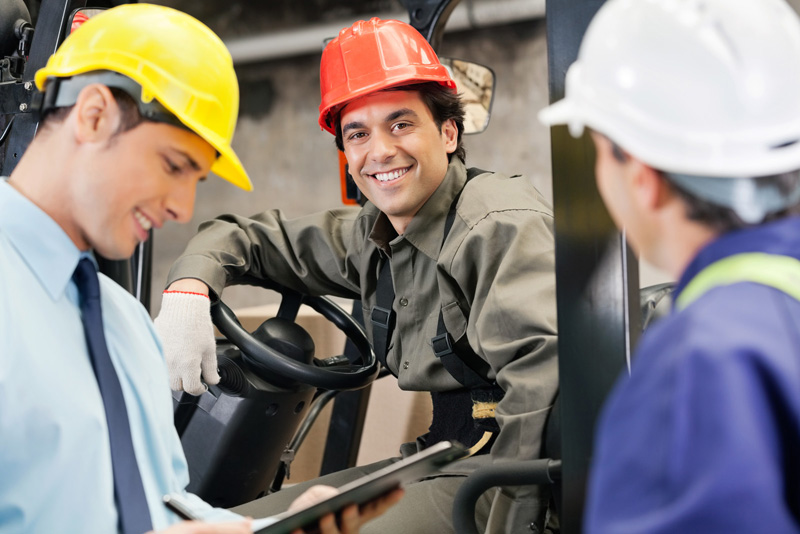 Workplace safety is among the most important considerations for any business, especially for the construction, manufacturing, transportation and waste management industries. Accidents to workers in these sectors could lead to serious injuries and could even turn fatal. Injuries/illnesses incurred in the workplace are compensable via the workers' compensation program. Determining eligibility for workers' compensation benefits entails collecting relevant medical records, medical record organization and comprehensive analysis of the documentation. Progressive Safety Equipment, a company specializing in the sales, installation, servicing, maintenance and rental of Fire, Safety and Environmental Equipment, emphasizes the fact that having a safe work environment starts with workers and employers developing a good awareness about safety hazards. Effective management of a workplace safety and health program as well as a workers' compensation insurance policy is vital in any organizational setup.
Top Reasons for Workplace Accidents
According to OSHA (Occupational Safety and Health Administration), in the year 2017, 5,147 workers were killed on the job and among these fatalities 20.7% were in the construction sector. OSHA uses the term "Fatal Four" to signify accidents in construction caused by falls, electrocution, being struck by objects, and "caught in between." Liberty Mutual Workplace Safety Index highlights the top ten causes of the most serious workplace injuries and ranks them according to direct cost to employers in terms of medical and lost wage payments. It is estimated that U.S. industries lose more than 1 billion dollars per week due to workplace injuries. Here are the leading reasons for workplace injuries.
Overexertion involving outside sources: These are injuries associated with lifting objects, carrying them, pushing, pulling, holding or throwing objects.
Fall on the same level: This signifies injuries such as slipping and falling on a wet floor.
Struck by an object or equipment: An example would be getting hurt by an object falling from a higher level.
Falls to a lower level: Workers could be injured by falling to a lower level such as from a ladder or a platform.
Other exertions or bodily reactions: Injuries in this category result from bending, reaching, crawling, twisting, climbing, kneeling, or walking.
Roadway incidents wherein a motorized land vehicle is involved: These injuries are caused by incidents involving vehicles on the road, such as an accident on the highway.
Slip/trip without a fall: These injuries are sustained when tripping over an object or when resisting a fall.
Caught in or compressed by objects/equipment: This involves getting caught or compressed by equipment such as rollers or gears.
Repetitive motions involving microtasks: These injuries result from repetitive motions or microtasks on a manufacturing assembly line.
Struck against object or equipment: An example would be walking into a door or open drawer.
Workplace injuries are most common in the following industries.
Construction
Manufacturing
Healthcare
Leisure and Hospitality
Professional and Business services
Retail
Transportation
Wholesale
Increased Injury Risk with Seasonal Employees
Peak holiday seasons are the occasions when maximum workplace injuries occur, and employers have to be aware of this. With the holiday season approaching, shipping and retail companies are already gearing up for the flood of orders and deliveries they will have to fulfil. This is the time when hundreds of thousands of seasonal employees are employed by companies. With more inexperienced employees entering the workforce, companies are bound to experience an increase in musculoskeletal injuries resulting from repetitive motions such as packing, picking, lowering, carrying, lifting, stepping and bending. According to the U.S. Bureau of Labor Statistics, one-third of the non-fatal injuries that involved days away from work were incurred by workers who had less than one year of service. Almost a quarter of those cases led to 31 or more days away from work. Mostly, this is because many companies are not aware of how to prepare these workers for the physically taxing work they are asked to perform.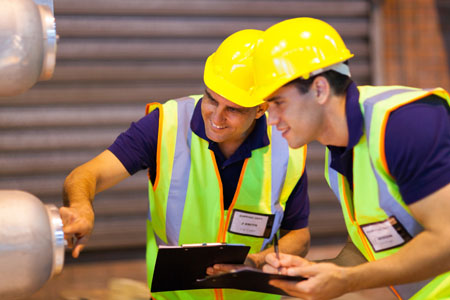 So, how can employers and safety managers ensure a safe workplace for their employees?
Ensuring a Safe Workplace
Provide the safety tools and resources employees need: When the right tools are made available, a majority of critical workplace injuries can be prevented.
Hire qualified workers: An unqualified or inexperienced employee is more likely to sustain and injury than an experienced worker who has thorough safety training. Employers must screen candidates carefully to make sure they have the experience and skills necessary for the job.
Provide safety training to employees: It is vital to provide both general awareness and site-specific safety training. Workers need specialized training if they have to work amidst chemicals, heavy machinery or scaffolding.
Handle employee stress effectively: Managing stress is very important in dangerous environments. There should be a process in place to enable workers to report issues related to work-associated stress. This will help identify hazards and find solutions before someone is injured.
Have a good fall protection program: Falls are a major cause of workplace injuries and employers should have a specific fall management plan for each project where there is the risk of falls.
Prevent substance abuse: There should be solid drug and alcohol policies to prevent impaired employees from working on your site.
Investigate all accidents and narrow escapes: This will help determine the root causes for such events. That information can be used to improve safety procedures and prevent such events in the future.
Conduct regular safety inspections: Such inspections will help identify safety risks stemming from worn equipment, misplaced tools, unsafe behaviors and so on. Once these are corrected, you can minimize accidents.
Teach proper movement appropriate for each task: When workers are trained to move properly in different work environments, they can move through diverse environments and situations correctly and avoid getting injured.
Train workers to build safe habits over time: Constant training will enable workers to avoid getting injured.
To ensure a safe workplace, employers must meet regularly with their employees and discuss health and safety issues. Workers can be encouraged to share their ideas on improving safety in the work environment. It is also important to remind them why safety is so important. The number one way to minimize workplace injuries is by providing effective safety training to employees. This will help develop a culture of safety throughout the workplace. As a medical chart review company assisting workers' compensation attorneys, we can say that it is most important for employers and safety managers to be fully candid in reporting accidents on their job sites. Otherwise, it can damage the reputation of the company. Employers must make it imperative to identify all hazards present and implement policies that employees can consistently follow.