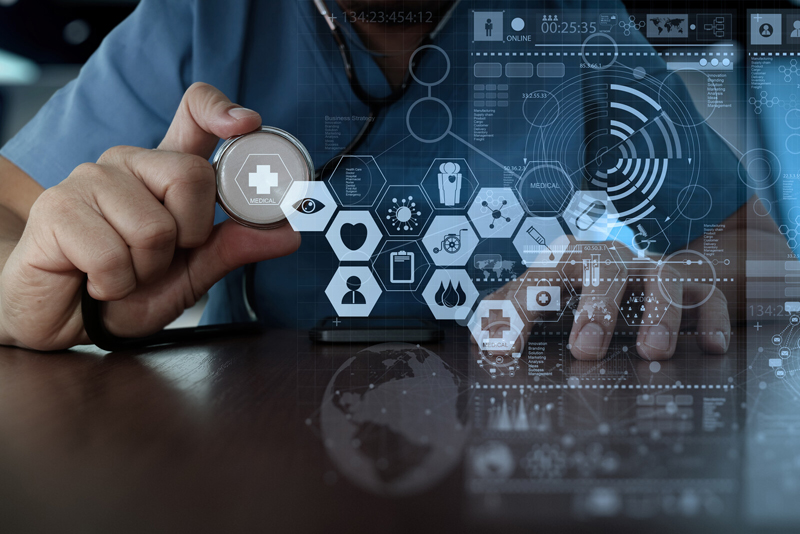 Collecting and organizing the medical records needed for your personal injury, mass tort, workers' compensation or medical malpractice cases is the foremost consideration when it comes to medical litigation. Incomplete files and failure to accomplish specific tasks within the set time can create chaos in an attorney's office. Time is a precious commodity in any legal firm, and there is no place whatsoever for missed deadlines and inaccuracies. To efficiently address these challenges related to medical record retrieval, attorneys prefer to use medical records services. In keeping with the needs of this fast-paced world, these services utilize the latest advanced technology to streamline the entire record retrieval process and make it more efficient.
Traditional Medical Record Retrieval vs. the New Alternative
Let us briefly look at the traditional process and how it has been transformed now. Typically, legal office staff or paralegals will first draft a memo to request medical records, calling up each healthcare provider individually. The record request will have to be faxed to the correct department. Weeks and months may pass and you may have to follow-up the requests with phone calls or faxes before you receive the faxed or mailed copy of the records. You will have to pay for the labor and medical record costs as well. Once the records are received, you will have to scan or download them into your computer. This is a time-and labor-intensive process.
So, how are modern record retrieval methods followed by medical record retrieval companies different from traditional practices? Since speed, efficiency and accuracy are the prime concerns, advanced medical record retrieval is done using innovative technologies designed to achieve these objectives. Electronic record retrieval is the new alternative, which helps minimize errors, and present attorneys with the right set of records that are vital to build strong cases and ensure better engagement with clients.
The new record retrieval process is unique in that the attorney will have the relevant medical records irrespective of whether the medical provider is or isn't in his local area. You can place the request nationally and select the records or medical bills required at the click of a mouse. The software simplifies the entire process, which makes it cost-effective. When the medical records are obtained, the law firm is notified of the same. The entire data is encrypted using 256-bit (AES) encryption, which is the standard for protecting sensitive data and sent to the attorney. The files can be downloaded and are available as XML or PDF files.
Interestingly, artificial intelligence has also been introduced into some of these record retrieval systems. Machine algorithms used in such systems combines multiple reports into a single combined report, including all the medical records, in chronological order. Sophisticated software even highlights keywords in the record that signify important sections for your case. With these advanced systems, attorneys need not waste precious time organizing voluminous medical documents, and hunting for important information embedded somewhere in the hundreds of pages.
Major Advantages
Advanced medical record retrieval systems allow proprietary access to their attorney clients. The medical records received from various providers are stored in a HIPAA-compliant vault, which you can access with your credentials. The system allows you to set different permission levels, allowing access only to those who are properly trained and are knowledgeable in HIPAA.
Here are some of the other advantages of the latest medical record retrieval systems.
E-Authorization facility: This feature addresses the problems related to obtaining the proper HIPAA authorization forms. You just need to enter an email address when placing a new order, and the vendor gets the appropriate forms signed electronically. Also, it is ensured that all important fields in the form are completed accurately.
Track the order placed: This can be done via the vendor's secure portal.
Gain control over medical record charges: When a new medical record request is placed, you can set a maximum amount for each location. If the provider charges more than the set amount, you can decide if it's worthwhile to go ahead with the request. This helps prevent surprise costs in terms of hundreds or even thousands of dollars of medical record custodial fees for documents you may not even need.
Bates numbering: All pages of the medical records have convenient Bates numbering that enables you to reference to the pages you want easily. The Bates numbering is typically visible as metadata on the PDF file.
Software integration: The electronic record retrieval system can be efficiently integrated with various legal practice management software.
Move the records out of the system: At any time you choose, you can export the medical records out of the vendor's system.
Access from multiple locations: If your firm works from multiple locations or have different litigation groups in-house, the data can be divided between these groups so as to streamline the work. Nevertheless, if required, a paralegal with a higher-level permission can log into any of these groups and review the required files.
Advanced medical records services are HIPAA compliant and a great alternative to the traditional model. With these solutions, the retrieval requests can be more efficiently carried out. While most attorneys may go for electronic files, there are others who would like hard copies of all records. Vendors deliver the requested documents in any preferred format, electronic or hard copy. Their delivery formats also include flash drive, printed mailing, server transfer, CD-ROM/DVD, external hard drive and so on. You can choose whichever format or method is best for your legal firm and your particular workflow.