Medical record review for attorneys involves reviewing the medical documentation of plaintiffs injured in some way or other so that the nature and severity of the injury can be determined. Hip implants are among the medical devices that have the potential to harm you and lead to severe health issues. This makes it important to understand what can potentially happen to you after a hip replacement procedure, and also have a clear idea about your rights, what you can do to protect yourself legally, and obtain the medical treatment you need. In the past few years, many companies have been forced to recall their hip replacement devices because of some inherent fault.
Several hip implant manufacturers have been involved and named in personal injury lawsuits filed by those who have suffered, receiving faulty devices. Among the manufacturers who have recalled their hip implant devices are: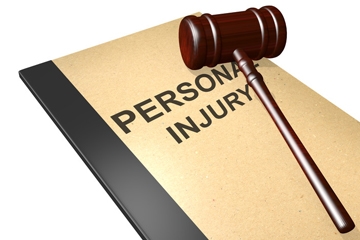 DePuy
Wright Medical
Stryker
Smith & Nephew
Zimmer
Biomet
How does a person recognize that he/she is eligible for starting a lawsuit? For this, consider whether or not you have side-effects from your hip replacement. The next important thing to consider is whether the particular hip implant you received is faulty. A faulty device can cause the following effects:
Severe pain in the thigh, groin or hip area
Visible swelling and inflammation
Infection
Reduced mobility
Nausea
The hip implant device is loose
Raised cobalt and chromium levels in the blood
Clicking or grinding heard in the area where the implant is located
Pain and difficulty when walking, standing, or carrying something around
In the UK, a court battle for compensation over 'defective' implants has been begun by more than 300 claimants in a High Court fight against the manufacturing company DePuy over allegations relating to their metal-on-metal hip implants. Many of the patients had been injured and required further surgery following an implant surgery. The court was informed that patients who received DePuy's Pinnacle Ultamet implants were up to 100 times more likely to need the joint replaced because the implants released metal particles that could cause muscle tissue to die.
The affected people complained of pain, difficulty in walking, swelling and numbness or loss of sensation in the leg. Hundreds of thousands of these hip implants were sold worldwide before they were discontinued, so the number of people suffering from the ill effects of these devices is likely to be much more than the current 341 claimants fighting the strict liability case. According to Robin Oppenheim QC (for the claimants), the implants were discontinued in 2013, but by that time around 260,000 of them were already sold worldwide.
Hip implants and hip replacement surgery are required to treat many patients with arthritis and other bone conditions. Clinical trials are still on to develop effective and safe devices that can improve the patients' quality of life instead of making their day-to-day living difficult. An example is the effort made by Hip Innovation Technology (HIT), a medical device company developing innovative orthopedic device solutions to improve the quality of life and quality of care for patients. This company has announced the initiation of a Multi-Center Prospective Study in Primary Total Hip Arthroplasty (total hip replacement) for its lead hip replacement system, the HRS.
The clinical trial aims to evaluate the effectiveness and safety of the HRS hip replacement system in 100 – 120 patients receiving a total hip arthroplasty (THA).
Clinical, radiologic, radiostereometric, and patient-reported outcomes will be used to evaluate the effectiveness.
Safety will be assessed via the collection of device-related adverse events.
Patient quality of life metrics will also be closely monitored.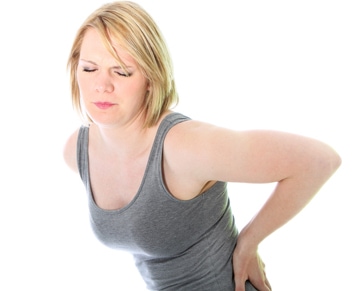 Total hip replacements are one of the most effective ways to reduce joint pain and improve functioning for patients with severe hip problems. It is estimated that in the year 2015, around 324,000 surgeries were performed in the U.S. and 50,000 in Canada. HIT's HRS system is said to be a unique hip implant design that is a significant advancement for patients requiring total hip arthroplasty. The company has extensively tested this system in more than 80 standard and unique clinical experiments to evaluate the product safety and clinical benefits.
Though hip replacement recalls are happening frequently, it also means that manufacturers are taking responsibility for their shortcomings, which is a good thing. They will focus on addressing the flaws and developing reliable devices.
Meanwhile, people planning to undergo this procedure and those who already had it and are experiencing problems should ideally find a reliable law firm with experience in handling hip replacement lawsuits to benefit from valuable consultation and advice. This also ensures that you and your loved ones are legally protected. As providers of medical review services for personal injury attorneys, we understand how important legal counsel is in cases such as these. Manufacturers on their part must be more cautious about the medical devices they provide to people, and ensure that they are safe and effective.
DISCLAIMER
The content on this website is provided by Managed Outsource Solutions (MOS) and is only for general guidance and informational purposes and does not constitute legal or other professional advice on any subject matter. We are not saying any of the products mentioned in the content is defective. MOS is only passing on information that is already published and does not accept any responsibility for any loss which may occur due to reliance on information contained on this site.