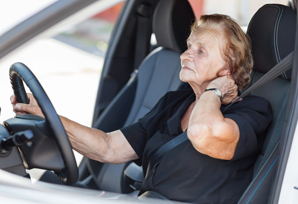 A person injured due to the negligence of another party can file a personal injury lawsuit and seek compensation through the court. Medical records constitute an important element in such cases, which make medical record review for attorneys a very significant process. Such reviews reveal the extent of injury and damage, pre-existing conditions if any, and other relevant medical details. The important consideration here is whether all plaintiffs are treated in the same manner. An auto crash, for example, can affect different people in different ways. Some people may suffer more intense damage due to their vulnerable state or as a result of some pre-existing condition. Many individuals, especially seniors believe that they cannot bring a claim against the person responsible for the accident if they have a pre-existing condition that makes them more susceptible to injury. This is the wrong notion. This is where the "eggshell plaintiff doctrine" assumes immense significance.
The "eggshell plaintiff rule" is a legal concept that recognizes the individuality of each plaintiff and his/her vulnerability. Under this doctrine, the defendant may not avoid liability just because a plaintiff may be more prone to injury because of a pre-existing condition. When the eggshell plaintiff rule applies, the defendant will be held liable for all the damages that resulted from his/her negligent or wrongful act, even if the plaintiff's health status meant he/she suffered a more serious injury than an average person would incur in a similar occurrence.
Take the case of senior citizens involved in motor vehicle accidents. They are more likely to suffer from serious injuries, chronic and debilitating pain after the injury than younger people, as research studies show.
The Legal Examiner recently reported an actual case of an eggshell plaintiff who received one million dollars as compensation nearly five years after a low impact car crash. The incident occurred in February 2012, when the 65-year-old plaintiff belonging to Los Angeles was rear-ended by another driver. From June through December, he was under the care of doctors and surgeons for pain in the back and neck, and degenerative disc herniation. He had a pre-existing heart and diabetic neuropathy condition which ruled out decompression surgery. He was recommended physical therapy, acupuncture and pain management treatment.
The plaintiff argued that he was more prone to being injured because of his pre-existing condition.
This previously dormant condition was worsened on account of his susceptibility to being injured along with the physical forces involved in the accident.
As a result he now suffers continuous pain, and finds it difficult to perform routine activities.
A jury of the plaintiff's peers evaluated the facts of the case, the plaintiff's pre-existing condition, and the effect of the accident on that condition. They determined his damages for past, present and future pain and suffering, medical expenses and loss of enjoyment of life, and awarded him $1,041,697 in November 2016.
As providers of medical review services, we have come across such cases involving the elderly. This jury award is substantial, but you cannot say that it is not proportional to the injuries.
What is at stake here is the plaintiff's quality of life, his/her health.
While it is true that the above mentioned person had a pre-existing condition, it was worsened by the accident.
Since there is no cure, he may have to undergo ongoing physical therapy and pain management treatment.
His quality of life is reduced. He suffers from pain every day and may do so for the rest of his life.
If he is in for a lifetime of medical care, one million may not be enough.
Experienced personal injury attorneys handling such cases usually utilize medical review solutions to review the plaintiff's medical records and identify the impact the accident had on his/her condition and functional abilities. A comprehensive and accurate medical records review is undoubtedly one of the most important steps in the course of a personal injury case such as the above.