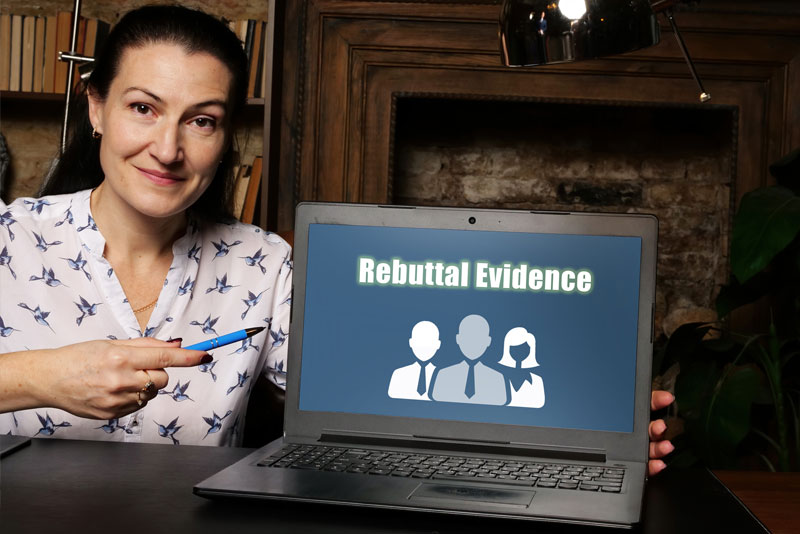 Insurance companies may sometimes deny medical claims submitted by healthcare providers for treatments provided to their patients. Some of the most common reasons for claim denials are – submitting an incomplete claim, missing information, duplicate billing, requesting compensation for medically unnecessary procedures, not filing claims on time, coverage exclusion, wrong patient identifier information and more. Hospitals and attorneys dealing with these denials can appeal for the same with a well-drafted rebuttal report. Rebuttal is defined as a draft that acts as evidence or argument meant to weaken or undermine an opponent's claim. A rebuttal report is in the form of a letter that is signed and dated by the provider, an authorized official, or a legal representative. These reports are created based on the review of important medical records such as – the patient's medical history, diagnosis reports and more that will clinically justify the treatments. A professional medical record review company can assist attorneys with effective review of medical documentation and rebuttal preparation.
Key documents that are required to draft rebuttals include medical bills, denial details, medical records, peer review reports, and IME reports among others.
The different types of rebuttals include those prepared for claim denials for the following –
Investigations such as – Radiology, Pathology tests (MRIs, CT Scans, Labs, etc.)
Functional restoration programs (FRP)
Medications
Allied health treatments such as – Acupuncture, Physiotherapy, Occupational Therapy, etc.
Injectable and anesthesia
Durable Medical Equipment (DME) such as – Support Braces, TENS units, etc.
Surgical interventions such as -Implant, Corrective surgeries, etc.
A perfect rebuttal report need to – specify the reason for the disagreement between the parties, include all the necessary documentation and information to appeal for the denial, be brief and up to the point, maintain a positive tone, be free from allegations and accusations, be error-free and grammatically perfect, be valid with genuine explanations, be aligned and well related to the subject. In such cases, rebuttal decisions are final and are not offered further rebuttal rights or appeal rights.
At Managed Outsource Solutions (MOS), we know how important a well-written rebuttal report is in winning a medico-legal cases. We provide expert research assistance and document review to prepare rebuttals for a wide range of denials. Our team serves –
medical review companies
law firms and attorneys
independent reviewers
physicians
Need an end-to-end solution in drafting rebuttal report? Call us toll free at 1-800-670-2809!
Rebuttal Report Preparation Tips
Understand the arguments and conclusions presented by the insurer thoroughly
Re-read the report and focus on weak areas in the conclusion
Identify any places or areas of agreement where the opposing party's report agrees with yours
Attempt recreating the opponent's analysis to identify any flaws in the report
Address both explicit and implicit assumptions to write a clearer rebuttal
Summarize the key issues in the report
Identify any clear, objective errors in the report
Focus on any contradictions and inconsistencies
A well-drafted rebuttal helps to certify the necessary care and treatment and declare that the patient received the necessary treatment. Attorneys handling such claim denial cases can rely on medical review companies to review the medical records, collect crucial evidence for rebuttal reports and even get the reports prepared. An expert medical review team can help in drafting lengthy formal rebuttal reports and brief letters.