The recent $25.5 million verdict in Oklahoma against Aetna is a typical example of "insurance bad faith." As a company providing medical record review for attorneys handling personal injury cases, we understand how distressing it can be for injured and sick victims when they are denied health insurance to pay for their medical treatment. The Oklahoma case involved the denial of health insurance coverage in 2014 for the plaintiff Orrana Cunningham who died in May 2015. She suffered from stage 4 nasopharyngeal cancer near her brain stem. Though her doctors at M.D. Anderson recommended proton beam therapy ( a targeted form of radiation that could specifically target her tumor without the chances of side effects such as blindness and other issues related to standard radiation), Aetna denied coverage for this treatment. Aetna's medical directors claimed that the therapy was investigational and experimental, despite the fact that it has been in use for many years. As a result, the plaintiff and her husband Ron, a retired Oklahoma City fire-fighter had to mortgage their home to pay for the $92,000 therapy. They also started a GoFundMe page to meet the expenses. The proton beam therapy was effective for Ms. Cunningham but she contracted a viral infection that affected her brain, which resulted in her death at the age of 54.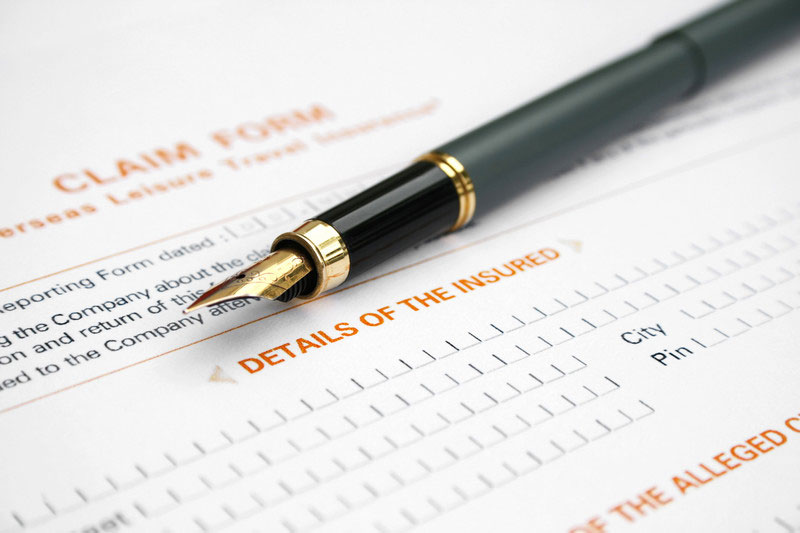 During the trial, Ms. Cunningham's counsel presented evidence that Medicare covers proton beam therapy and that health plans often provide coverage for it for a range of pediatric cancer patients. He also presented evidence that Aetna did not carefully review the claim. The jury concluded that Aetna "recklessly disregarded its duty to deal fairly and in good faith," with the Cunninghams and brought a verdict for $15.5 million in mental anguish, and $10 million in punitive damages. The jury did not accept the basis for the denial, and found that the insurer Aetna was more concerned about its profits than carefully reviewing Ms. Cunningham's claim.
So, what is bad faith insurance?
When a claim is denied, the denial decision may be incorrect under the terms of the insurance policy as well as in "bad faith." It is mandatory for every insurance contract to contain a covenant of good faith and fair dealing. When this covenant is violated, the insurer is said to have acted in bad faith.
In a case involving insurance bad faith, the insured or policyholder can sue the insurance company for breach of contract and also for the tort claim of bad faith.
Damages available include contract damages, and damages available under a tort claim for bad faith such as estimated financial losses, emotional distress, and attorney's fees the insured incurred to force the insurance company to pay the benefits.
Punitive damages may also be available if it is proved that the insurance company acted with oppression, fraud, or malice. These damages are intended to penalize the insurer, and are not available in a breach of contract lawsuit.
Here are some examples of bad faith insurance for which the court could hold the insurer accountable:
Unreasonably failing to settle the lawsuit
Unreasonably refusing to defend a lawsuit
Unreasonable failure to reimburse the insured person for the entire amount of the loss
Interpreting the language of the insurance policy in an unreasonable manner
Unreasonably delaying paying due benefits
Unreasonably delaying investigating the claim/improper assessment of the claim
The ERISA Preclusion
It is important to understand that a bad faith claim cannot be brought against insurance policies that are paid for and provided by an employer, and are governed by ERISA (Employee Retirement Income Security Act) of 1974. There are exceptions to this rule though, that are very important.
ERISA does not apply to a health insurance plan that was purchased through a group health plan established or maintained by a governmental entity or a church. In other words, the health insurance plans of government (local, state, county, federal) employees and church employees for instance, may not be governed by ERISA and so they can bring a bad faith claim against their health insurance company.
ERISA also does not apply to a health insurance plan that was purchased individually (e.g. self-employed individuals or those who purchased the policy via the Affordable Care Act or "Obamacare" exchanges.) Such policy holders can also bring a bad faith claim against their health insurance company.
Common Denials
Treatments and services that have been denied by health insurance companies include the following:
Hepatitis C: The medications for this disease are very costly and many insurers have denied Sovaldi and Harvoni medications to patients except those in the later stages of the disease.
Lipedema: This is a condition in which fat tissue accumulations beneath the skin protrude, hindering mobility. Insurers may deny treatment for this condition claiming it is a cosmetic treatment. However, this surgery is also provided for reconstructive purposes which is reimbursable.
Artificial disc surgery: Some insurers refuse to cover this on the basis it is investigational. However, FDA has approved this surgery since 2004 and it is frequently performed by surgeons at reputable medical centers.
Proton beam therapy for cancer: This therapy is also often denied coverage on the basis that it is investigational. However, this is an established form of treatment widely accepted by physicians, many insurers, government agencies including Medicare and Medicaid (which do not cover experimental or investigational therapies), and is performed at leading medical centers.
Insurers Have to Be "Reasonable" When Reviewing Claims
To determine whether or not an insurance company acted in bad faith, the court will use a "reasonableness" standard. The court will appraise the actions of the insurer and decide whether those actions were reasonable under those particular circumstances. In case the insurer did not act reasonably, it has acted in bad faith against the insured and may be held liable.
Health plans have to take great care when reviewing claims made by their members. Due consideration must be given to the rights of the policyholders. Often, when considering coverage, insurers may search through their records to find some information that is often taken out of context to support a claim denial when the majority of information supports payment of the claim. This is a typical instance of an insurer acting wrongfully and in bad faith, putting its own interests over the interests of the insured and thereby putting him/her at risk. Medical records review is an important process when reviewing health insurance claims because only a comprehensive review can identify the medical facts that constitute important evidence. Just as the plaintiff has to show that the insurer's delay or withholding of benefits under the policy was unreasonable/without proper cause to establish a bad faith claim, to avoid a finding of bad faith the insurer must provide evidence that it gave as much consideration to the insured person's interests in receiving coverage as it gave to its own interest in denying the same.
Disclaimer: The content in this blog is based on various reliable internet resources and is not the inference or opinion of MOS or any of its stakeholders. For a professional legal opinion, consult an experienced attorney.