Physician Peer Review: Fostering Excellence in Healthcare

Insurance companies pay out billions of dollars every year to reimburse medical claims. They appoint physicians to conduct peer review to ascertain the validity of claims in complex medical cases. Physicians representing insurance firms need to
review medical records
and provide accurate information for the verification of claims. Managed Outsource Solutions (MOS) offers full-fledged support for physicians to help resolve complex care management issues, Workers' Compensation cases, liability claims, and personal injury claims.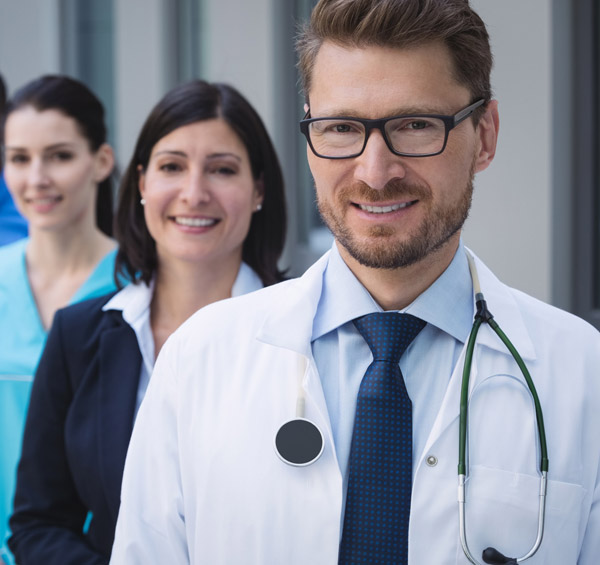 Save time, effort and frustration with our efficient physician peer review support!
Call 1-800-670-2809 and talk to one of our senior solutions managers.
Our Medical Peer Review Services

Our reviews will provide clear details regarding the nature of the medical event, provider name, date ranges and other details.
We will create a comprehensive medical index and sort the documents chronologically, categorizing them according to your preference such as by provider and date range.
The medical case summaries we provide will clearly list all injuries, diagnostic and treatment time frames, and service providers.
All duplicate records, documents belonging to other patients, and irrelevant documents will be categorized separately and returned with each completed assignment.
We are flexible and can accommodate any new instructions at any time.
If additional records are available, they can be integrated with the earlier file any time.
We can insert hyperlinks in the medical index to facilitate file navigation of even complex, voluminous multiple provider files.

Physicians can save time and money and deliver objective peer review reports with our support solutions.
MOS works as an extension to your practice
We ensure documentation solutions in client-preferred format/software
Our stringent QA involves regular audits on a daily basis
We can provide daily, weekly and monthly status reports
Our MIS team is up-to-date with HIPAA regulations and standards
We ensure unstinted and uninterrupted technical and customer service support
You can track the progress on your project and make changes/suggestions as and when necessary
Customizable TAT ( turnaround time) from 4 hours 6 hours, 8 hours, 12 hours or 24 hours
Medical record review services are helpful for insurance companies, physicians, and legal administrators, in arriving at informed decisions regarding claims.
Experience efficient physician peer review support.
We can provide competitive pricing that fits your requirements. Let us take care of your medical record review needs.