Medical Record Review Outsourcing
Why Choose Our Medical Record Review Outsourcing Services

Outsourcing medical record review is a feasible option for medical-legal entities looking to streamline their voluminous medical records and manage them at an affordable cost. Off-shoring the medical review process, just as any other business process brings distinctive benefits, and solutions that are custom made to meet your individual requirements. With a decade's experience in the medico-legal industry, MOS (Managed Outsource Solutions) based in Tulsa, Oklahoma is well-positioned to offer comprehensive services in this area for its diverse clientele.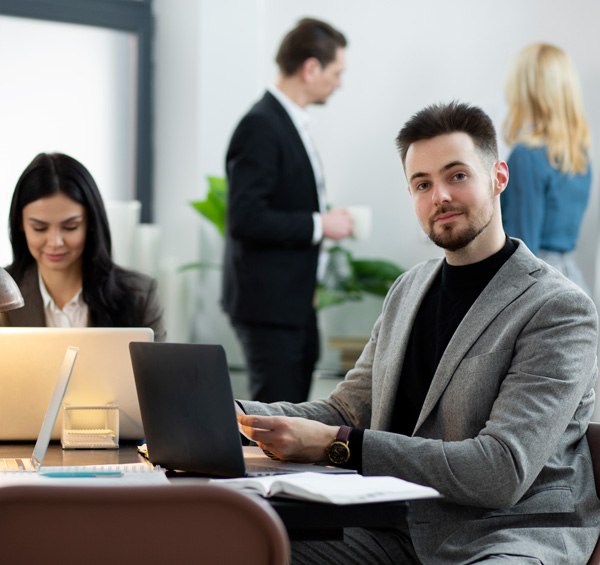 Outsourcing Medical Record Review – Enjoy Definite Advantages

With dedicated offshore facilities in India working round the clock, we are in a position to offer quality medical record review outsourcing solutions at the most competitive prices. Partnering with us ensures the following tangible benefits to our valued clients:
Project handled by a skilled team well-versed in medico-legal matters
Distinct time-zone advantage
Competitive pricing
Absolute HIPAA compliance
Secured file transfer
Solutions in standard, personalized formats
State-of-the-art technological capabilities
Stringent quality control for error-free solutions
Customizable turnaround time
Check Out Our Free Trial Offer!
We ensure cost savings up to 30 – 40% with our medical review services.
Call us toll free at 1-800-670-2809.
Competent and Structured Medical Record Review Service from MOS

We attach prime importance to providing competent and well-planned medical review services within minimum turnaround time. Our expert team can review all types of medical records – general records, hospital medical records (visiting nursing records, specialty consulting records, and outpatient records), therapy records, assessment records, and diagnostic records. Our services cover:
Indexing of medical records
Organization of medical records by type
Document indexing
Medical provider listing
Medical record listing in chronological order
Chronological medical record summary
Medical history and case summarization
Medical record reports
Medical record review transcription in custom format
Our trained and experienced medical reviewers check the appropriateness of medical care provided to the patient and detects issues such as fraud, malpractice, and up-coding among other discrepancies. Our unbiased reviews benefit both insurer and claimant.
Thorough Scrutiny of Medical Billing

We help insurance companies avoid over-payment or miscalculation in reimbursement with our in-depth scrutiny of medical bills. We can ensure whether the medical bills are coded properly, whether the medical billing charges are appropriate and standard, and also estimate potential costs of surgery, and physician and healthcare facility costs.
Get in touch with us today to enjoy the full benefits of our service.
Our off-shore outsourcing support will give you more time to focus on your core activities and also save valuable office space.