Medical Record Review for Personal Injury Law Firms
Expert Medical Record Review for Personal Injury Cases

In any personal injury review, medical records are vital to establishing the cause and extent of one's injury and its implications. They also provide the evidence necessary to prove how an accident caused the victim's injuries which can lead to lost income, medical bills, and other damages. Using a medical record review service to go through these records and provide chronology or summary can help speed up the process for a personal injury attorney and their firm. Speeding up the process allows you to handle more cases while reducing your case management costs.
Time is of the essence when you are busy with personal injury litigation. Let Managed Outsource Solutions (MOS) help you spend quality time building a winning case while we take care of your medical record review tasks!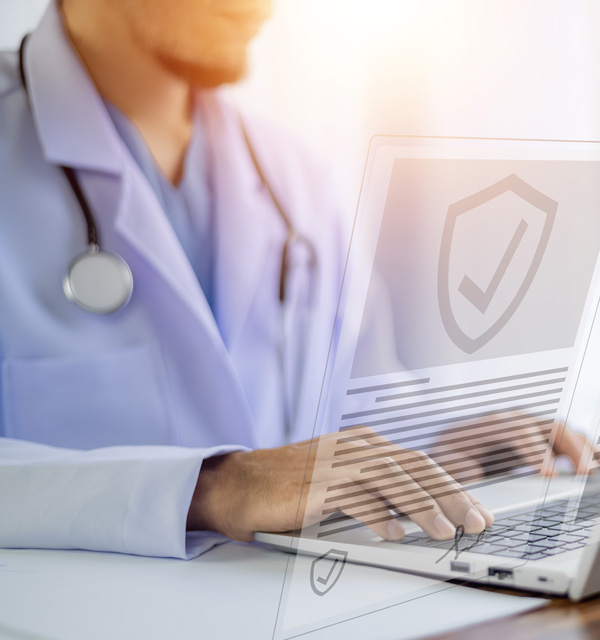 Enjoy cost savings in the range of 30 – 40%
Interested in a free trial? Call (800) 670 2809 now! We are proud of our quality of work and look forward to proving it by doing a free test.
Streamline Your Personal Injury Claim Process

Our personal injury review process is designed to improve efficiency and is managed by a strong review team of physicians, nurses, and documentation specialists. We have the right subject matter expert working on each case.
Our solutions are intended to support your law firm throughout the claim process, and help you understand the strengths and weaknesses of your case:
Medical Record Retrieval: We will obtain all the medical records relevant to your case from diverse sources. We will contact each provider or treating the organization and collect all the medical documentation before you start preparing the case.
Medical Record Organization: Once we have all the medical records, the next step is arranging them chronologically and indexing them. The medical chronology or timeline plays a significant role in your personal injury lawsuit. All events right from the time of the initial treatment until the current date will be documented accurately. This enables you to have a clear understanding of the treatment timeframe. Get the charts and records hyperlinked for ease of reviewing.
Medical Record Review: Our medical review team will perform a comprehensive review of all the medical records generated before, during, and after the date of the claim.

All elements contributing to the injury will be identified.
A thorough analysis of the medical records is done to ensure there are no pre-existing conditions of the claimant which could weaken the case if it goes to court.
Our detailed medical record review will help identify the treatment provided to the patient after the personal injury, which includes treatments already provided for the injury as well as any future treatments that may be required.
Our team is well-trained and experienced enough to discover missing records, if any, which could prove valuable at some point in the lifetime of the case.
We have certified coders who can review codes and experts who can review bills.

Medical Case Chronology and Summary: We will prepare an accurate medical chronology of all relevant records – diagnostic studies, physicians' notes, progress notes, nurses' notes, consultant physicians' orders, and so on. We will prepare a medical case summary that will highlight pre-existing conditions if any, as well as any inconsistencies that have been identified.
Benefit from our personalized solutions that ensure a simple and efficient personal injury review process!

Expert medical review team
Multi-Level QA and audit trail
Competitive pricing
Flexibility to use any software
Customized solutions according to specific client requirements
Transparency
24/7 medical record review support
State-of-the-art security and HIPAA compliance
Team up with Managed Outsource Solutions for an easy and efficient personal injury claim process!
Get in touch with us at (800) 670 2809 to find out how we can assist you.
Frequently Asked Questions
What is a medical record review?
Medical record review is the process of reviewing, identifying and summarizing the important medical facts from the original medical records such as physician notes, radiology reports, lab results, nurses' notes, chiropractic notes, physical therapy notes, and so on. All details regarding the drugs/devices used, and injuries/adverse medical events as well as the healthcare provider, facility, date, and time are clearly captured in the summary we prepare.
Why is a medical record review significant?
Medical records can be voluminous and only trained medical review professionals can clearly interpret the complex medical facts and present them in a simpler form that everyone can understand. The review process is time- and labor-intensive and can prove costly when done in-house. Therefore, it is best done by a professional medical review service.
How is a medical record review useful in a personal injury case?
The medical case chronology and summary we prepare will identify the soundness of Proof of Usage to the Proof of Injury. It helps you determine whether it is worth taking up a case. Also, the reports we prepare are useful throughout the lifetime of a case.
Who performs the medical record review?
A team of trained and experienced professionals including doctors, legal nurse consultants, physical therapists, and documentation specialists who can extract the significant medical legal facts from the medical records.
What are the medical-legal clients you serve?
We assist personal injury attorneys, medical malpractice attorneys, product liability attorneys, Independent Medical Examiners (IME), and Qualified Medical Evaluators (QME) in reviewing medical records.
What types of personal injury cases can you assist with?
We can assist with most personal injury cases – auto accident, workplace accident, premises liability, assault, spinal/neuro injuries, slip and fall, product liability, and so on.
Can you work with our case management system?
Yes, we can work on your case management system or ours, as you prefer.
What is your medical record review process?
Receiving the Medical Records
Sorting and Organizing the Records
Analyzing and Interpreting the Data
Creating an Accurate Medical Chronology/timeline
Creating Medical Case Summaries
Quality audits by our experienced QA team
Completed files will be uploaded back to the secure server so that clients can review them
Follow-up and clarifications as required.
Can you customize the medical record review according to my standards?
Sure. Send us your criteria by email or in a spreadsheet. We will customize the medical record review as you need.
What points do you focus on during medical record review for personal injury litigation?
The focus must be on the details of the injury, diagnosis, and treatments provided, medical expenses, and consequent disability if documented and prognosis.
What output can I expect from the medical record review process?
You will receive the medical review report with the medical events arranged in a chronological manner. It will be bookmarked, tagged and bate stamped so that all-important medical facts are highlighted and cross-referenced.
How experienced are you in this field?
Our company has been providing medical record review services for more than a decade now. Our review team has handled hundreds of thousands of medical records and are experts in the record review process, with clinical as well as medical chart review experience. They can provide accurate medical record review for any medical specialty.
What security policies are you compliant with?
Since we are handling sensitive PHI (protected health information), we are strictly compliant with HIPAA and ISO standards. Our team members are trained in data privacy best practices and are required to sign a confidentiality agreement. Our offices and data centers are secured with high-end surveillance and security systems.
How much do you charge for medical record review?
Great question. Our pricing depends on your requirements. What we are positive is that we will meet or beat most pricing while maintaining excellent service. Pricing is flexible. We can price per input page or per output page.
Can you offer expedited service?
Yes, we can. Whatever your requirements are we can meet that.
Can you work on additional medical records?
Yes, we can. If the injured person is still under treatment as the case progresses, we can work on any new medical record created. You need to pay only for the additional records we work on.
Do you provide a free trial?
Yes, we provide a free trial.