Medical Record Review for Life Care Planning
Comprehensive Medical Record Review for Life Care Planning

A life care plan includes all future medical care a patient may need such as medical examinations, diagnostic testing, therapy, surgeries, rehabilitation, durable medical equipment, home modifications, home care/personal care support, future hospitalizations and so on. It assists plaintiff as well as defense attorneys to objectively review and document the damages where a person has been seriously injured. A life care plan is also valuable to determine the medical treatment needs, future care, and associated costs for a person with a chronic illness. A comprehensive medical record review is the first step in preparing a good life care plan. Physicians and certified nurse life care planners preparing life care plans, insurance companies that need to review medical records to provide a medical cost projection for a debilitating injury, attorneys assisting health insurance companies, all benefit from the services of an experienced medical review company like Managed Outsource Solutions (MOS).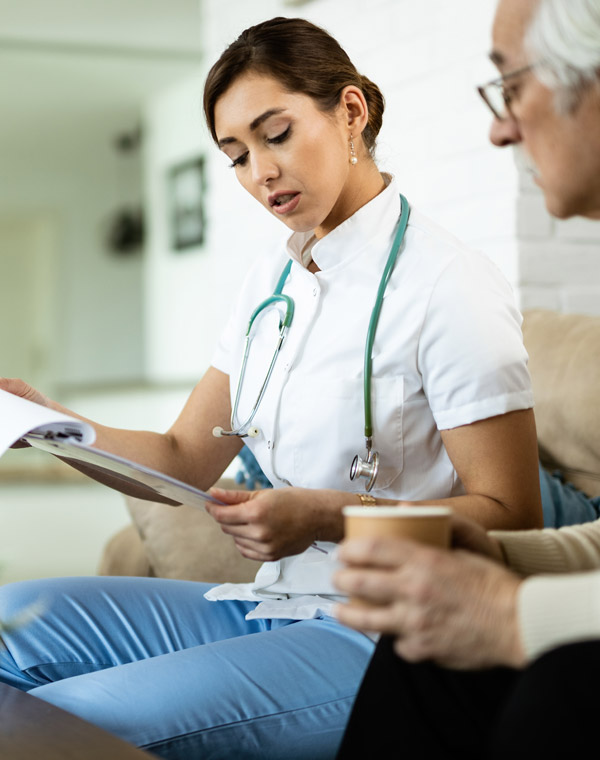 Our Services Come with Cost Savings of 30 – 50%
Call our toll-free number 1-800-670-2809 and speak to our senior solutions manager for more information. Check out our Free Trial option to help you evaluate our medical review services.
Medical Review Services for Life Care Planners and Attorneys

Life care planners working for healthcare information services companies providing medical-litigation support, or for attorneys in a law firm have to accurately document:
The health condition of the person
What ongoing care and assistive equipment the person may need in future
The expenses involved for future medical treatment and medical equipment
How the condition could affect the person's life expectancy
MOS can assist you by objectively reviewing the patient's medical records to determine his/her future medical needs. This will provide information regarding the patient's functional capacity, treatments that may be required, and recommendations. Only if the medical information obtained is accurate, the recommendations made in a life care plan can be appropriate and a natural extension of the treatment provided to date.
Why Medical Records Review Is Significant

It helps clearly figure out all the medical and rehabilitation needs of the patient.
A comprehensive record review provides the medical information that will help the planner decide whether the patient needs additional evaluation so that all of his/her actual requirement can be clearly understood.
The review will also help the life care planner communicate all aspects of the case with the care team.
It will also reveal any ambiguity or lack of clarity within the medical chart. In such cases, specialists' opinion needs to be sought to determine medical interventions, therapies and evaluations that may be needed in the future.

As an experienced medical review company, Managed Outsource Solutions (MOS) can assist you in reviewing the medical records within the required turnaround time. Here's what we do:
Collect, organize and index the medical records
We check for medical record completeness through a preliminary analysis
Bookmark the record electronically by section to prepare for Bates stamping. Bates stamps mark the records by page number. These stamps are preceded by letters signifying the particular healthcare provider or facility from where the records were obtained.
Review the medical records, and summarize them in the required format
List important information such as demographic characteristics, care received, diagnostic procedures and lab tests, treatment notes
List all medical records reviewed, including imaging records
Prepare a complete list of medical records that are missing (including the date of service, providers, type of record), and must be retrieved.
Develop medical chronologies and timelines
Prepare accurate case summaries
How Medical Review Services Are Beneficial

Insurance professionals, attorneys, life care planners, and support staff can save valuable time and focus on other core aspects
Gain access to the medical knowledge, expertise and experience necessary
Educates the client regarding all applicable medical issues
Cost-effective and quicker. We can provide customized TAT from 4 hours, 6 hours, 8 hours, 12 hours, to 24 hours.
You pay only for completed pages, and not input pages. Or, you can choose to pay a flat fee irrespective of how big the medical chart is.
MOS understands and maintains all HIPAA and security regulations, and we follow all protocols necessary to achieve your goals.
Contact 1-800-670-2809 to find out how we can be of assistance.