Medical Record Bookmarks and Hyperlinks
Effective Medical Record Organization Using Bookmarks and Hyperlinks

Improve medical document navigation with indexes, hyperlinks and bookmarks!
While hyperlinking allows for instant navigation from medical case summaries and timelines to the corresponding source medical records, bookmarks serve as clickable table of contents list, making it easier to access particular pages in a PDF medical record.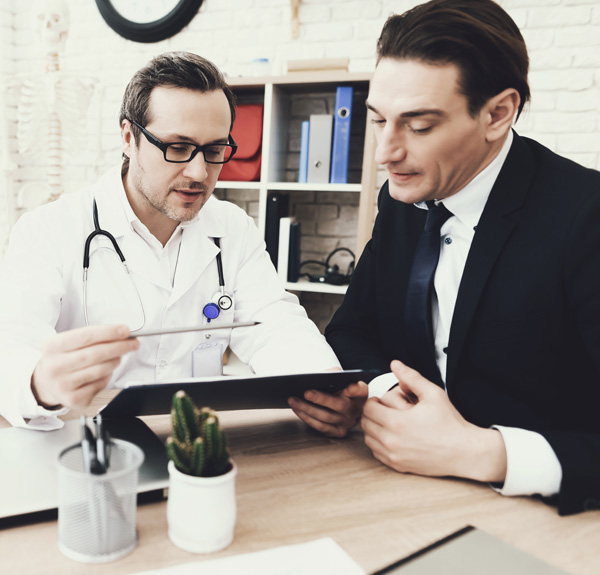 At Managed Outsource Solutions (MOS), our medical records review, indexing, categorizing, and sorting services also include adding bookmarks and hyperlinks to make navigation and document review simpler and faster than ever for legal firms and insurance companies. We create medical case chronologies and summaries, and embed hyperlinks into the index and throughout the summary to enable instant reference to the source documents.
To organize medical records for the lawsuit or claim you handle and to get a Free Trial, call us at 1-800-670-2809!
Our Medical Chronology and Indexing Services

Hyperlinks
We can create and embed hyperlinks in any electronic health record you require – Medical Index, Narrative Summary or Spreadsheet. Our team merges record chronology as well as source records into a single PDF document. With this PDF, you can access both the records. Clicking the page number in the chronology will take you to the corresponding page in the source PDF as well.
Bookmarks
Bookmarks are clickable table of contents list which help you to easily navigate even around smaller medical records. You can quickly locate any key points you are looking for to develop your case. Based on your needs, we can create bookmarks in chronological, record,or provider type.
Chronological
In this type, bookmarks will be created on the basis of chronological flow of medical events like dates. All records relating to the date will be linked for easy reference.
Record
Here, bookmarks for records will be done based on different types of records including Physician Notes, Emergency Department Reports, Medication Administration Records, Diagnostic Tests and more.
Provider
This type of bookmarking is based on individual healthcare providers.
Bookmarks are created for all PDF and Word processor files. These bookmarks can be used as electronic chapter tabs and facilitate navigation around the records.
Get your medical records professionally sorted out!
Improve your medical record review experience with us! Call us today at 1-800-670-2809 to see how we can improve your legal medical document management.

Multilevel QA and audit trail
Transparency and timely communication
Secure web-based technology