Medical Record Analysis and Review
Need comprehensive review, chronology and summary of medical records?
Consider professional support for analyzing medical records!
Attorneys dealing with medical malpractice/negligence, mass tort, personal injury cases, or any other medical litigation require analyzing and reviewing of medical records to understand the medical facts.
At Managed Outsource Solutions (MOS), we provide comprehensive medical record analysis and review services for attorneys representing insurance companies, social security disability firms, and for independent medical examiners, medical-legal consultants and case/chart review firms. Reviewing and analyzing medical records can be challenging and overwhelming. Our medical review services focus on finding, reviewing, interpreting and analyzing the facts in a medical chart. We also assist attorneys handling personal injury and mass tort litigation to clearly evaluate their cases and quickly identify the strong and weak aspects of each case.
Accurate Medical Record Analysis, Reviews and Summary
We provide the services of qualified and experienced medical review professionals and legal nurse consultants who are the best in the industry. We are meticulous in the medical record review process and strictly adhere to HIPAA requirements. This helps us ensure complete security and confidentiality for the medical information you entrust with us.
Not sure? Ask us about a free trial before you sign up! Call us at our toll free number 1-800-670-2809 and let one of our Senior Solutions Managers assist you.
MOS' medical record review solutions come with 30 – 50% cost savings.
OUR MEDICAL LEGAL CHART REVIEW SERVICES
Here is an overview of the patient records review process at our medical chart review company.-
Once we receive all the medical records, we organize and index them
Carry out a comprehensive review of all healthcare records generated before, during and after the date of the claim
Identify all factors contributing to the injury/damage
Prepare a medical chronology of all relevant records including diagnostic studies, progress notes, nurses' notes, and consultant's/physician's orders
Prepare a medical case summary, highlighting inconsistencies if any and pre-existing conditions that may be significant
Discover missing records
Attorneys
Law firms
Physicians
Private corporations
Insurance companies
Medico – legal consultants
Social security disability firms
Other medical /legal entities throughout the US
30-50% cost savings
QA on daily basis
Specialized teams
Flexibility to use any software
Competitive pricing
Customized TAT (even next day)
Customizable formats
Free trial offer
Our Medical Chronology and Summary Services
Qualified, experienced physicians, registered nurse assistants, and other healthcare professionals on our review team prepare accurate medical chronologies, timelines, and summaries that emphasize all medical encounters and events that have a bearing on your case.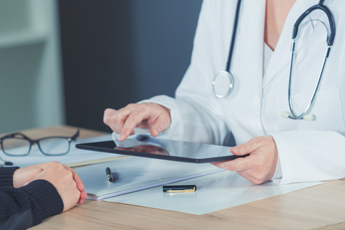 Our medical record review services include
We prepare the summaries in formats that will help you focus on significant medical events
To ensure ease of use, all supporting documentation is fully referenced
Scrutinize your case for merit and causation
Identify contributing factors
List all medical providers
Identify missing medical records
Our insightful reviews take away the complexity of the record review process. We scrutinize your case for merit and causation, review injuries, identify contributing factors, list all medical providers and identify missing medical records.
Get rid of the challenges involved in reviewing medical records! Outsource to MOS!
Affordable Pricing
We want to remain affordable while providing excellent service. Our pricing is customized according to your requirements – turnaround time, formatting, information to be captured, type of review etc. Our ability to price in multiple ways makes us unique.
We can price by
input page (pages you send us), or
output page (pages we complete and send back to you)
We offer volume discounts. Send us your sample format or ask us for samples to pick a format that suits your need.
What Makes Our Service Unique?

Easy Processing
Large or small, we will process your medical records and complete your project within the required turnaround time. Our team is experienced in reviewing even handwritten notes.
Efficient reviews
Our review professionals ensure reliable medical record organization, medical case chronology and accurate medical case summaries. The medical documents are organized chronologically and sorted by user-defined categories such as by provider or date of service.
Experience & Expertise
Our team has the experience and expertise to identify all important data such as demographic characteristics, diagnostic tests, medications, diagnoses, procedures, therapy notes and so on. They collect, classify and capture information by data type.
Custom formatting
The information you need is delivered in any format you request. We can create customized medical index and bookmarks for all documents and embed hyperlinks into the medical index and medical summary to facilitate navigation.
Quality Assured
Our review specialists are trained and skilled in identifying missing medical records that may prove to be valuable at all stages of the case. They also remove all duplicate records, irrelevant documentation, and records belonging to other patients.
Experts in all Case Types
The MOS review team can handle medical records for various case types such as personal injury, workers' compensation, medical negligence/malpractice, disability, mass tort, product liability and class actions.
What Our Clients Say

Using MOS has improved our medical summaries a great deal. The chronologies are tailored to what we need, accurate, and low-cost. The chronologies are always returned in a timely manner. Their staff is very professional and always go the extra mile to make sure we are happy. I am very satisfied with their work.
 I am extremely satisfied with MOS's service. They have been extremely efficient and easy to work with. Their friendly staff are more than willing to meet and update or change the template of their dictation to more uniquely fit our doctors needs. My favorite quality about MOS is their timeliness and flexibility on projects I made need back STAT. I am extremely satisfied and I hope to continue working with this company for years to come.
MOS is a cost-effective service for reviewing and summarizing medical records. Their friendly and professional staff consistently provide prompt, accurate and reliable medical record review services.
MOS has made my life a lot easier. They are very cost-effective and Jan and the team offer the best customer service. Their turn around time is quite impressive too. Thanks for being so professional.
We have been using Managed Outsource for a while now for our medical reviews. They are always quick to respond and to get the reviews done. Easy to talk to and to work with. It is our pleasure working with this company. I highly recommend them to any one.
Our office has been using MOS Medical Record Review for some time now. They are always quick to respond to our request. The medical records summary are very detailed and worth every penny. Since using MOS, the value of our cases have increased and attorney's are better equipped for depositions. Thank you Jan for all that you do!
I have worked with MOS for a couple of years now and have recommended them to every attorney in our firm. Before that, I did my own summaries and hired other agencies to do them. They have bent over backwards when needed to get me what I need when I need it. They have always been receptive to special requests. MOS makes me feel valued as a customer. No one is perfect, of course. But, when there is a problem (seldom as it is), they fix it.
We have been using MOS Med Record Review for about 2 years. MOS has been timely, and accurate in their summary of the medical records they have done for us. When the physician using the summaries wanted the summaries to be presented differently, MOS was very responsive and made the necessary changes and provided the summaries as requested. We have been extremely happy with MOS's representative Jan who, when issues have come up, makes us feel like she represents us the customer, not MOS her employer.
Our Clients

Go Ahead and Sign Up For Our Value-Added Services!
Accurate medical record review and analysis requires expertise! MOS can provide the necessary support!
Fully licensed, insured, and HIPAA compliant, MOS is owned and managed by clinical and management specialists who have several years of experience working in the medico-legal industry.
We look forward to learning more about your requirements. For any enquiry about our medical record review services, speak to our Senior Solutions Manager at 1-800-670-2809 or send an email to info@managedoutsource.com. Ask us about our free trial.