Expert Medical Opinions: Informed Insights for Medico-Legal Cases

Medical opinions are integral to any medical negligence/malpractice case and physicians including primary care doctors and specialists are requested to provide an expert opinion when complex medical-legal issues arise.  To provide an expert opinion, the medical records of the patient including the medical summary have to be reviewed in detail. This will help determine if there has been any malpractice involved in the standard of care provided to the patient. Expert medical opinion is also required in personal injury, workers' compensation, and disability cases among others.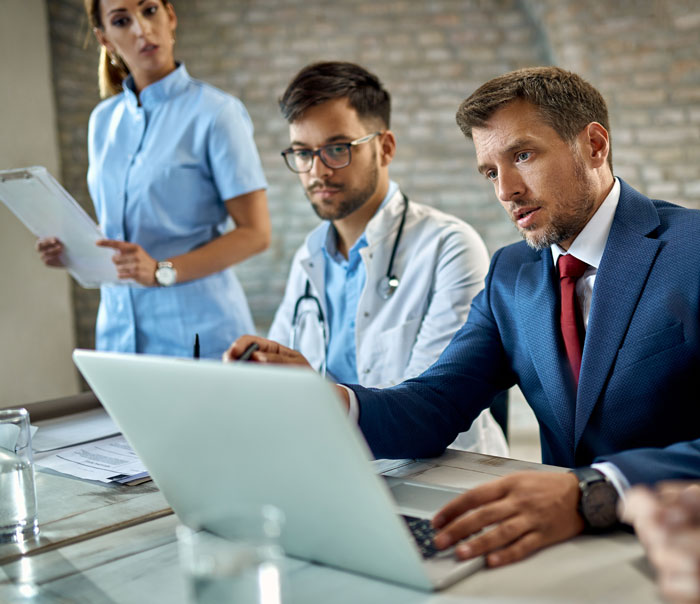 MOS (Managed Outsource Solutions) has experienced physicians in our medical review team to provide expert medical opinion with effective reasoning and interpretation. We ensure that the opinion presented is free of complex medical jargon and easy to understand by non-medical persons.
The medical opinions we provide,
Can be used for an initial case evaluation
Are prepared by physicians trained and experienced in the specific medical specialty
Are presented in an easy-to-understand Q & A format
Are strongly backed by evidence from authoritative medical literature and standard scientific publications
Our Medical Opinion Solutions

Medical Opinion for Medical Malpractice Cases: Our expert physicians/physician team can provide unbiased, expert medical opinion to help establish liability. We ensure that our doctors do not have any personal or professional liaison with the defendants, so that the medical record review will be objective and fair. The medical opinion provided will be based on the current standard treatment protocol followed in the U.S healthcare system.
Analysis of Causation in Personal Injury Claims: Our physicians will analyze the personal injury case and report the causation. They review pre-existing illnesses if any, to caution the attorney at an early stage itself. We provide the service of physicians belonging to all medical specialties – orthopedics, neurology, physiatry, neurosurgery and so on. Their medical chart review and medical opinion will prove valuable for a successful case.
Medical Malpractice Merit Screening: The attorney can save valuable time if the medical malpractice allegation is validated at the early stage of the lawsuit. Moreover, a case screened by a physician will have more value and a better chance of winning. With our expert medical opinion services, attorneys will clearly understand the intricacies of the case and prepare the case more efficiently.
Medical Consensus Report for Medical Malpractice: When a testifying medical expert or defendant physician denies the malpractice allegation, it can be a challenging situation. In such instances, a second opinion may be requested to gain more clarity. MOS' medical experts can provide a second opinion, considering all aspects of the case and the evidence available in the medical records. They will base their opinion on the available medical literature, and the current, applicable medical standards/protocol. This medical consensus report is especially useful for medical malpractice lawsuits heading towards a lengthy litigation experience or an uncertain outcome.
If you need an expert medical opinion, we have the right answer. Our team of physicians can review the relevant medical records and provide an accurate and reliable expert medical opinion that will strengthen your case.