Just like deposition, deposition summary also has a key role to play throughout the medical malpractice litigation process. Deposition summaries provide a clear understanding of the various important aspects of a case. A medical review company can prepare deposition summaries to assist medical malpractice attorneys in analyzing key points, preparing witnesses, and assessing damages. Summaries are mainly useful, when preparing for trial.
The number of depositions taken is based on how complex the case is. Those deposed in a medical malpractice case include the plaintiff or injured person, the treating physicians, family members, physicians named in the lawsuit, nurses and other healthcare providers who may have been present during the particular medical event.
The deposition process involves the court reporter administering an oath to the witness to tell the truth, asking questions related to the defendant physician's credentials, and those that are generally much broader than the questions asked in court. Following the questioning by the plaintiff's attorney, defense attorneys follow with cross examination, and plaintiff attorneys ask redirect questions. This is followed by the defense asking more questions. Attorneys have to choose a medical record review company with experience in preparing deposition summaries for medical malpractice cases.
Check out the Infographic below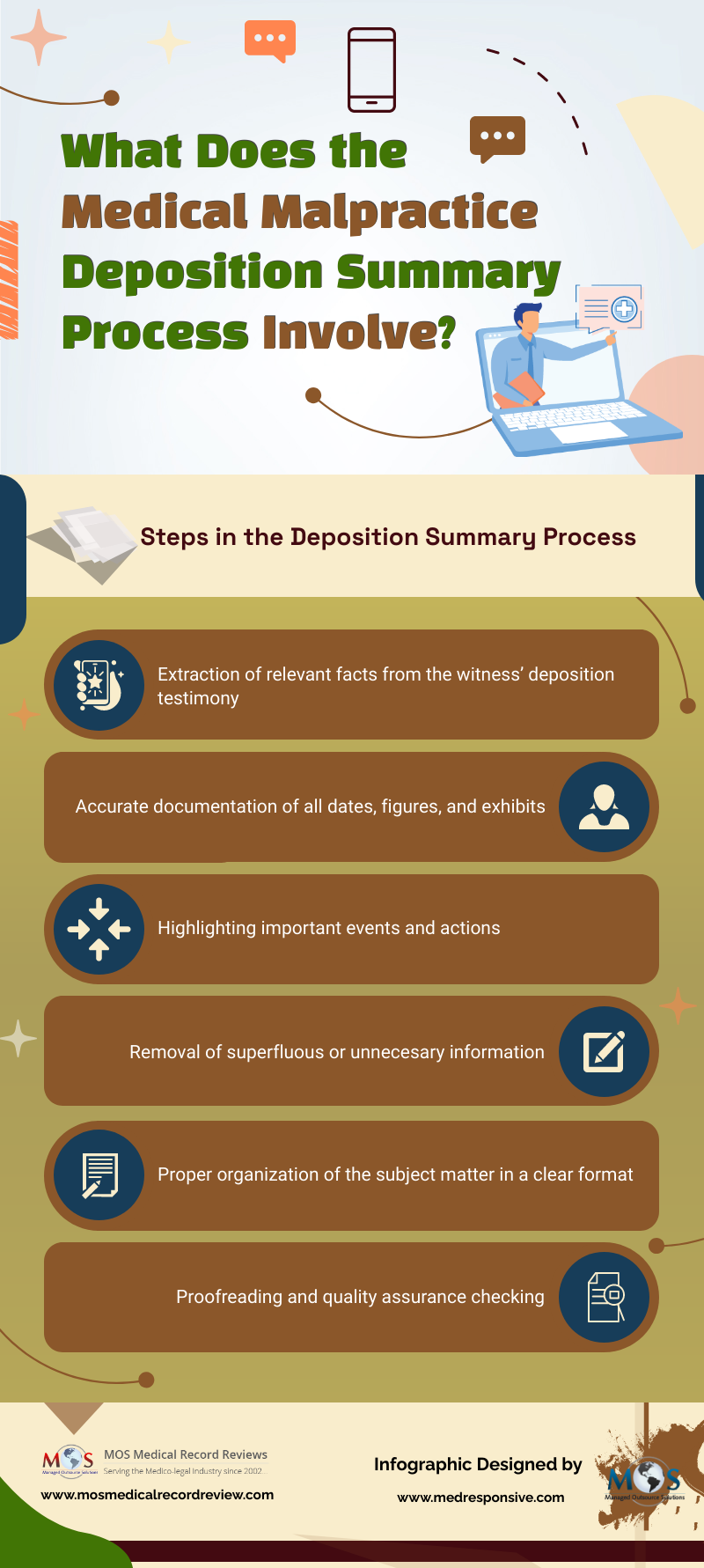 MOS (Managed Outsource Solutions) provides the services of an experienced team that can convert even complex deposition testimonies into an easy-to-use format, which saves you valuable time.