Almost 12% of the entire workers' compensation market is made up of retail stores, warehousing businesses, apparel stores, and wholesale distributors. Retail as well as wholesale shops require adequate workers' compensation coverage for their employees. Accidents and injuries frequently occur in the shop or store environment, and these range from lift incidents to dangerous slips and falls. Medical record analysis is an important first step in the workers' comp claims process, and attorneys handling such claims depend on medical review service to obtain a clear view of the medical aspects of the case. Since the laws differ from one state to another, business owners must be aware of the laws pertinent to their own state. Information regarding this is available at the state's workers' compensation website or the Department of Labor page.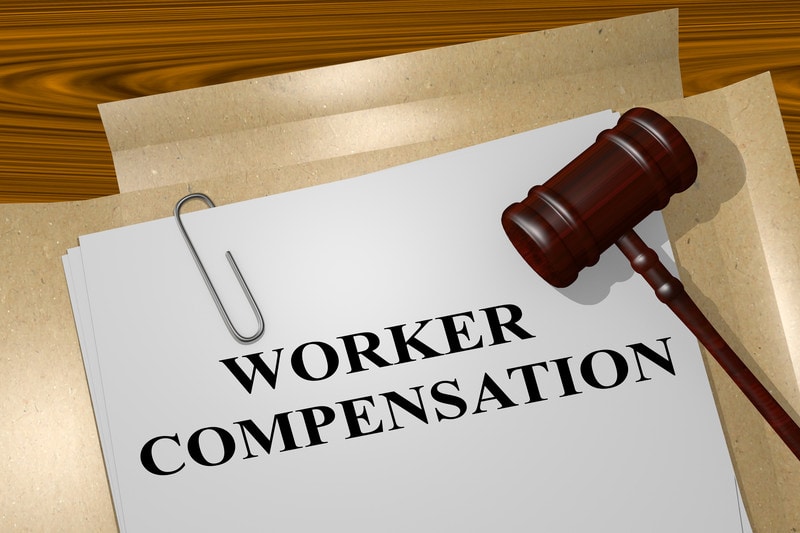 A Bureau of Labor Statistics report points out that retail industry workers experienced a combined injury and illness rate (3.3 per 100 full-time workers) higher than the construction industry in 2016. Injuries most commonly occur when moving products from delivery trucks to storage areas and then to the shelves, along with scanning and bagging items. The study shows that the most common injuries experienced are musculoskeletal disorders, i.e. 36.5 per 10,000 full-time workers reported such an injury in 2014. The second most cited cause of injury/illness is overexertion and contact with objects or equipment whereas the 3rd most cited cause of injury was slips, trips and falls.
Even when the best safety measures are in place, accidents occur and employers have to deal with it effectively. So, what can employers expect regarding a workers' comp claim and how can they successfully deal with it? When a major injury is involved, store workers have three comprehensive rights.
Temporary total disability: A worker is eligible for temporary total disability (TTD) in 2 situations.

He/she cannot work due to the injury
He/she is on light or restricted duty and the store does not have any light-duty work available.

Through TTD, the worker will get time off and workers' comp payments each week to make up for the loss of work time. In most U.S. states, the compensation is approximately 60% of a worker's gross wage.

Permanent partial disability: This takes into account the extent or significance of the injury. If the injury is severe and has a lasting impact on the worker's physical health, he/she may be compensated for the permanent nature of the injury. This is mostly made available as a lump sum payment. The compensation process is directly related to how much money the worker makes. Therefore, workers with the same injury but different wages could have potentially different settlements.
Medical treatment: Injured workers are eligible to get coverage for most of their medical treatments. Based on the individual state, either the employer or the employee chooses what doctor the injured worker would visit. In states where the employer makes the choice, and the employee is not happy with the care provided, the latter can file for an application for adjustment of claim with the state's workers' compensation board. Medical treatment is provided on the basis of a comprehensive medical record organization and analysis.
The worker has 3 years to file a workers' compensation claim from the date of the injury, or 2 years from the last date the worker received any benefits in the case.
Experts advise employers to focus on routine safety training and a monthly inspection of the retail shop, in addition to daily inspection of high frequency/high severity areas. Employees should be trained on slip, trip, and fall prevention; safe use of ladders; stretching; manual material handling; parking lot cart-collection procedures; and housekeeping. All processes must be efficient, and equipment and lifting techniques must be ergonomic. Hazards can be limited by minimizing the number of times workers touch the product. Another way to prevent serious injuries is by having in place proactive indoor prevention strategies – reporting incidents, identifying hazards, selecting the right flooring, designing entrances with installation of the right matting are all important in this regard. With appropriate teamwork and the right preventive measures in place, workplace hazards and injuries can be prevented, which will in turn reduce workers' compensation costs. Workers should consult a specialist or lawyer to learn more.