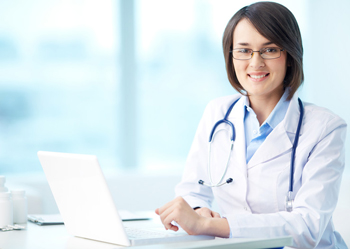 Electronic medical records are being implemented in doctors' offices and hospitals, primarily with a view to sharing them among providers and various venues. This is expected to improve healthcare coordination and patient care. Well-maintained digitized records are also expected to facilitate accurate and timely medical reviews involving medical record organization, and medical history and summary preparation. With new and sophisticated systems, medical information sharing will now increasingly depend largely on broadband and cloud computing.
Digitized Patient Records Enhance Care Coordination
Recent reports are that this significant transition to highly advanced digitized records is being speedily implemented in Triad hospitals. Novant Health, a Triad-based health system became first in the state to start linking into a major nationwide network that will promote greater connectivity for patient records. They have signed onto the eHealth Exchange that connects patient records for federal entities such as the Department of Defense, the Veterans Affairs department and the Social Security Administration. The eHealth exchange is the national link between state-level health information exchanges that enable providers and hospitals to exchange medical records of patients on a statewide basis. A Novant spokesperson said that the primary objective of the linkup is that a patient's records should be able to follow him/her, wherever they go to receive medical care. The main Triad health systems Novant, Cone Health and Wake Forest Baptist Medical Center all share the same electronic medical records platform.
Increased Connectivity – Positive Impact on Patient Safety and Cost
Providers believe that increased connectivity will have a welcome and positive impact on patient safety and cost.
Reduced likelihood of duplicate treatments and thereby reduced costs. There is minimal chance of duplication of X-rays, lab tests, and various diagnostic tests etc. distributed across various physician offices, pharmacies, labs and hospitals.
Healthcare providers will have a complete picture of their patients' medical history and health, which will enable taking the right medical decisions.
When comprehensive healthcare data is made available to caregivers and patients become intimately involved in what providers are doing for them, it is bound to improve provider-patient relationship and ensure enhanced healthcare and patient health.