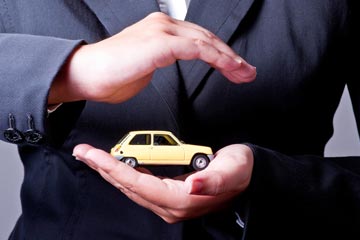 The availability and accuracy of the injured person's medical records for medical records review is one of the most essential aspects of any motor vehicle accident case. Medical reports can often make or break a personal injury case. Around 12 states in the United States have No-fault car insurance laws – Florida, Hawaii, District of Columbia, Kentucky, Michigan, Massachusetts, Minnesota, New Jersey, New York, North Dakota, Pennsylvania, and Utah. In No-fault insurance, the injured person's own automobile insurer will pay some or all medical expenses and lost earnings, regardless of who was at fault for the accident. No-fault insurance laws vary with the states; some states have a limit to the benefits the auto insurance company will pay the injured whereas in some other states there is no limit.
No-fault auto insurance can be very expensive. Thousands of auto insurance lawsuits are filed each year and these involve more than tens of thousands of dollars in medical expenses and in-home benefits. A recent Detroit Free Press story highlighted this fact pointing out that Detroit drivers face the highest average auto insurance rates in the country, often exceeding $3000 a year for a single vehicle. The latest statistics released by the National Association of Insurance Commissioners reveal that Michigan residents pay the third highest car insurance rates nationwide. A Free Press investigation found that exorbitant medical bills, disability benefits payouts and lawsuits under Michigan's unique No-fault insurance system are responsible for the increasing costs. While No-fault insurance benefits are capped in the 11 other states that have this type of insurance, Michigan's system allows for unlimited lifetime benefits. Unlike other No-fault states, Michigan doesn't have a dedicated no-fault insurance fraud watchdog; if they had one it would have helped to contain medical costs by preventing fraud. Auto insurance in Detroit has become so expensive and almost as much as a housing payment, that a number of people are moving out of the neighbourhoods. Other reasons why costs are so high are:
People involved in Detroit crashes are illegally and aggressively solicited by others who direct them to medical clinics or lawyers.
Advertising on TV, billboards, buses and radio from personal injury attorneys and referral services.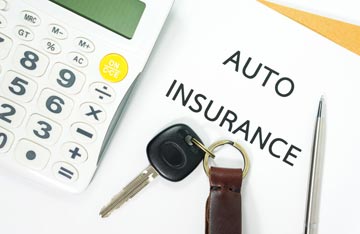 Injured persons often fall prey to these tactics because of the promises of up-front cash, benefits to family members and friends for attendant care services. They are also lured by the hope of a much larger payout in separate negligence lawsuits. Insurers impose higher premiums on customers to strike a balance.
Most lawsuits end with a settlement by the insurance company that may want to avoid the bigger expense of continued litigation. Free Press found that commonly insurers paid out $12,000 to $18,000 and more.
Insurance carriers and No-fault lawyers blame each other for the increased costs. While lawyers maintain that their service helps keep insurance companies honest about paying justified medical bills and no-fault benefits, insurance companies argue that their measures are focused on reducing fraud and unnecessary medical costs. Meanwhile police estimate that around 60% of people in Detroit don't have insurance but still drive. Motorists in Michigan driving without insurance are ineligible for no-fault benefits. However, injured pedestrians and passengers in uninsured vehicles are entitled to them via a program called the Michigan Assigned Claims Plan. This program is considered the reason why Detroiters are filing frequent No-fault claims though many of them can't afford the high car insurance rates.
People involved in motor vehicle accidents in Michigan have to make their medical records available to their insurance company for a detailed medical records review. The records are usually reviewed by an independent medical examiner often with the support of medical review services. If the medical records are found to be inconsistent, illegible or insufficient, the applicant may be denied medical coverage.