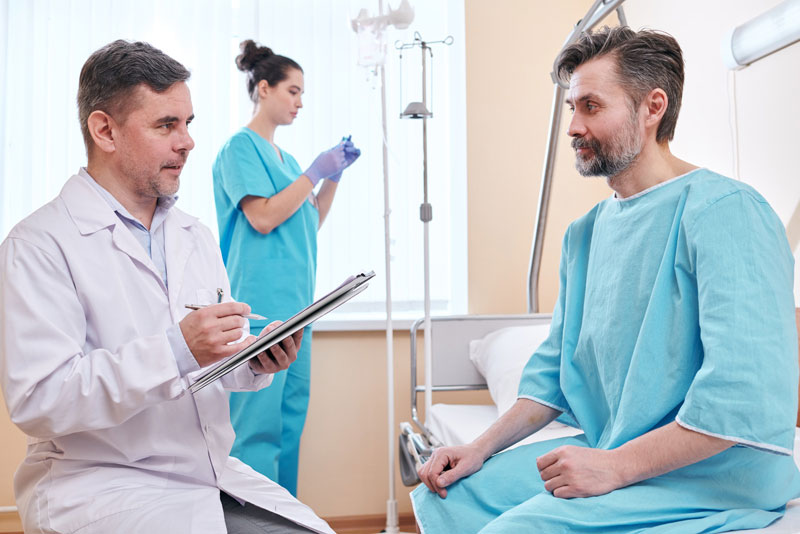 A complete medical history and summary is valuable for attorneys when developing a disability case. A well-written summary will provide every detail of the client's medical history readily available for use before, during and after the attorney represents the client. This will help minimize denials of appeals and rejection of claims filed on the client's behalf. To have a professionally prepared medical case summary to work with, attorneys can utilize the service provided by a medical review company. Moreover, it also helps save money and man hours that will otherwise have to be spent contacting various health providers and requesting medical records from a number of healthcare facilities where the client may have undergone treatment.
What details are included in a well-written medical case summary?
Details of all treatments, lab tests, imaging tests and other diagnostic tests the person has undergone.
Medical history overview.
Factors that may have contributed to the disability, whether physical or mental.
How the disability or illness has affected the person's quality of life, or details of functional limitations. Here, statements or accounts provided by family, friends, and co-workers would be relevant.
Date of initial diagnosis and relevant documentation describing the patient's condition/illness.
History of hospitalizations.
Past medical conditions, past injuries.
Records indicating pain and suffering.
Treating physicians' statements about the condition – whether it is likely to improve or worsen.
Records of treatments showing results of treatment and whether the patient showed relief from symptoms or any adverse effect.
Details of drug-seeking behavior, if any.
Non-compliance with medical treatment, if any.
Employment history to show whether the person attempted to work but failed because of the specific condition.
If the applicant is mentally impaired, the medical summary would also include details such as the following:
Intellectual capacity
Age of symptom onset
History of family problems or dysfunction
Performance in school
Employment history
History of relationship
Referrals or notes from psychologists
Treatment programs, past and present
Whether the person is neatly dressed or unkempt
When it comes to social security disability cases, medical evidence is the most important consideration. This makes medical case history and summary highly significant because it provides all pertinent medical aspects of the case in a succinct format that is easy for the attorney to understand. Moreover, in the case of disability claims that have been denied, attorneys will find such medical summaries very useful to prove their client's disability is permanent or severe enough to prevent him or her from working normally and earning a livelihood. When timely, accurate, and sufficient medical evidence is available, the chances are high that the SSA (Social Security Administration) may approve the disability claim. To ensure such type of evidence and professional medical summaries, disability attorneys can rely on a medical review company that is experienced in the field. From retrieving the relevant medical records and organizing them through comprehensive medical record review and summarization, the service provider will take care of all aspects. This service is useful for attorneys handling social security disability, personal injury, workers' compensation and VA disability cases. Since medical record review is their core job, these service providers will be better able to summarize the medical information because they know what details will or will not be relevant to each case. This ensures that the most relevant facts and statements in a client's history are emphasized in the medical case summary.