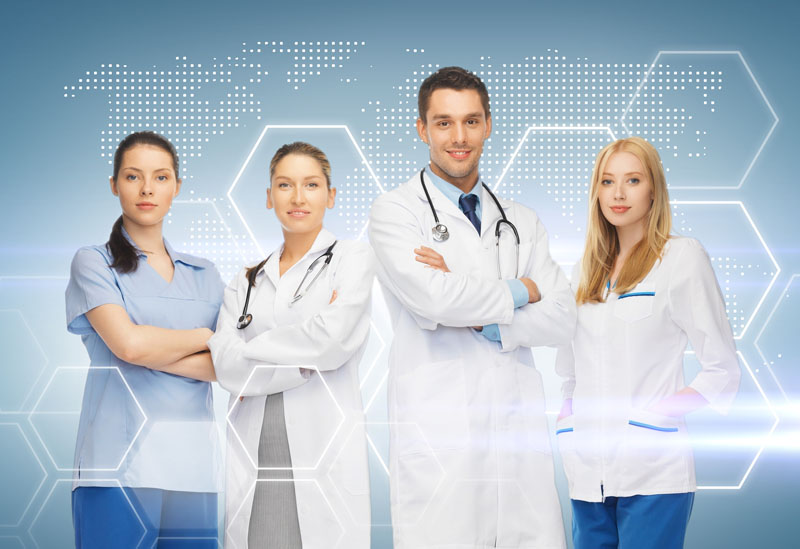 Chart review and medical record summaries are useful processes for healthcare providers as well as attorneys. Basically, these involve analyzing the voluminous medical records of patients and summarizing the findings so as to benefit in a medical or legal context as required. The hyperlinked summary enables healthcare services, insurers, and litigators to process their services quickly and efficiently. Medical records are valuable documents that explain all details regarding the patient's history, medical findings, diagnostic test results, pre- and post-surgical care, medications administered, and the patient's progress among other important things. Accurate medical records provide unique support to healthcare providers regarding the correctness of treatment and protect them from malpractice risk.
Now, let us go on to discuss the process of medical record summarization and its relevance for healthcare providers.
Relevance of Medical Records Analysis and Medical Record Summaries
Medical record summaries are created after a careful review of the relevant medical records. The process involved is categorizing and analyzing complex medical data, and transforming the extracted data into valid medical-legal records. From the viewpoint of a healthcare facility, a voluminous amount of medical data is recorded every minute. Such data should be organized according to individual requirements of the healthcare providers, whether hospitals, clinics, x-ray and scanning centers or diagnostic laboratories. This is what medical summarization services ensure and provide an organized process to successfully manage the heavy load of patient data.
The medical record summary is prepared by following these steps.
The original medical records are received through a secure portal.
Medical record review and categorization is performed. Based on patient history, presenting complaint, observations, diagnosis, prescriptions and treatment, the medical records are reviewed and categorized.
The next step is sorting and organizing the records and generating the summary that will help healthcare providers easily see the treatment time frame. The medical records can be organized under the categories Clinical, Administrative, and Legal. After reviewing and interpreting the medical information, the summary is prepared that presents the copious medical information in a simpler format.
Indexing is the next step wherein an index is created of providers and report types in chronologic order for quick reference and understanding.
Hyperlinking is the stage where hyperlinks are provided from the summary page and index to the actual medical records. This facilitates navigation.
The final summary report is prepared in PDF or Word format in keeping with client requirements.
The medical summary prepared can be a comprehensive one, narrative, or a chronology/timeline summary. When a summary report is available, everyone in the care team has access to critical healthcare information that is crucial to provide proper medical care. A well-crafted medical summary will have the following details.
Medications prescribed
Past and present medical conditions
Contact information for treating physicians, therapists, pharmacy and others involved in providing medical care
Current diagnosis
Allergies to medications, environment, food and others
Health concerns and treatment plans
Lab and imaging test results
Major surgeries undergone
Family medical history
Medical devices the patient uses
Government and private insurance coverage details
Living Will or Healthcare Directive
Medical power of attorney
Benefits of Medical Record Summary for Healthcare Providers
Healthcare providers may find it tedious to peruse all the medical documents that they receive, and they may even overlook important information. If the summarization can be entrusted to a reliable medical record review company, providers can use the summaries to speed up patients' treatments. They can easily get the required information and determine whether a certain prescription or treatment needs to be modified to ensure improvement in the patient's condition. Good medical summaries can also help avoid unnecessary duplicate scans and lab tests.
Healthcare providers can reduce the time spent sorting patients' medical records and obtain an overview of the patients' health condition.
When medical records are summarized, the valuable medical information that is spread across a number of locations and records is made available at their fingertips. Providers can refer to their patients' past medical history and provide apt treatment.
Medical record summaries enable providers to avoid medical ambiguities. They can diagnose the patient based on the accurate details of symptoms and the patient's complete medical history.
Chart review and medical record summaries are valuable solutions for the healthcare and legal industries. They save medical professionals considerable time which they can spend on more constructive processes such as patient interaction and patient care. Information made available in the medical summaries facilitates proper diagnosis and prevents any kind of medical ambiguity. It is immensely beneficial for the care team across the entire healthcare spectrum.