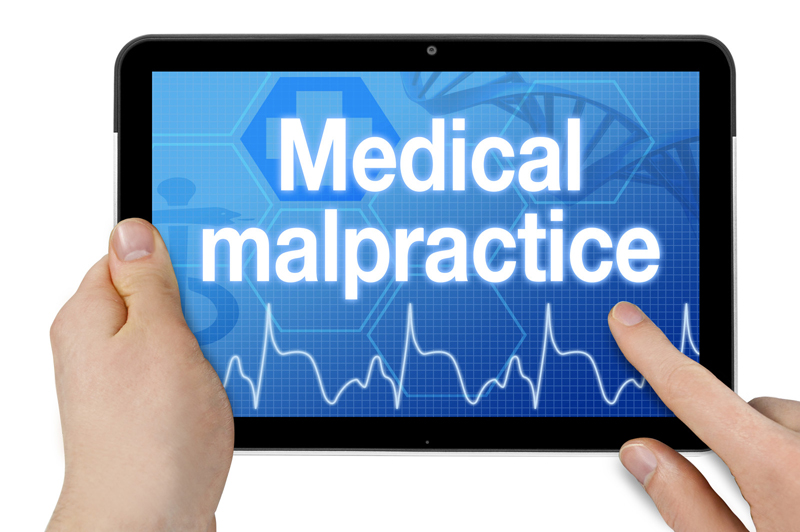 Is there anyone not affected by COVID-19? Probably, no. People in different professions are significantly stressed over both their health and the fate of their businesses and jobs. Our medical review company, just as other service providers, is striving to ensure that the projects undertaken are completed at the earliest. Healthcare professionals that are on the frontlines have concerns about their malpractice risk. This fear is a real one, as shown by a Hunton Andrews Kurth LLP report. They say that as of May 7, 2020, at least 8 medical malpractice lawsuits have been filed across different U.S. states. You can track COVID-19 related complaints here. Though the federal government and many U.S. states have formulated legal immunities for providers treating COVID-19 patients, these immunities are temporary and not comprehensive in some cases. What is of most concern is that no one is immune from a medical malpractice case being filed.
Medical Malpractice Risks
A HealthAffairs blog points out that medical negligence claims have already been filed in connection with COVID-19 treatment, such as delays in responding to nursing call button alerts due to the requirement to put on personal protective equipment (PPE), and for refusing to prescribe hydroxychloroquine. So, what are the possible malpractice risks healthcare providers could face during this pandemic? These possibilities are highlighted in a medicalmalpracticelawyers.com post.
Alleged failures on the part of hospitals to prepare for and respond appropriately and timely to coronavirus patients.
Negligent failure of hospitals and other healthcare providers to timely diagnose the coronavirus in patients.
Negligent failure to adopt suitable precautions to prevent or limit the exposure to and spread of coronavirus among patients not infected.
Negligent failure to appropriately and timely treat coronavirus patients.
Negligent failures that result in the delay of unrelated treatments and procedures that cause harm to patients.
The current situation is extremely sensitive and healthcare providers could easily be targeted for negligence. An example to consider is requesting patients who are not ill enough to be hospitalized to quarantine themselves at home and recover. If such patients succumb to the virus, the doctor could face a medical negligence lawsuit. Hospitals and other healthcare settings across the country are also at risk due to insufficient hospital beds and medical staff.
4 Healthcare Areas to Note
A jdsupra.com article clearly outlines four areas of healthcare that could expose healthcare providers to future legal liability associated with treatment of COVID-19 patients. This article is helpful for both healthcare providers on the frontlines of COVID-19 treatment, and defense lawyers handling related medical negligence cases. The four areas identified are:
Resource allocation: The resources needed to treat seriously ill patients are scarce due to the huge demand. These include PPE, ventilators, ICU beds, virus testing materials, and healthcare personnel. Providers need to be very careful and discrete when allocating resources and triaging patients so that there is minimal risk of potential discrimination or the perception of prejudice in care delivery. They can use scoring systems that provide objective evaluation criteria such as the MeNTS (Medically necessary, Time-sensitive procedures) scoring system developed by the Department of Surgery at University of Chicago Medicine and Biological Sciences, to prioritize medical care, allocate resources appropriately, and safeguard both patients and providers.
Informed consent: Since many state departments of health have given the nod for elective surgeries and other types of care to resume, healthcare providers must have the appropriate informed consent discussions with patients and also provide informed consent documentation. In most states, informed consent discussion includes a discussion of the risks, benefits, results, and alternatives that a reasonable medical practitioner would disclose. Patients must be educated on the various criteria to be met before undergoing elective surgery. Typical criteria for patients include:

Within 72 hours of undergoing the elective procedure, the patient must undergo a preoperative COVID-19 RT-PCR test resulting in COVID-19 negative status.
A temperature check on the day of the procedure must show a temperature less than 100.4 degrees.
Once the tests are over, the patient must self-quarantine till the day of his or her elective surgery.

Medical documentation: In a medical negligence case, the patient's medical chart is of utmost importance. Both plaintiff and defense attorneys request a copy of the patient's chart for medical chart review(s). During this pandemic of huge proportions, effective charting is a sure way to help reduce providers' malpractice liability risk. A properly kept, accurate medical chart will also help the defense attorney present the dedicated steps a provider took to ensure care for his/her patients. Here are some factors healthcare providers need to consider in this regard.

Source of information and timing: Typically, this information comes from nurses, consulting physicians, family members, and earlier medical records. This information must be clearly documented.
Treatment plan documentation must include confirmation that the benefits, risks, and alternative treatments were discussed with the patient; and that the patient acknowledged them and agreed to the treatment plan. In case the treatment is suspended, or the patient refuses to undergo the same, providers can include a description of the possible outcome in the absence of treatment. They must make sure to document the patient's acknowledgement of this.
Differential diagnosis: If there is the concern of limited testing availability, or a period of delayed testing results, providers may choose to include a differential diagnosis that could explain the patient's symptoms beyond alleged COVID-19. In this case, they should consider indicating why other conditions are less likely, and also identify steps taken to rule out less likely conditions.
Late entry charting: Healthcare providers must know hospital policies and regulatory guidance regarding how quickly the documentation following a patient encounter must be completed. While late entry charting may be necessary during this health crisis, providers could include an explanation for the late entry, identify the time of entry and the time at which the care was provided. Also, they should demarcate any information obtained after the time of the patient encounter. Importantly, providers should review the entries at the time of writing to find out whether the data reflects the information known at the time of the patient encounter.
Treatment limitations: When there is a shortage of diagnostic tests, drugs, ventilators, staff, hospital beds or other equipment, it may limit the treatment options available to the patient. Providers must familiarize themselves with all protocols and scoring systems that govern ethical stewardship of medical resources, and document the basis upon which any decision making was made, including communication with the patient.
Patient education: If any patient education is given, that must be documented along with the nature of the education.
Protection of non-patients: Any measures taken to minimize the spread of COVID-19 must also be documented. This would include advice given to patients regarding household contacts isolating and self-quarantining. Any shortage of PPE or unavailability of it can be documented to help protect against claims relating to the virus spread made by both patients and non-patients.
Future patient care plan: Clearly document whether a patient needs to be seen again unless the condition improves. Also, note down patient acknowledgement and whether instructions were given to call or return to care.

Licensing: Now, in view of the pandemic, many states have temporarily relaxed licensing requirements so that providers licensed in other states or even retired providers can care for patients. The CMS (Centers for Medicare and Medicaid Services) has temporarily waived regulations to enable physicians whose privileges will expire as well as new physicians to practice before full medical staff review. Certain regulations regarding details of credentialing and privileging processes have also been waived.

However, to avoid the risk of negligence lawsuits, such physicians must follow established guidelines for licensing of retired or out-of-state providers and for granting privileges during emergency situations.
Providers must also clarify their role and have a clear understanding of what activities they will be asked to do, whether those activities fall within their training and skills, and what kind of training will be provided.
Physicians should be knowledgeable regarding any limitations to clinical privileges, especially if they are required to work outside the normal scope of their practice.
They should consult their professional liability insurer regarding the scope of practice and any coverage limitations.
With our long-term experience as a medical review company serving medical malpractice attorneys, we know that physicians should guard themselves against any possibility of litigation that the current health crisis may trigger. Since this virus is a new one and its impact is unprecedented, it is not clear what types of medical malpractice cases could arise from it. The practical solution today is to understand the regulations that are applicable and exercise extreme caution when handling COVID-19 cases.
Disclaimer: The content in this blog is sourced from reliable internet resources, and is not the opinion or view of MOS or any of its stakeholders. This content is only for informative purposes and not a professional opinion in any regard. For a professional view on this, contact a medical malpractice attorney or other qualified authority.