Disability can be debilitating and cripple you financially as well. People becoming disabled or ill and cannot work can find day-to-day life really challenging. The Social Security Administration (SSA) provides disability benefits for disabled Americans who are unable to work once the disability is confirmed through a comprehensive medical record review. Medical bills are one of the foremost reasons people file for bankruptcy and that is why having a disability insurance policy makes sense.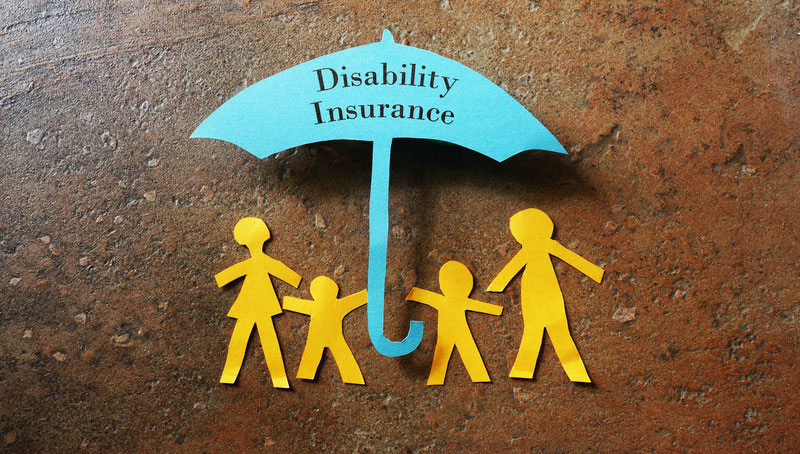 The SSA estimates that 91.2% of women and 85.6% of men will live to age 67. At the same time, a 20-year-old has a 26.8% of being disabled for at least 12 months before reaching retirement at age 67. SSDI (Social Security Disability Insurance) benefits are paid through the social security disability insurance program. The SSA has a very strict definition for disability, and partial/short-term disabilities will not qualify you for benefits. The applicant must have a severe medical condition that is expected to last for at least one year or result in death. Apart from this, the applicant must qualify for benefits based on the number of credits he/she has accrued. The disability benefit paid is based on the applicant's average lifetime earnings. You can find out whether you have earned sufficient credit to qualify for benefits by setting up your individual account at the Social Security website. If you are eligible, you can find out your estimated payment and use the provided link to apply for SSDI benefits online.
What are the other insurance options available for disabled Americans?
Group short-term and long-term disability insurance offered by employer: This is a good insurance policy, so if your employer offers this coverage, sign up for it and ensure that you understand the coverage it provides. Short-term disability will replace a percentage of your compensation for a short period of time, sometimes up to one year.
If your employer pays the premiums, or you are paying the premiums with pre-tax dollars, the disability income you receive will be taxable.
On the other hand, if you pay the entire premium with after-tax dollars, the income you receive will be tax-free.
If you pay a part of the premium with after-tax dollars, you will have to calculate the percentage of premium that was paid with after-tax money to determine how much of the benefit income received will be taxable. For instance, if you are paying half of the premium amount with after-tax dollars, half of the income received will be tax-free.
Individual disability insurance for the self-employed: Self-employed individuals can consider an individual disability insurance policy. These do not come with guaranteed underwriting and applicants will have to qualify for the coverage through a physical health check and proof of earned income. It is estimated that a self-employed individual may have to pay between 1% and 3% for coverage, with younger and healthier people paying lesser premiums. This type of insurance coverage is also based on a percentage of your salary. You can calculate this by estimating your monthly income and expenses.
Workers' compensation: This insurance will cover the lost wages only if the injury or illness is directly work related. However, most of the illnesses and injuries that make employees unable to work are not work related. Some of the common short or long-term disability includes pregnancy-related complications; injuries to the spine, knees, and hips; cancer; and mental health issues such as anxiety and depression.
When planning to purchase disability insurance, here are a few things to consider.
Determine which type of coverage will work best for you. "Any occupation" policies will not provide benefits if you are able to do any job, even if it happens to be a lower-paying job than you had before you became injured or ill. "Own occupation" policies provide more protection, and provide benefits if you are unable to perform the functions of your pre-disability job.
Consider the benefit period – how long the insurance benefits will be paid. It is important to understand that the longer the benefit period, the more expensive the insurance program will be. 3 and 5 year policies are the most common types of plans.
Clearly understand the elimination period. In other words, how long you have to wait after becoming ill or injured before the insurance benefits are paid. The shorter the elimination period, the more expensive the policy will be.
As a medical chart review company assisting workers' compensation and disability lawyers, we fully understand the importance of having disability coverage. Most financial plans that are otherwise perfect may lack disability insurance. Disability can strike anyone at any time because accidents can happen even at home and illness can affect anyone anytime. That is why obtaining disability coverage is something to be done immediately and with proper planning.