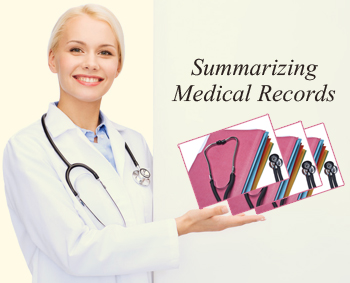 Medical records are a vital component in medical and personal injury litigation. Attorneys greatly depend on these documents to prove the claim of their clients. A comprehensive medical record review can extract minute details contained in the patient records, which legal professionals use to fight their case. On the face of it you may think that summarizing medical records is fairly easy. However, that is not the case. It is one of the toughest jobs legal office personnel could face, especially when they are untrained in comprehending medical terminology.
A detailed review involves demarcating the relevant records, organizing and summarizing them. An accurate medical case chronology is important to understand the sequence of medical encounters and their relevance to the case.
To create an accurate medical case summary, the following qualities are most important on the part of the reviewer.
Expertise in medical terminology and good judgment
The capability to identify the key points in the medical records
Skill to understand the medical issues involved and those that are vital to the case
The aptitude to summarize effectively, without missing out on any crucial detail
Each medical malpractice or personal injury case has a set of facts that are distinctive to it and need to be identified and used when arguing the case. Paralegals or other legal office staff may not have the acumen or training to spot these in the medical records. Expert medical review services can help in this regard. Typically, the medical records will be reviewed, organized and summarized by a skilled and experienced team comprising professionals adept in medical as well as legal terminology and concepts, and documentation specialists. This ensures that no vital points lying deeply embedded in the records are missed. Medical reviewers providing services to attorneys, lawyers, and physicians also have excellent comprehension as well as analytical and grammatical skills. This enables them to convey the important medical details in a concise and articulate manner.
A precise and concise medical case summary will help the attorney/lawyer understand the important facts of the case without wasting much time and effort. Entrusting the medical review task to an external agency would also ensure that the legal staff spends their time more constructively on core tasks.