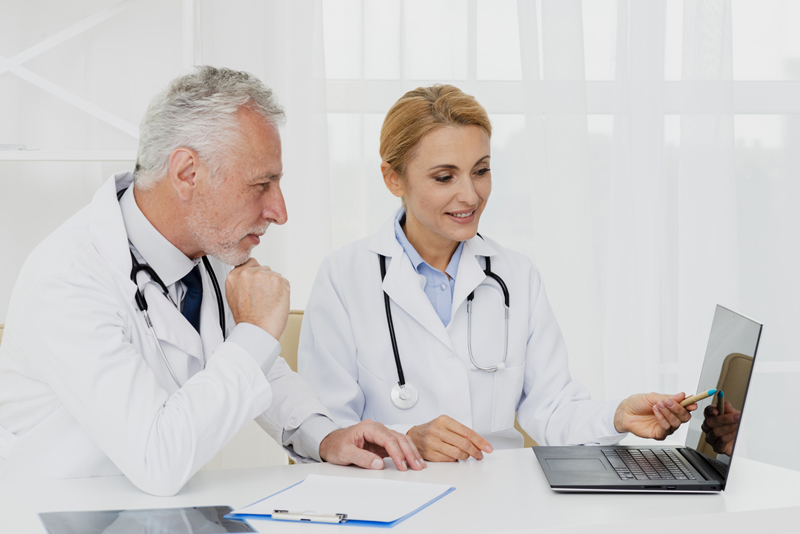 Obtaining and reviewing the injured party's medical records, an important solution provided by a medical chart review company, is an indispensable component of the discovery process. While the plaintiff attorney uses these records to understand and highlight the plaintiff's injuries, the defense attorney uses them to counter the plaintiff's claims for damages. Since medical records contain highly sensitive information that must be protected as per HIPAA, getting them from a doctor or revealing them to a jury without the consent of the relevant parties is not possible. Attorneys who need medical records for personal injury, workers' compensation, social security disability, and mass tort cases can consider the following steps to make the record retrieval process hassle-free.
Prepare a list of all medical providers – hospitals, clinics, doctors' offices, and other health systems – that provided treatment for the claimant's injury.
Contact the providers and ask for their medical records department and billing department. You will get a contact name and a direct fax number or email ID, which will speed up the medical record retrieval process.
The medical record request letter should clearly outline its purpose, and include the plaintiff's name, social security number, and date of birth. You can request all the medical records or those belonging to a specific time frame, or a specific type of record. Some providers may need a separate request for billing and radiology records, and so this must be verified by calling up the facilities. Also, check whether they need any additional documents. Include along with the request, documents supporting certification of records by an appropriate facility representative or records custodian. The former is to certify the records provided to the requesting party. The latter (Certification of No Records) is used when no responsive records are identified.
Include the "HIPAA authorization for disclosure of protected health information" form. Ensure that the form contains language from the HIPAA authorizing record release, the plaintiff's signature and date of signature, and the names and addresses of the providers. In case the plaintiff is a minor or deceased, or is incapable, a legally appropriate party can sign the request. The plaintiff's counsel can have this form prepared internally or utilize the form prepared by the defense counsel. To obtain highly sensitive medical records, such as psychiatric notes, you may need to use a separate form.
Find out whether there are any state-specific rules: Typically, the procedure for requesting medical records is similar across U.S. states and different types of providers. However, check to find out if a state has a particular rule for medical record release.
Cross check with the health information management (HIM) department to have a clear idea about the method by which the medical record request should be sent. Websites of providers can give guidelines regarding the same. Usually, medical record requests are transmitted via fax but some providers may want hard copy requests via mail. Only a few providers usually allow record request documents to be sent via secure email.
Understand the waiting time: HIPAA allows healthcare providers 30 days to process and reply to each medical record request. However, very few providers send the records within that time frame. Months may pass before you receive the records, especially if they are not requested on a rush or urgent basis, or a subpoena is served for the same. This is because of the delay involved in processing the request and locating older records which may be stored elsewhere in some outside secure facility. Some older records may even have been destroyed.
Consider whether additional providers are involved: When an initial medical record review is performed, you will get more information whether other providers are involved.
Attorneys should have the complete set of medical records to ensure clear insight into the medical aspects of the case. For this, minute attention to detail is a must. Paralegals or other law office staff entrusted with the medical record retrieval need to be very fastidious and also knowledgeable regarding the different types of medical records, provider types, and individual provider requirements. An easier and more efficient way for attorneys to have the complete set of medical records is to utilize reliable medical record retrieval services.