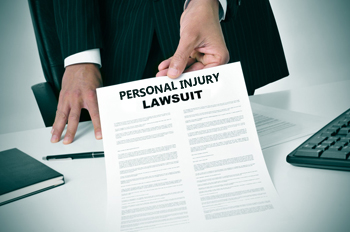 Personal injury lawsuits are of different types and pelvic mesh lawsuits are very much in the limelight now with thousands of women in the US being injured from the implantation of pelvic meshes. The trans-vaginal mesh or pelvic mesh is recommended to correct conditions such as pelvic organ prolapse (POP) and Stress Urinary Incontinence (SUI) by offering the pelvic organs and muscles extra support. However, complications associated with these devices have led to a number of lawsuits filed by women who have been injured by their use.
Recent news reported the beginning of the trial in the first case of an Ethicon pelvic sling, which is only one of many such devices that face lawsuits countrywide. This manufacturer and other pelvic mesh manufacturers face 60,000 lawsuits across the United States that allege the devices are defective and cause injuries and complications such as mesh erosion through the vagina, infection, bleeding, pain, organ perforation and urinary problems.
In cases such as this, to finalize the settlement the plaintiffs have to meet certain requirements, the implant has to be verified, and a comprehensive medical record review will have to be conducted. Typically, compensation is sought for issues such as additional surgery for device removal, emotional distress, and medical/surgical/hospital expenses among others. Medical treatments and psychological counseling sought, and the expenses incurred will have to be proved via relevant documentation. Plaintiff attorneys handling such product liability and personal injury lawsuits prefer to obtain medical review solutions that would help with the tedious task of reviewing the medical documents. This is because a large volume of the work, such as collecting and organizing the various medical records, reviewing them and analyzing them are important to determine whether a case is worth fighting at all. If it is a valid case, accurate summaries of the cases prepared by the service provider will clearly highlight the core medical aspects and enable the legal professional to prepare the case well. The manufacturers on their part also look for information regarding the nature of product liability claims and potential exposure by accessing the plaintiffs' records of medical treatment, discussing with plaintiff attorneys, and studying the settlements made by other manufacturers.
With these conditions associated with pelvic meshes coming to the forefront, the FDA issued two proposed orders in 2014 to address the health risks associated with the use of trans-vaginal mesh device. If these orders are finalized, there would be an upgrading in the re-classification of surgical mesh and surgical instruments used in the repair of POP. The manufacturers of these devices will be required to submit PMA (pre-market approval) applications to the FDA for safety and efficacy evaluation.