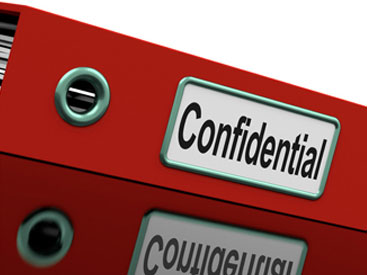 The medical records of an individual are often requested for medical review purposes by lawyers engaged in medical litigation and insurance companies looking to settle claims. Typically, medical records can be released only with a signed authorization by the patient or his/her legal representative. This authorization should clearly identify the patient and specify what information is to be released. It should be addressed to the institution or provider that is the custodian of the medical records, and it should also be clearly stated to whom the records are to be released. The authorization should be witnessed.
Lawyers may request medical records for legal purposes via a subpoena that is usually accompanied by an authorization. When requesting the release of sensitive and confidential patient healthcare records, there are some special considerations to take note of.
Releasing Mental Health Records
Laws regarding the release of mental health records for medical record review purposes differ from state to state, and providers must remain informed regarding these.
A general, overruling policy is that mental health records being highly confidential should not be released. This is with a view to persuade people to go for mental disorders treatment if necessary.
State laws and federal legislation prohibit the release of mental health treatment records without the express, written and informed authorization of the patient or his/her legal representative.
A general release will not be sufficient – it has to be specified that the records are being released, naming the entity/person to whom they are being released.
Mental health records may be released via a valid court order, and also to a provider that is directly involved in care provision.
Providers must familiarize themselves with the exceptions to the confidentiality provisions, as with "duty to warn" provisions.
Sometimes, these records are allowed to be released without personal identifying information for purposes of scientific research and to abuse registries.
Releasing Substance Abuse Records
Special confidentiality privileges are provided for the medical records of people seeking treatment for substance abuse issues. These are in line with the privileges given to mental health treatment records.
These records are released only pursuant to a valid, specific authorization for their release. The authorization should specify which records are to be released and whom they are to be provided.
Typically, substance abuse treatment medical records are released along with a notice that highlights the confidentiality of the records, limitations on their use and penalties that come with violation of standard requirements.
These records may be released via a valid court order.
Providers should take special care to ensure that they are allowed to release the records.
Releasing Super-confidential Records Such As HIV Test Results
A general release will not usually suffice. A legally effective release is necessary that specifies that an HIV test result is to be released to a third party mentioned by name.
A subpoena alone is insufficient. The records can be released only via a court order for records sought by subpoena.
The records should be released only with a verbal and written warning statement to the recipient of the HIV test result stating that the information is super confidential.
When the disclosure of HIV test results is made to employees/agents within the healthcare provider facility, i.e. in typical "need to know" situations that allow disclosure, the warning regarding the super confidential nature of the information is not required.
Just as in the case of mental health records, providers have to understand the requirements pertaining to particular states when releasing super-confidential medical records.