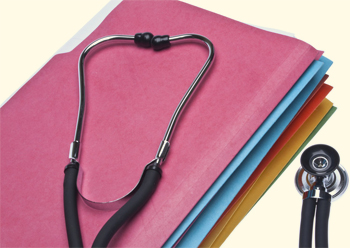 Michael Schumacher's medical records were earlier reported to have been stolen and being offered for sale, according to the former F1 world champion's management. They had also issued a statement warning against purchasing and publishing these medical notes. However, it could not be judged whether the documents were authentic. The importance of privacy and confidentiality of medical files was highlighted in the statement; anyone publishing the healthcare details was warned that they would have to face criminal charges.
Medical notes are indeed the prime proof of the actual nature of injury in personal injury claims and the manner in which it affects the person injured. This calls for the need of absolute confidentiality for these documents. Insurers and lawyers are completely dependent on these records, which alone would help them understand the actual aspects of a case and then take an informed decision.
A later report regarding Schumacher's stolen records says that French authorities have traced the IP address of the computer that was used by the alleged thief. It was located in the offices of a Swiss helicopter firm that was expected to transport Schumacher from Grenoble to Lausanne, where the sports star is being treated after emerging from a medically induced coma. That was how the company was given a copy of the medical document. However, the name of the company and the alleged thief has not been revealed. Last month, a medical summary regarding his treatment after the ski accident in December was put up for sale. It is believed that the stolen document is likely to be a draft of Schumacher's medical report that had been left in a hospital bin. Sources said that it appeared to be a summary written by the F1 star's doctor for his transfer to Switzerland. The investigation is now in the hands of Swiss authorities.
Privacy of medical records remains a very sensitive topic since there are other occasions too when protected healthcare data may become accessible to the public. When claims and civil court cases are filed to collect medical reimbursement, they may contain a list of procedures/services for which payment is requested and this list is a public record. Medical information that becomes part of a lawsuit is no longer strictly confidential. The concern at present is that electronic filing will make such information available at public terminals in courthouses across the states. However, though easier to access, online records cannot be accessed when searched by name alone. A specific case number is also needed along with a certain payment.