Older workers in an organization are more prone to injury and illness compared to their younger counterparts. Employers must necessarily understand how aging affects their employees and consider ways to improve worker safety and maintain productivity. Though workers' compensation provides workers with job-related injuries and illnesses with a handsome compensation based on a medical chart review, it is ideal that such injuries and illnesses are prevented through solid prevention programs.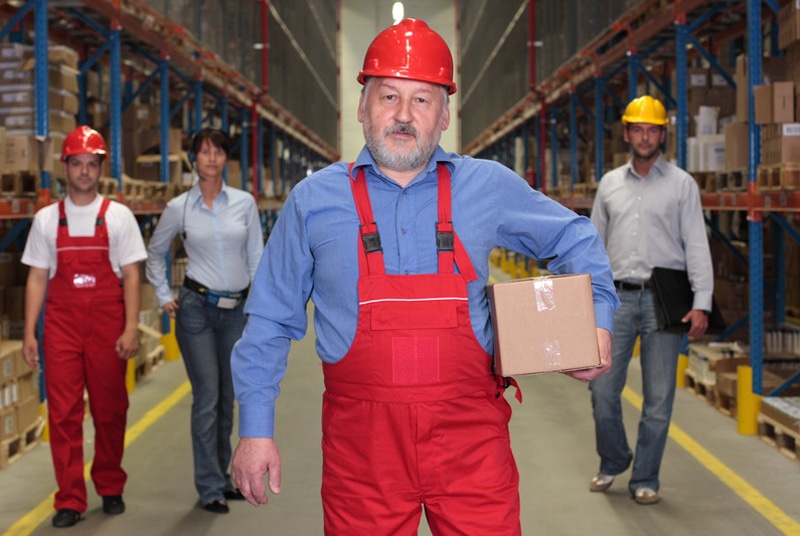 The U. S. Department of Labor estimates that workers aged 45 – 55 make up 44% of the workforce, with more than one in five workers above the age of 55. Older workers face challenges such as reduced fitness levels and strength, lower aerobic capacity, poor vision, increased body fat and slower cognitive speed and function. Since they may be slower at performing certain jobs, they may require more rest periods, limited lifting requirements, better lighting facilities, and longer recovery times in case of an injury or illness. Employers must take conscious effort to make older workers participate in training, safety and wellness programs.
What Is Productive Aging?
The concept of productive aging is getting immensely popular now as an effective means to keep US workers of all generations as healthy and productive as possible. Productive aging is an approach that focuses on the positive aspects of aging. Each individual can make significant contributions to their own life, community and society. Older people continue to be a valuable part of their communities. In the workplace, to ensure productive aging, employees have to be ensured a safe and healthy work environment where they can perform their best.
In an article in the May issue of the Journal of Occupational and Environmental Medicine (JOEM), Paul A Schulte, PhD and colleagues of The National Institute for Occupational Safety and Health (NIOSH), Centers for Disease Control and Prevention, present evidence that supports a framework for productive aging at work with the objectives of maintaining productivity in older workers and preparing younger generations to remain healthy and productive as they age. The study authors recommend a plan for productive aging of the workforce that comprises four important elements as follows:
Life-span perspective: This reflects the biologic, psychological, and social factors that have an impact on aging, along with the implications for how people do their jobs and make changes in their work.
A comprehensive and integrated approach to worker health and safety: This involves employing a broad range of educational and intervention strategies to improve working life at all ages of the employee.
Emphasis on positive outcomes for both workers and the organization: Effectively addressing workplace hazards, promoting well-being to achieve mutually beneficial results for workers and organizations, and maintaining productivity.
Supportive work culture for multigenerational issues: This involves providing a supportive work culture for multiple generations that have differing values and working styles.
Effective Steps Employers Can Take
Let us consider what steps employers can take to get aging workers more effectively engaged in specific safety, ergonomics and wellness programs designed to help reduce injuries and workers' compensation claims, and ensure better productivity and improved employee satisfaction.
Redesigning safety programs: You may already have specific safety training programs in place. Consider redesigning those approaches or training modules to make them more interactive and focused on problems that directly relate to aging workers.

Classroom training with hands-on learning opportunities could provide better results.
Make sure that all high-risk exposures for aging workers are addressed – preventing falls, musculoskeletal issues, and problems associated with ergonomics.
Design safety programs with special focus on the issues – physical, psychosocial, and cognitive concerns the aging workforce faces and also taking into account the actual reasons for absenteeism among this worker group.
Consider health conditions such as diabetes, obesity, reduced muscle strength, reduced vision and balance problems that aging workers may have.

Obtain insights from benefits programs data: To develop a good injury prevention program, employers can collaborate with their organization's risk management and HR/employee benefits personnel to understand trends in workers' compensation claims, short- and long-term disability related absences, and other factors.
Gather insights from the organization's workers' compensation data: Injury trend data regarding causality and severity will help to understand aspects of employee health and fitness. This in turn will enable to design wellness programs that can improve the health and fitness of workers.
Leverage HR programs and activities in safety, training, and ergonomics: Your HR department can provide important details regarding worker demographics, job description that includes the physical demands of each job, as well as the age appropriateness of any job. This information can be used to design and implement good safety and ergonomics initiatives.
Utilize formal/informal feedback information: Make sure to gather individual employee feedback via interactive training, safety evaluations and ergonomic appraisals. Also, measure employee satisfaction levels with workplace safety practices by collaborating with the HR department.
Review your return-to-work process: Older workers may need more time to heal from their injuries and accidents. Therefore, it is important to have a quality return-to-work process in place that is appropriate for your aging workforce.
As a medical record review company assisting workers' compensation lawyers, we understand that lawyers provide valuable counsel to organizations regarding the implementation of wellness programs for all employees to prevent injury and illness at the workplace and promote productive aging. It is important for all companies to foster productive aging and work to ensure maximum productivity and happy workers. They need to make sure that their wellness programs meet the needs of older workers and that their return-to-work programs address the conditions specific to an aging workforce.