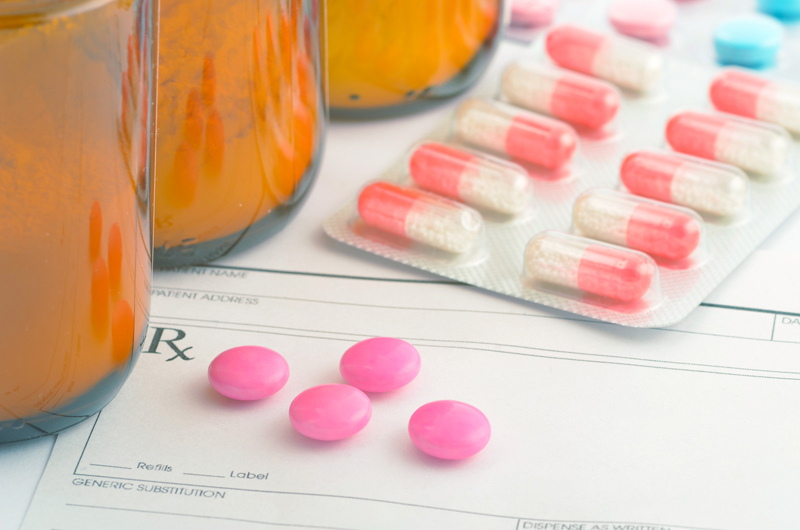 The United States is facing the serious issue of opioid overdose that continues to impact more individuals and families each year. Opioids constitute a class of drugs that include prescription drugs such as oxycodone, fentanyl, hydrocodone, codeine and morphine, as well as the illegal drug heroin. Though opioid deaths occur in addicts, the present concern is that of prescription painkillers being widely implicated in such deaths. Doctors who prescribe opioids as pain medications without the proper indications or in inappropriate amounts and fail to follow up with the patients also contribute to opioid deaths. The Centers for Disease Control and Prevention statistics show that by the year 2017, at least 47,600 deaths involving prescription or illicit opioids have been registered. In other words, opioid related deaths are much more than those caused by motor-vehicle injuries, infant mortality, alcohol, and firearms. An April NPR/Ipsos poll of 1,510 adults shows that almost one-third of Americans know someone with an opioid addiction. Also, around quarter of those surveyed said they knew someone who had taken an overdose. When opioid overdose leads to injury and death, it generates personal injury and product liability cases that necessitate medical record retrieval and review to understand the medical elements involved.
Major Reason for the Crisis
Why have opioids become a pain point in America? One of the major reasons is doctors prescribing opioids as pain medications, at a higher rate than they used to earlier. The CDC says that from 1999 to 2014, the sales of prescription opioid medications quadrupled. What are the risks involved when using opioids as pain medications? Opioids are very addictive, even as addictive as heroin and it is very difficult for users to stop taking these drugs even if they don't need them any longer. Another concern is that these drugs have dangerous side effect including health risks when used in combination with certain drugs or even alcohol. It could also aggravate conditions such as sleep apnea and depression. 
Opioid Deaths and Medical Malpractice and Product Liability Lawsuits
When a prescription opioid death occurs, the physicians involved could face both civil and criminal liabilities. A malpractice lawsuit may be filed against the negligent doctor with the plaintiff claiming that the physician's substandard conduct breached his duty of due care to the patient and was a proximate cause of the patient's death. Such a case calls for medical chart reviews and expert medical testimony to establish the necessary standard of care and causation. If gross negligence is proved, the jury may award punitive damages. Sometimes, the physician could face triple liability in the form of a civil lawsuit, criminal prosecution for homicide, and state medical board action.
Pharmaceutical manufacturers are also found responsible for opioid deaths and the argument against them is that they knew of should have known that their products were not safe or effective. Even then they promoted their drugs as safe and effective. Recent lawsuits claim that pharmaceutical manufacturers fraudulently marketed opioids to the public even when they knew those products were doing harm. They promoted the reckless use of their products to increase their profits and also failed to report huge orders of prescription pain pills placed by pharmacies and distributors. In fact, lawsuits target big companies such as Johnson &Johnson, McKesson, and CVS. Opioid lawsuits also originate when a patient is not a suitable candidate for a particular drug – he/she may have a condition that could counteract with the drug. The drug is prescribed because the manufacturer has not provided proper warnings or marketing materials. Patients whose doctors engage in opioid rotation, or rotating from one painkiller to another, may also experience adverse drug interactions.
Though certain studies show that deaths from opioids have reduced since the year 2018, a RAND corporation report points out how fentanyl and synthetic opioids have risen in use. This has resulted in a death rate that has grown ten times in five years to 30,000 in 2018. What is alarming is that synthetic opioids produced in large numbers could prove dangerous.
Steps to Reduce Opioid Deaths
Pharmacists and doctors should be extremely cautious when prescribing these drugs. Patients must be treated with a high duty of care.
If opioid addiction is suspected, a prescription must never be refilled.
The doctor prescribing the opioid is in a better position than the pharmaceutical manufacturer to give adequate warning to opioid users. Moreover, doctors can also conduct a better analysis regarding whether a particular patient can be treated with a specific drug.
Agencies such as the Substance Abuse and Mental Health Services Administration, the FDA, the National Institutes of Health, and the U.S. Centers for Disease Control and Prevention should collaborate to identify best practices and reporting formats that give a clear epidemiology of both pain and opioid use disorder objectively, and in relation to one another (according to an NCHI article on Pain Management and the Opioid Epidemic)
The above-mentioned agencies should invest in data collection and research relating to opioid use patterns and consequences at the population level, especially nonmedical use of prescription opioids and use of illegal opioids such as heroin and illegally manufactured fentanyl.
Personal injury and medical malpractice lawyers, agencies providing medical review services in product liability, medical malpractice and injury lawsuits, and physicians agree that the increasing number of opioid associated deaths contributes to public awareness and concern regarding this grave issue. Though the use or abuse of pain medications cannot be entirely avoided, it is possible to identify, track and mitigate the effects of these drugs on public health.