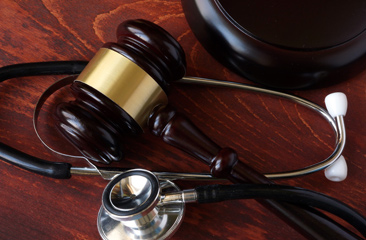 Personal injury lawyers depend on medical record retrieval services for obtaining the medical records of their clients that contain all the critical facts of their case. A records retrieval team comprising nurses and other retrieval specialists empowers lawyers to succeed in court. Any product liability or personal injury case involves voluminous medical records that will have to be collected from diverse sources. Take for example power morcellator litigation that would benefit from the service of a medical record retrieval team. Power morcellator procedures carry high risk particularly in cases where patients are subjected to long-term, life-threatening consequences. Power morcellators are surgical instruments usually used for laparoscopic or robotic hysterectomies and fibroid removal surgeries. These are used in minimally invasive procedures to grind uterine tissue and fibroids into small fragments that can be removed from the body through a small incision in the abdomen. The advantages offered by this instrument include reduced pain, speedy recovery, and lesser scarring.
The increase in morcellator use has been spurred by factors such as – it minimizes the duration of anesthesia, surgeons can perform more number of procedures, and is quick unlike standard time-consuming surgeries. Around 600,000 hysterectomies are performed annually and the percentage of minimally invasive surgeries that often included the use of power morcellation increased to around 63% in 2012 from 30% in 2002. Power morcellation continues to be used in gynecologic surgery because women prefer minimally invasive surgery that causes less blood loss, speeds up recovery and is associated with fewer infections.
However, it also has a negative side – the use of morcellators during surgeries has been linked with spreading undetected uterine cancer. This instrument could spread cancerous tissue into the abdomen and pelvis and pose risk to the patient. The US FDA released a safety warning regarding this device and its dangers in April 2014. However, by the time this warning came and many healthcare companies started taking action, thousands of patients had already been exposed to morcellator-related cancer risks. A Pittsburgh-area woman who developed cancer after undergoing hysterectomy (morcellator was used during the surgery) for the treatment of uterine fibroids of February 1, 2012 passed away in January 2017.
In the legal field, consequences such as illness, pain, suffering, or wrongful death give rise to claims. Only with access to all the relevant medical records, can an attorney evaluate the strengths and weaknesses of a case via a detailed medical record review to achieve the best possible outcome. Attorneys can make certain that they have a viable case, prepare and argue the case in an effective manner so as to secure a strong and profitable settlement for their client with the support of a good medical record analysis team.
The lawsuit would focus on the following:
The manufacturer of the particular power morcellator.
Why the surgery was performed.
Whether laparoscopic power morcellator surgery was the best available treatment option and whether other possible treatment options were discussed with the patient.
Whether the benefits as well as risks associated with the surgery was discussed with the patient.
Whether the patient developed cancer after the morcellator surgery.
Details regarding the cancer diagnosis and pathological findings.
How the cancer was treated / managed and its complications.
Follow-up visits, surgical management/treatment.
Spread of cancer perceived as the outcome of morcellator use.
Whether there has been any recurrence of cancer.
Whether the patient had any earlier medical/surgical history of fibroids / uterine cancer.
Whether there is any family history of uterine cancer or other types of cancer.
The medical review team would specifically identify and report cases wherein (a) the patient did not develop any type of cancer or sustain any injury even though power morcellator was used, (b) injury / cancer was already present before the surgery, and (c) morcellator was not used during the surgery. The team would also identify and report on missing medical records that may be important for the case – they would provide a detailed report regarding what records are missing, why they are needed, and how they identified these medical records are missing. This is very helpful from the point of view of following up and retrieving the records.
Morcellator lawsuits are mostly framed as product liability suits wherein the manufacturers are held liable for the damages caused to patients by their products. In cases where the patient unfortunately died from complications of advanced cancer contracted after power morcellation, relatives of the patient file wrongful death suits. Morcellator cases are also filed as medical malpractice cases, as for instance a case in which a patient was diagnosed with uterine cancer even before a surgery and still was treated using power morcellation even in the face of known risks. In such cases, the doctors/hospitals are blamed for the injury, pain and trauma suffered by the patient.
Whatever be the type of case filed, a medical record retrieval service and a trained medical record review team can help lawyers win their case. The retrieval team has the medical and legal credibility that enables them to communicate effectively with the medical record keepers, whether hospital administrators, doctors or other authorities and even with plaintiffs. With experts who know what data to prioritize, who can distinguish between the right and wrong responses they receive for their queries, and who take great effort to find the critical answers required to strengthen the case, lawyers will find it easy to prepare, argue and win their case.