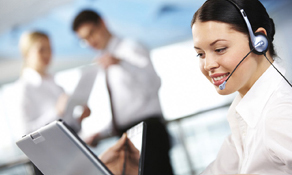 There's no denying the value and necessity of deposition summaries, but managing to get the summarizing work done on time can be really challenging. When the paralegals in your litigation team are busy with other work, or when you don't have the money or resources to have paralegals on your team, outsourcing this task can be a real lifesaver. Not only do you receive your deposition summaries on time, but you also get to enjoy the peace of mind that comes with knowing there is no pending work that can eat into your valuable time. Usually the deposition summaries provided by a competent outsourcing firm are distinguished by features such as:
Relevant facts are extracted for easy perusal and understanding
Crisp summaries that will enable you to form an unbiased opinion
The summaries are delivered in your desired format – by topic, cross-reference, page, or chart
No Assignment Too Challenging for an Able Service Provider
An outsourcing firm that has a good reputation and an impressive track record for providing services in this direction can handle any volume assignment, even those you might consider rather complex or large. The best thing about such a company is the wonderful resources it will have in terms of experienced professionals, technology and infrastructure. You'll find that they can rise up to meet your requirements, however complex and laborious your task may be. Moreover, to cater to diverse client needs the outsourcing firm would also ensure customized turnaround time, and even rush service if you need the summaries urgently.
Confidentiality Assured with Best Practices
Look for a firm that has excellent measures in place to ensure confidentiality of client data. These include having the summarizers signing a confidentiality agreement; guaranteeing completely safe internet storage as well as delivery of all deposition transcripts and summaries. Judge for yourself whether the company can make sure that your information is safe; talk to their solutions managers and get to know more about the way the firm functions.
An Intelligent and Cost-effective Way of Getting Your Work Done
Teaming up with such an outsourcing partner is the best way to get your work done. Other aspects to consider are whether your outsourcing company functions round the clock, whether it offers competitive pricing and whether their services are flexible.