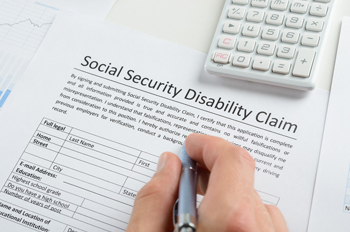 What is new evidence in a social security disability claim? If a person's application for SSD benefits was denied because of insufficient medical evidence, he/she will have to appeal the denial and submit additional or "new" evidence to support the appeal. Lack of medical proof is one of the reasons why the SSA denies disability benefit requests, the others being the person may not actually qualify for the disability payment; or the application form may not have been completed properly. Let us see how the required new medical evidence is to be submitted.
The first step is submitting a request for reconsideration. New and updated medical records that support the disability claim must be submitted along with this request to the SSA.
If the request for reconsideration has already been denied, the applicant will have to go through the hearing stage of the appeal process. Important: Make sure that maximum medical data is submitted before the date of the hearing.
Once the notice of the disability hearing date is received, all new disability related medical proof should be submitted to the administrative law judge who will be hearing the case, within ten days of receiving the notice.
In case there is some difficulty to submit the necessary evidence within ten days, the next procedure is to request the judge for an extension of time so that the additional evidence can be submitted.
Social security disability attorneys help applicants submit new evidence to the administrative law judge. Applicants working with an attorney or lawyer have more chance of having their claim request approved. A disability advocate will evaluate the applicant's medical records; identify any weak areas in the SSD claim and work to strengthen those. Such a professional knows what information the SSA needs to approve a claim. They will help applicants retrieve the necessary medical evidence and submit that evidence to the Social Security Administration or administrative law judge on the claimant's behalf.