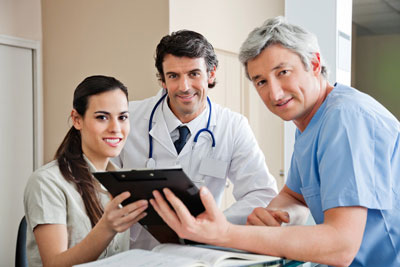 Attorneys handling claims associated with health insurance, personal injury, and medical malpractice will have to place a request for the patient's healthcare records for a medical records review. The request is to be made either by the patient or his/her representative attorney. Health insurers also require patient healthcare data for medical claims review to ensure that provider billings are reasonable, accurate and appropriate for services that have been actually provided.
The HIPAA (Health Insurance Portability and Accountability Act) gives U.S. patients the right to access their medical records and control who else has access to the information. However, can patients see everything that is on their medical chart? It seems, no. There is a host of legal issues that prevents people from viewing everything in their medical records. This is because of concerns related to disputes with patients about the content in the records, about the extent of information that can be revealed to patients who are minors or mental patients, and the fear of malpractice litigation.
According to a study by researchers at the University of Washington that appeared in the Annals of Internal Medicine, providers have certain specific areas of concern.
Issues related to content that patients may find difficult to understand: Providers fear that patients may misunderstand content or find errors in entries that could lead to legal action. Doctors are also worried about how patients will gather their own medical data and enter it into their files in addition to the concern regarding its legal status.
In the case of minors, parents usually have control over the children's medical records. Physicians can prevent parents from accessing the records if there is suspicion of abuse or if they believe that parental involvement is not in the best interest of a child. Laws vary in this regard and liability concerns may have an impact on the decisions made by doctors.
Typically, HIPAA prevents patients from accessing their psychotherapy notes in certain circumstances. These records are kept separate from the patient's medical and billing records. The provider cannot make disclosures about psychotherapy notes of a patient without his/her authorization. However, some state laws are more flexible and allow broader access to the medical notes. Providing easy access to mental health records may cause more harm than good to the patient. Providers are divided in their opinion, with some thinking it extremely dangerous, while some others feel that reviewing their medical records may make them more proactive about their health.