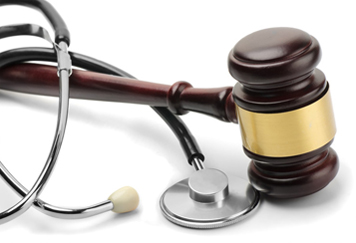 Mass tort litigation involves a class of civil action lawsuits in which multiple plaintiffs are harmed by the same incident or product. These lawsuits may arise in the areas of pharmaceuticals, medical devices, and environmental and/or catastrophic. Any mass tort would require sorting and organizing voluminous medical charts that would require numerous hours of staff time. Large attorney groups practicing in the above mass tort areas can gain business advantage by outsourcing the review requirements. However, many personal injury firms are reluctant to outsource due to various reasons and incur more workload and expenses by choosing to do the job in-house. There are many reliable U.S. companies that offer medical record review services with offshore partners in different time zones that enable service round the clock. Let us see how outsourcing medical record review becomes a beneficial and practical option for mass tort law firms.
Even when there is a significant number of in-house staff, sorting and organizing the various records can involve a lot of labor and time. Offshore firms with access to a large pool of documentation specialists and medical professionals can quickly and efficiently handle large volumes of work.
Law firms can contain costs and maximize efficient use of staff resources when medical records are managed by a reliable outside partner.
There is no longer the need to manage huge volumes of paper, or scan them for electronic delivery and storage.
Attorneys and their staff can avoid the challenge of organizing, summarizing and reviewing medical records and preparing plaintiff fact sheets for large groups.
Missing records that may prove to be significant at some stage of the trial are easily identified by a skilled review team. Efforts can therefore be made to retrieve these at the earliest possible time.
Medical review services include presenting all the facts of the case on Excel spreadsheets that show all class data, analyze all important parameters and contain hyperlinks to the claimant's medical record – this simplifies the verification process for the law firm.
Outsourcing saves valuable time and effort because often individual medical review teams handle specific litigations and complete thousands of reviews in minimum time.
With an efficient medical review company to work alongside, mass tort lawyers can benefit from a working document created from the numerous medical records, which is easily comprehensible and customized to meet their specific litigation needs. The experience, knowledge, cost-effectiveness and resourcefulness of the team will assist the lawyer and his staff to prepare the case well and go on to win it.