The healthcare industry spans a vast field and providers are challenged by a number of legal issues, whether these are related to insurance and reimbursement, employment contracts, business structure and so on. Medical malpractice risk is a major concern for providers. They could be sued for negligence, which would then involve various tedious processes such as chart review wherein medical malpractice attorneys utilize medical review solutions to understand the medical aspects of the case. Most of these legal issues stem from the physician or provider being unaware of applicable laws, rules and regulations. Such lack of knowledge could put the patient at risk apart from posing a serious threat to their own professional as well as personal wellbeing.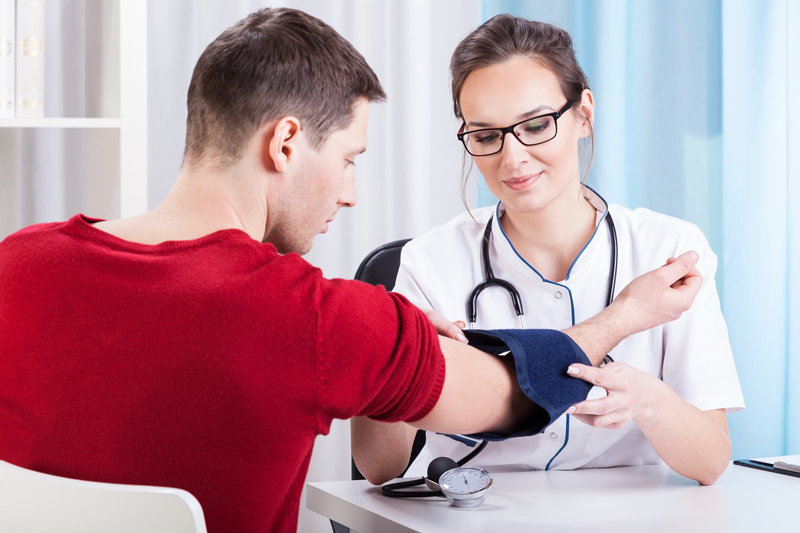 Here are some key healthcare laws that every provider should understand.
HIPAA: The Health Insurance Portability and Accountability Act (HIPAA) was introduced in 1996 with a view to help patients gain control over their private information. Unless otherwise instructed by the patient, only the minimum necessary patient information is made available to caregivers, insurers, healthcare facilities and other entities. This Act protects the patients and holds other entities accountable for violating the law and patients' privacy. The physician is given the right to choose who to give pertinent information if something happens to the patient and he/she is unable to respond.
HCQIA: The Health Care Quality Improvement Act was introduced in 1986 following the decline in the quality of healthcare due to increasing medical malpractice. Incompetent physicians used to move from one state to another without disclosing their earlier incompetent performances. Physicians were discouraged from effectively participating in professional peer review because of the threat of monetary damages. HCQIA is meant to protect the public from incompetent physicians by allowing those physicians on peer review committees to communicate in an open and honest environment and thereby get rid of incompetent physicians without the threat of a retaliatory lawsuit by the reviewed incompetent physician. This Act also created a national practitioner data bank to keep track of unprofessional or incompetent physicians, and implemented procedural rules for due process, privilege restrictions, and reporting and disbursement of information.
The Stark Law: This law protects Medicare and Medicaid patients. It helps avoid conflict of interest and financial kickbacks. The law states that physicians cannot refer patients to a clinic, facility or laboratory and order services wherein the provider will receive financial gain in return. This also includes a member of the provider's family. An instance would be a physician referring a Medicaid/Medicare patient to a nursing home owned by the physician's brother or sister. Physicians must ensure that their patient is receiving optimum care and not being given unnecessary treatment. The law protects patients from unethical practices by imposing fines and penalties and excluding violators from federal health care programs.
Anti-kickback Act: This Act prohibits getting paid for referrals when federal healthcare programs such as Medicare and Medicaid are involved. Such referrals can be for drugs, supplies, and healthcare services. Payments can include cash, free rent, dining, vacation or excessive pay for consultancy or medical directorships. The Act states that it is illegal for a physician to take money from providers and suppliers in return for the referral of the physician's Medicare and Medicaid patients. It is also illegal for the physician to pay others to refer their Medicare and Medicaid patients to him/her.
False Claims Act: It imposes liability on persons and companies that defraud federal programs. In healthcare, common violations include upcoding for medical procedures and performing/ordering unnecessary procedures. A "qui tam" provision is included in the law that allows people unaffiliated with the government to file actions on behalf of the government (whistle blowing).
Hospital Readmissions Reduction Program (HRRP): This is an element of the Affordable Care Act and a Medicare value-based purchasing program that reduces payments to hospitals that markedly readmits patients. The program aims to link payment with the quality of hospital care. The CMS tracks the readmissions statistics for 6 conditions or procedures:
Coronary artery bypass graft surgery
Acute myocardial infarction
Chronic obstructive pulmonary disease
Heart failure
Elective primary total hip arthroplasty and/or total knee arthroplasty
Pneumonia
CMS gives hospitals 30 days to review their HRRP data, submit questions regarding the results, and request corrections. After this period, CMS will publicly report the hospital's data on Hospital Compare.
Emergency Medical Treatment and Active Labor Act (EMTALA): This Act went into effect in 1986 and guarantees emergency healthcare by requiring healthcare providers to provide medical services regardless of the patient's ability to pay. Caregivers must stabilize the patient and provide treatment until the patient remains stable. Caregivers unable to or unwilling to provide such service must transfer the patient to a capable facility.
PSQIA (Patient Safety and Quality Improvement Act): Introduced in 2005, this Act creates a voluntary reporting system designed to improve data available to evaluate and resolve patient safety and healthcare quality issues. PSQIA extends federal privilege and confidentiality protections for patient safety information. Under this Act, the HHS can impose civil money penalties for violations of patient safety and confidentiality. It also authorizes the Agency for Healthcare Research and Quality to keep tabs on patient safety organizations.
CHIP or Children's Health Insurance Program: It is a partnership between federal and state governments to offer affordable health coverage for children in families that earn too much money to qualify for Medicaid. This program provides coverage to pregnant women in some states. Every state offers CHIP coverage in close coordination with the state's Medicaid program. The benefits may vary from one state to another but all states provide comprehensive coverage to children for routine check-ups, office visits, immunizations, and prescriptions. Each state program has individual rules regarding eligibility for CHIP.
GINA: The Genetic Information Non-discrimination Act prevents employers and insurance companies from discriminating against people based on their genetic testing. An example would be genetic test for sickle cell anemia, a disease that afflicts African Americans. This Act prohibits employers from using genetic information to make employment decisions such as hiring, firing, pay, promotions, job assignments and so on. Health insurers are also prohibited from using genetic information to make decisions regarding eligibility, coverage, underwriting or premium setting. Employers and insurers cannot ask applicants to undergo genetic testing before signing on.
HITECH Act: The Health Information Technology for Economic and Clinical Health Act became law in 2009 to promote health information technology among healthcare providers. It addresses the privacy and security of electronic transmission of health information, besides strengthening civil and criminal enforcement of HIPAA rules. The law lays out four liability levels, and violators at the lowest level are allowed an opportunity to correct the offense.
Disclosure of protected health information, even to medical chart review companies and other entities that need the information, must be done with due caution. Physicians and caregivers must be aware of the various health laws that are relevant when dealing with patients and sensitive healthcare information.