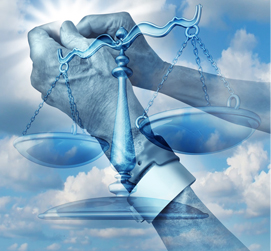 Attorneys handling medical malpractice and personal injury cases know how tedious the medical record review process is. To get them reviewed by licensed medical professionals and gather correct and appropriate information to the case, many of them utilize the solutions provided by medical record review companies that take care of important processes such as medical record organization and medical record analysis and provide a clear view of the case. However, there are instances when they face legal malpractice claims following alleged inappropriate handling of a case that result in harm/damages to their clients. According to the ABA (American Bar Association), around five to six percent of all private attorneys face legal malpractice charges each year – a rather scary statistics!
As a recent Legal Intelligencer article points out, it is rather difficult to trace the figures regarding legal malpractice claims and the reasons for this are:
The data available comes from insurance companies, which is often inadequate. This is because this data does not include claims made against attorneys who don't maintain professional liability insurance. Usually, uninsured attorneys run solo practices or they may be small firm attorneys. Insurance companies usually do not have data on these legal practitioners. At the other end we have large companies that have exceptionally high deductibles/self retentions. This also results in the claims not appearing in the data held by insurance companies.
The differences between the three levels of issues attorneys face, namely – "incident," "claim," and "action" – constitute another major issue in tracking legal malpractice claims. Many incidents and claims are resolved by attorneys and their firms before the insurance company becomes involved and therefore these incidents and claims also fail to be recorded in the statistics related to legal malpractice claims. Other claims that are settled after reporting them to an insurance company may or may not find a place in the statistics.
However, there are many legal malpractice cases. A recent ABA study shows that legal malpractice claims are being resolved sooner. Fewer resolutions are seen where no money is paid out.
The study points out that insurers and law firms prefer to settle claims earlier because of rising litigation costs.
Another finding is that the proportion of malpractice claims associated with family law, personal injury, trusts and estates, bankruptcy and collections, and commercial law grew.
The ABA's Standing Committee on Lawyers' Professional Liability tracked trends of malpractice claims from 2012 through 2015 in its latest quadrennial report. It looked at the area of law, size of firm and amount of payments, drawing from data provided by multiple malpractice insurers. Findings include:
Between the years 2011 and 2015, the number of claims with combined expense and indemnity settlements between $50,000 and $200,000 almost doubled – from 4,717 claims in 2011 to 8,670 claims in 2015.
The number of claims between $1 million and $2 million increased even more – from forty-nine in 2011 to 444 in 2015.
Claims resolved with indemnity payments of more than $2 million increased from 21 in 2011 to 76 if 2015. 25 claims resolved at over $5 million.
The number of claims in which zero dollars was paid in expenses or indemnity dropped steeply. In 2011, almost 60% of all claims were resolved for no expense or indemnity payment whereas in 2015 only 43% of all claims saw no payout.
Regarding firm size, firms that had hundred or more attorneys saw the largest proportional increase in claims – rising around 1% compared to smaller size firms.
Observers say that since litigation is becoming more expensive, there is a strong possibility that insurance companies and law firms are not spending much on defending claims. They seem to prefer to resolve claims early through settling. This is also borne out by the fact that the percentage of insurers' claim files that closed within 6 months of the date of the alleged error was shown to increase.
Another significant finding of the study is that malpractice claims were the highest against plaintiff lawyers in personal injury cases compared to any other practice area, in the last 4 years. In an earlier study covering the period 2008 – 2011, real estate lawyers faced the largest number of legal malpractice claims. The 2015 study showed that personal injury claims increased 2.65% whereas real estate claims declined by 5.45 %. The reason behind the shifting numbers is said to be a stabilizing real estate market. The study showed an increase in family law claims as well, which is attributed to increase in the number of divorces, decline of family assets since 2008, family law attorneys frequently failing to remember advice given to their clients, and family law attorneys typically practicing in smaller to midsize law firms.
It is estimated that claims related to estate, trust and probate work will continue to increase following the record pace at which transfer of wealth from the baby boomer generation is taking place. However, as the report cautions, there is no corresponding data that shows the amount of time lawyers devote to various subject areas. Therefore no solid conclusions can be made from the study regarding the level of risk within practice areas.
Considering the various legal malpractice claims, many of these have little or no merit or value. However, this offers little comfort for the attorney faced with a legal malpractice lawsuit and the related trauma. It is a direct attack on the professional reputation of the attorney besides involving considerable time, effort and money. It is important therefore to understand the large-scale prevalence of legal malpractice claims and being aware of the risks. It is also important to use "best practices' as experts in the field point out, to stay clear of legal malpractice.